Practical ideas for starting a home-based dessert business
Do you have skills with pastry, and your desserts are the fascination of your family and friends? Have you seriously thought about starting a dessert business from home? Congratulations! You are here.
Imagine that your home could become a very cozy place, where the main attraction is desserts, ice cream and cakes. The garage has become the favorite place for your neighbors, friends and family to enjoy a delicious homemade dessert in the afternoon.
Sounds good, right? And it's even an idea that, in addition to selling flavor and happiness, will help you improve your finances.
Now, all you have to do is make a plan and get all the elements you need to make this dream come true. Stay until the end of this post to get the best ideas to start a successful business. Are you up for it?
Generate a plan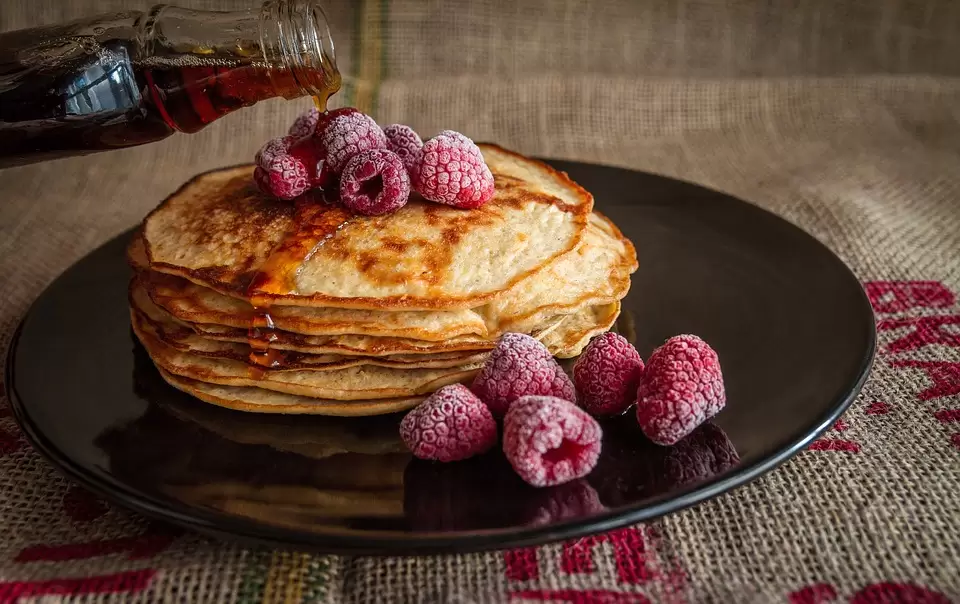 Starting a home business requires the preparation of an innovative, competitive and original proposal. There are many ice-cream shops and dessert sales, so you must choose ideas that make a difference with what the market offers.
Look for eclectic, friendly concepts and accompany them with the novelties of the season. In this way, you will show a dynamic image, capable of addressing a target audience, which will attract potential customers.
Find out how many dessert sales there are in your area, take a look at what they offer, and especially how they get it. With a little creativity and imagination you will find the difference that will characterize your home business.
Take a close look at the flavors on offer and the quality of them. It is important that you consider combining flavors in the desserts with fruits, cookies, syrup and other additives that are served in glasses.
This will allow you to discover and create new, eye-catching flavors for customers where you can highlight nutritional values and healthy attributes.
In your plan you can not miss, complement your strategy with the use of Digital Marketing. Make use of social networks like Instagram and Facebook, showcase your products, and attract more and more customers from your environment to try them out.
What products can you offer at home
If your culinary talents are geared towards pastries, you can offer a wide variety of succulent dishes made by you. Remember to always supply fresh, quality, but economical raw materials in sufficient quantities.
Choose versatile ingredients that allow for a variety of desserts such as flours, fruits and sugars to create alternatives such as the following
Cakes, pies and muffins
Create novel flavors like a wet chocolate orange cake topped with nuts or a homemade carrot cake.
The Santiago cake, chocolate and hazelnuts, gypsy arm, the drunken cake, the muffins and muffins are appetizing alternatives. Don't forget to include the chocolate and cream cakes, filled with fruit, the piononos or an oreo velvet net.
Biscuits
The panellets, marzipan and sobaos are easy to prepare and are the ideal companions for a coffee or as a snack for the children.
You can make herbal, whole grain oatmeal cookies with fruits, nuts, ginger and chocolate that you can love with colorful candy. Arrange them in handy transparent containers to make them more attractive in the eyes of your customers
Cold cakes
The chocolate marquise, the curd cake and the canary biemesabe are very sought after by customers of all ages. Don't miss a Catalan cream, frangollo, egg mole, tarte gigonesa and other desserts with whipped cream, biscuits and fruits.
Chocolate, coffee or strawberry mousse, as well as decorated gelatins of flavors and colors presented in glasses are essential.
Ice cream
The gastronomic schools offer courses in ice cream making so that you can quickly learn how to make these delicious desserts at home.
Consider original recipes that produce traditional flavours such as chocolate and strawberry, but dare to combine them with blueberries, Baileys, biscuits or hazelnuts
Serve them in ice cream cups and tubs decorated with fresh fruits, creams, syrups, cookies, chocolate chips and other sweets.
Sweets and jams
Seasonal fruits are combined among them to create jams and preserves that you can offer in handmade decorated presentations.
Use transparent containers to place strawberry, fig, fried milk, rice pudding, alfajoles, pumpkin or apple fritters. Dare to use the nougats and fruits of Aragon.
What do I need to start my home business?
If you are still wondering how to start a home based dessert business? Congratulations! From the stove, oven, table, mixers, blenders and refrigerators. These must be complemented with trays, bowls, scales, spatulas, spoons, molds and ball sacks, among other utensils.
As for the premises, select a comfortable and ventilated space, which is easily accessible and with good lighting so that the signs can be seen. Put up colourful and cheerful pictures with glasses of the desserts and ice creams, flavours and combinations you offer so that your customers are motivated to try them.
Finally… What do your desserts look like?
The presentation of your desserts is fundamental, so you must select very well the packaging to serve them. The isothermal or foam, transparent or cardboard trays printed with lids to keep the temperature and avoid spills.
Serving your desserts in glasses is more attractive as you can combine flavours, textures and colours, making them products in great demand.
For this, you can find injected cocktail glasses from 150ml and the Dessert bowl from 230ml. You also have the plastic dessert cup of 260ml, the Royal blue cup of 400ml, green 300ml or transparent 500ml
Especially attractive is the 250 ml sorbet cup that allows you to make ice cream balls with syrup and biscuit or fruit. Don't forget to add the nice spoons that allow the delight of your desserts.
At Monouso we offer you versatile packaging to serve your desserts and ice creams to ensure your business is a success. Our wide range of options will allow you to find the right tubs, glasses, spoons and decorations to make your creations elegant.
Make sure you keep a cost structure that guarantees the profitability of your business, without sacrificing quality. Hence, you cannot miss the offers on ice cream containers. Without a doubt, an excellent guarantee of variety and economy in products with a productive vision.
I hope that these recommendations on how to start a home based dessert business will help you create a successful business.
FAQ
What are the first practical ideas for starting a home-based dessert business?
The first practical ideas must come from a plan, which becomes an innovative, eye-catching and future-proof proposal.
What products can you offer at home?
Cakes, pies and cupcakes
Biscuits
Cold cakes
Ice cream
Sweets
What are the minimum utensils I need to start a home-based dessert business?
You will need a table, mixers, blenders and coolers. Also trays, bowls, spatulas, spoons… In short: material that is easy to get and not too expensive.