How to put on and take off a mask correctly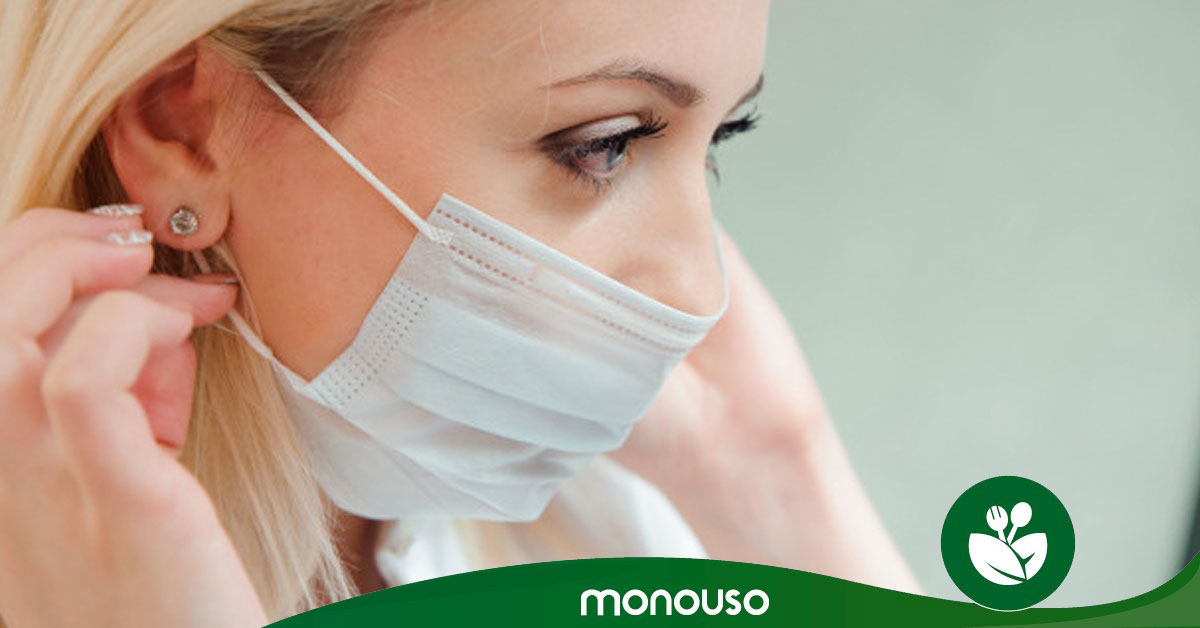 Protective masks are often used as a barrier method, that is, they function as a mechanism to prevent contact with microorganisms or pathogens that affect health. That is why it is so important to learn how to put on and take off a mask, as we will be able to protect ourselves effectively.
¿Qué encontrarás en este artículo?
Step by step to putting on and taking off a mask
To ensure correct mask use, it is important to detail, step by step, the proper way to put on and take off a mask.
You only need to remember 8 simple steps:
Wash your hands properly before starting the operation and put the mask on
Check that the respirator is in optimal condition. If not, discard it and find a new one
Avoid wearing jewelry, glasses, hair strands or facial hair that will interfere with the mask and your face
Place the mask in the palm of your hand and hold it with your fingers over your nose
Wear the mask by holding it over your chin and letting the strips fall over your hand
Hold the strips of the mouthpiece. The lower strip is placed around the neck below the ears, and the upper strip should be placed on the back of the head
Place your fingertips on top of the metal hook that covers your nose, shaping the area until it takes on the shape of your nose
Make sure the mask fit and seal is adequate by checking that air is not leaking from the sides of the mask due to poorly fitting strips
After performing the activity for which we require protection we must remove the mask correctly.
To remove a mask properly, you need to follow this simple step-by-step approach:
Wash your hands thoroughly with soap and water or an alcohol-based solution
Do not touch the front of the mask, it may be contaminated
Remove the mask by pulling the top and bottom strips from the back of the head. Avoid contact with the mask used at all times
Take the mask, put it in a bag and throw it in the bio-waste container
At the end of the operation, you must wash your hands. In this second wash you must make sure you soap your hands well for at least 20 seconds
Do you need protective masks?
In case you need any piece or protective clothing, we invite you to visit Monouso.
In our online store, just one click away and at the best price, you can find various products for personal protection whether due to illness or work.
In our section of disposable clothing, you have available: masks, caps, gloves, shoe covers and aprons among other products.