QSR: How fast food evolves
QSRs are gastronomic businesses that you can find in any city. They work as an excellent alternative for any time of the day. This type of business is characterised by offering an agile service for all its customers, but has it remained the same over the years?
Here's how fast food has evolved through quick service restaurants and how customers have influenced it.
What is QSR?
The QSR (Quick Service Restaurant) is a business model that aims to serve food to customers in a short time. Customers must order and pick up their orders at the service counter, i.e. there is no traditional table service
Once the customer's order is created, it is passed on to the kitchen to be prepared in the shortest possible time. The customer waits for the entire order, after paying for his order. He picks up his order, goes to the table area or leaves the premises, in the case of take-away. This way, there is the possibility of having a higher flow of customers during opening hours.
Identify a QSR without problems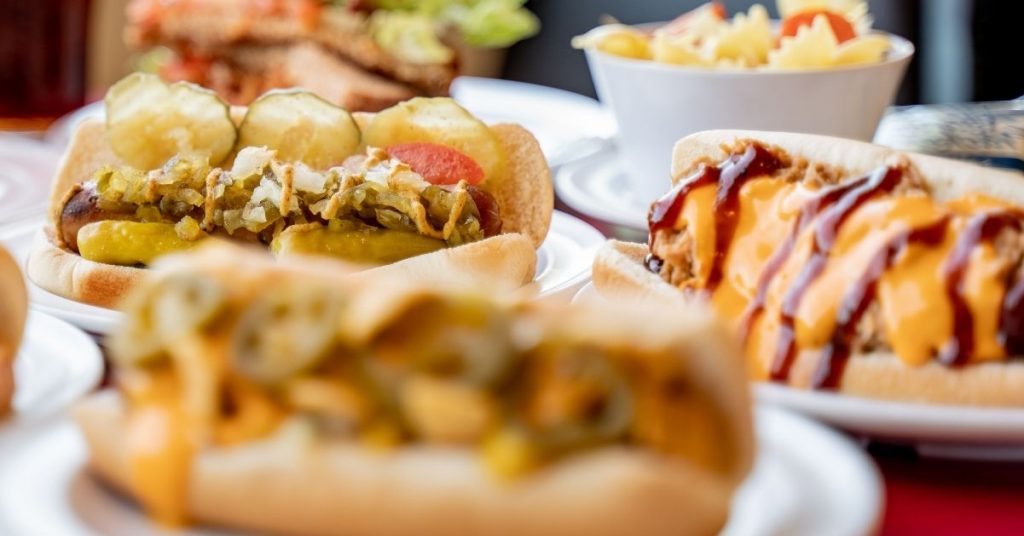 Every business that is a QSR shares characteristics that anyone can easily identify.
The first way to identify these businesses is by not having an expensive menu. It is usually between 5 and 10 euros.
They also have simple furnishings and décor. The furnishings do not focus on comfort, in order to ensure a quick turnover of customers in the establishment.
As for the decoration, most of the elements that make up the décor have the brand or the colours that identify the business.
Likewise, this type of business is characterised by a take-away service, self-service or both.
Are all QSRs franchised?
Although several QSRs are franchised in different cities and countries around the world, it does not mean that all businesses are franchised.
QSRs are usually franchised because this business model allows a new outlet to be opened in different areas to expand the brand, but the cost of each outlet is borne by the franchise owner and the buyer.
On the other hand, there are QSRs that have different branches that are not franchised, as they are managed by the business owners. At the same time, there are QSRs that are too small to think about investing in several branches or starting a franchise.
Growth of QSRs as a business
QSRs are growing as a business, primarily because of the high return on investment margins they offer. Some of these restaurants have achieved growth of up to 2.3% or more during each year of service.
In terms of revenue, QSRs can generate hundreds of thousands of euros or even millions, depending on whether the business has one or several branches.
Another advantage for the growth of QSRs is the staff. They are labour-intensive businesses – to ensure speed – so jobs are generated. In addition, as the operation of the restaurant is more agile than a traditional restaurant , revenues are higher.
QSR and food
It is common for people to associate the concept of QSRs with junk food or fatty foods in general, because some of the businesses have products with these characteristics on their menu.
Although this is a real trend, the truth is that over the years QSRs have been created to offer healthy options such as sandwiches, salads, and even special dishes for vegetarians and vegans.
This trend is even being addressed by large chains that are already in operation, adding options to their menu that meet the needs of each customer.
These are the new trends
Fast Casual
QSRs categorised as fast casual are establishments that serve gastronomic options under a healthy concept, such as salads or sandwiches.
Although the menu offer is smaller, the food captures people's attention because it is healthy, delicious and comparable to a homemade product. The décor of these QSRs tends to be more modern to make customers comfortable, following décor styles such as minimalist or industrial.
It is remarkable that in some of the fast casual businesses, customers have an area where they can prepare the dish with the ingredients they prefer, after payment has been made.
Casual Dining
In Casual Dining, another variant of QSR, the menu is more varied and even sells alcohol.
The décor and furnishings of these restaurants are comfortable, inviting customers to stay for a meal and an after-dinner snack. They have a take away service, you can order at the bar or from the table.
These QSR are preferred to visit during the evenings or weekends, as they allow you to relax and spend a pleasant moment.
Organic comes to fast food
With customers looking for healthier food, QSRs started to focus on these needs.
Several businesses started with a proposal made with organic and sustainably produced food, giving birth to a new type of QSR. Also, each of these foods and drinks are manufactured taking into account the needs of people who cannot consume gluten, sugars, dairy or certain allergens.
Food Trucks
Food trucks are an innovative type of QSR, as they are restaurants on wheels.
These food trucks have a menu like any other restaurant, but they do not have a fixed location in the city. This allows them to participate in fairs, events, festivals or to sell any day of the week at any location allowed by the city council.
Generally, food trucks have a different speciality, so diversity is another aspect that attracts the attention of their customers.
Innovation as a recipe
In order to offer a different product to what any customer is used to, QSR has arrived, which is dedicated to deconstructing and innovating the most beloved recipes, such as bunless burgers
This product is about a typical meat burger, but the hamburger bun is replaced by another food. For example, it can be chicken. Chicken, beef and chicken are then placed alongside the traditional burger ingredients.
Others completely change the original concept of a dish. In this case, we can cite sushi burgers. Big burgers where the bun is rice and the filling is your favourite sushi.
Evolution of the hamburger concept
The burger is one of the QSR's flagship products, however, the concept of the burger that customers are looking for today is in a process of evolution. It is no longer enough for the service to be fast, but also for the raw material to be of high quality, healthy and innovative.
With these changes brought about by customers' opinions of not eating the same old alternatives, all QSRs have been looking for ways to adapt. Their adaptation can be seen by restructuring the menu or retaining the essence of the original menu, but adding products that meet the new needs of diners.
Fast food and organic meat
For the QSR to have the quality it claims to offer, it is important to make changes to the raw materials used to prepare it.
That is why it has been proposed that more and more businesses buy organic meat, free of animal abuse, produced by local farmers. In this way, it contributes to the care of the environment, the health of the diners and supports the trade of producers close to the establishment.
Products for an evolved fast food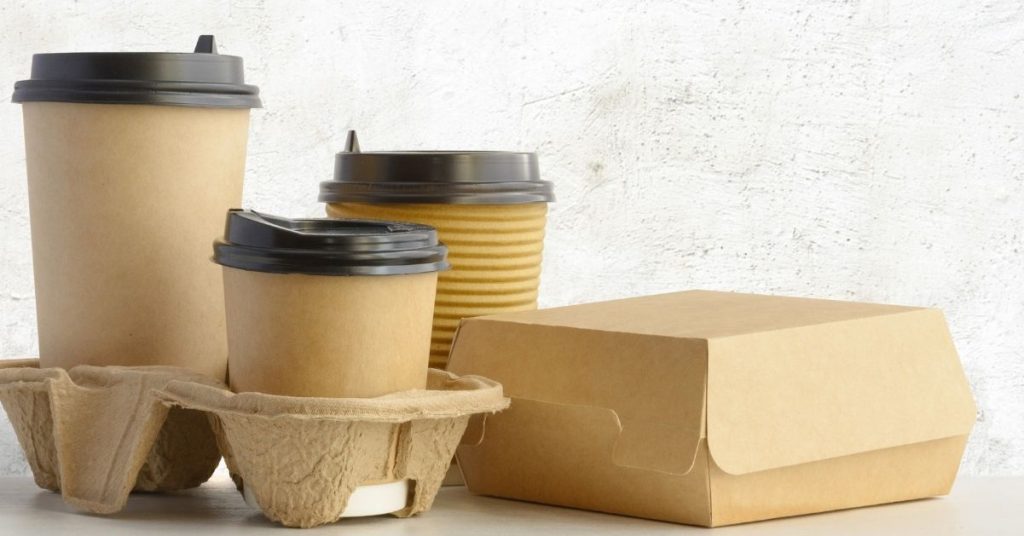 If you have a QSR and you need the products to serve the dishes on your menu, we are the ideal supplier for you. Monouso, our online shop, is the ideal place for you, where you will find a whole section dedicated to businesses like yours.
We have plates, cups, cones, takeaway containers, napkins, greaseproof paper, straws, trays and other essential products for the operation of your quick service restaurant.
As for the takeaway containers, you can choose them according to your product, such as containers for burgers, fried food, salads, desserts, hot dogs, pizza or any other product you sell.
Take a look around the shop, you will find the quality you need at affordable prices and delivery within a few days.
FAQ
What is QSR?
The QSR (Quick Service Restaurant) is a business model that aims to serve food to customers in a short time. Customers must order and pick up their orders at the service counter, i.e., they do not have a traditional table service.
What are the characteristics of a QSR?
They do not have expensive menus.
The décor and furnishings are simple.
The brand and its colors are very present.
They have the option of take away, self-service or both.
Are all QSRs franchises?
Although this is the norm, not all QSRs are franchises.
What are the new trends in QSR?
Fast Casual, Casual Dining, organic food and food trucks are the new trends conquering the QSR.