Reasons to use eco-friendly paper napkins in your restaurant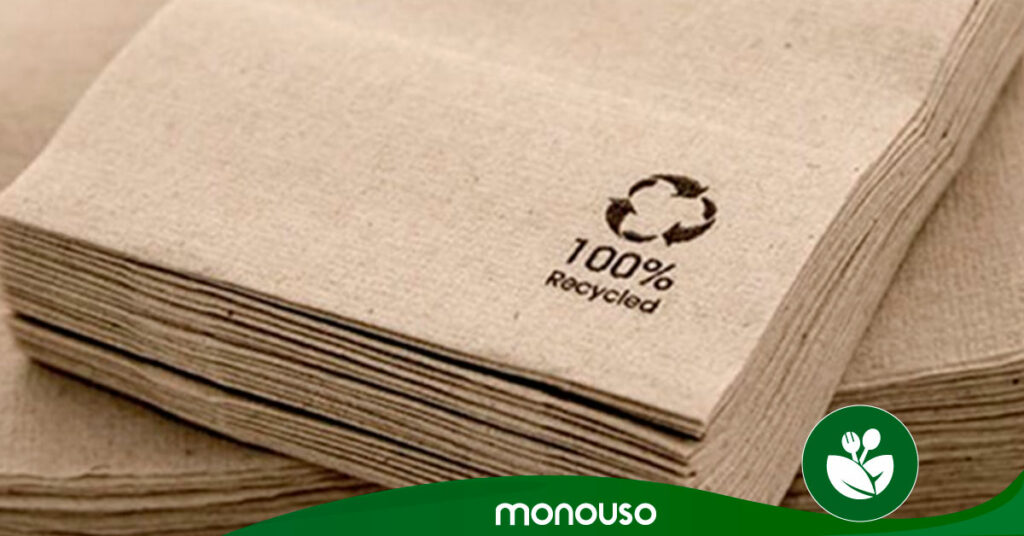 Paper napkins are an essential element in the kitchenware of any hotel and catering business. More and more hotels, bars and restaurants are opting for this type of napkins, instead of the traditional cloth napkins.
Paper napkins are successful because they are a practical, economical, hygienic and aesthetic solution. Today, there are also numerous possibilities on the market that can be adapted to the specific needs of each entrepreneur. There are paper napkins to suit all tastes. From custom-designed paper napkins to eco-friendly paper napkins, among many other options.
Ecological paper napkins are in full swing. We live in a society that is becoming increasingly socially and environmentally aware. Sustainability is gaining ground and companies are becoming increasingly aware of their role as agents of social responsibility.
In this article we will review the features and benefits of eco-friendly paper napkins.
Biodegradable napkins, what are they?
Ecological paper napkins are biodegradable, that is, they are made of a material capable of decomposing through natural processes initiated by biological organisms (bacteria, fungi, algae…).
Once the napkin has been discarded, it will undergo a process of degradation and chemical simplification, thus ensuring that the remaining materials of the napkin can be reintegrated into the soil in a natural way.
In this context, biodegradable napkins are positioned as an ecological, sustainable and environmentally friendly solution.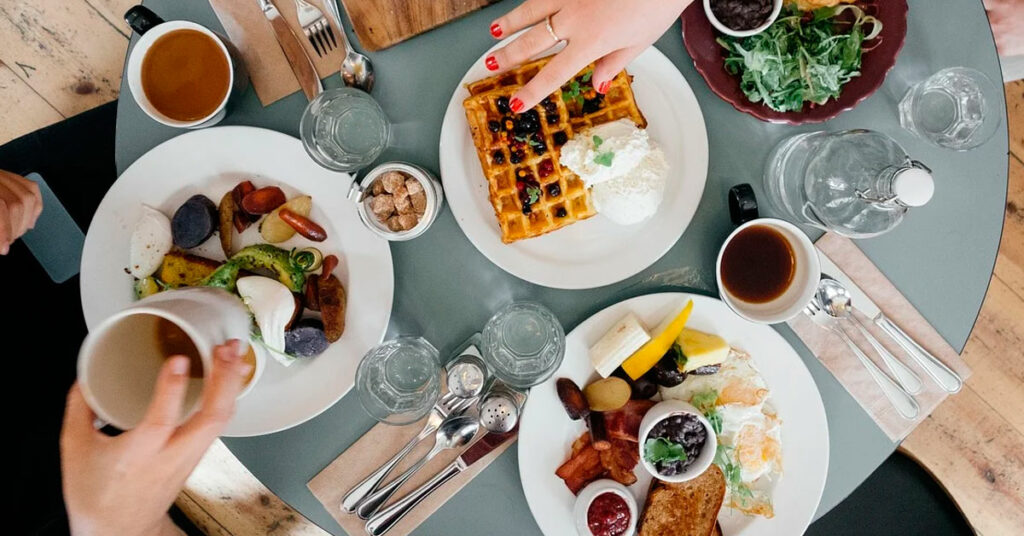 The advantages of using eco-friendly paper napkins in your restaurant
1 – Comfortable, hygienic and practical Biodegradable napkins made of recycled paper have all the advantages of paper napkins. They are a hygienic, comfortable and useful solution. As it is a disposable napkin, you will avoid having to share it with several guests, completely eradicating any possible bacteriological contact. In addition, you will be able to dispense with the laundry service and you will not have to worry about folding them. They will make your day-to-day life much easier!
2 – You will contribute to improving the health of the planet. We live in a climate emergency situation and all small actions count more than ever. By using ecological paper napkins you will be adopting a sustainable and environmentally friendly solution. In addition, you will reduce the waste from your business.
3 – You will reinforce the image of your restaurant. As we previously mentioned, we live in an increasingly responsible society. Customers connect with companies committed to social welfare and nature. In this sense, by incorporating biodegradable napkins to your restaurant, customers will perceive you positively and will be more willing to recommend your business to other users.
Where to buy eco-friendly paper napkins?
If you are interested in knowing where to buy eco-friendly paper napkins, we encourage you to visit Monouso's online store. We have an extensive catalogue of biodegradable napkins, in various sizes and formats, compatible with the needs of any bar or restaurant.