Restaurant logo: get inspired by the best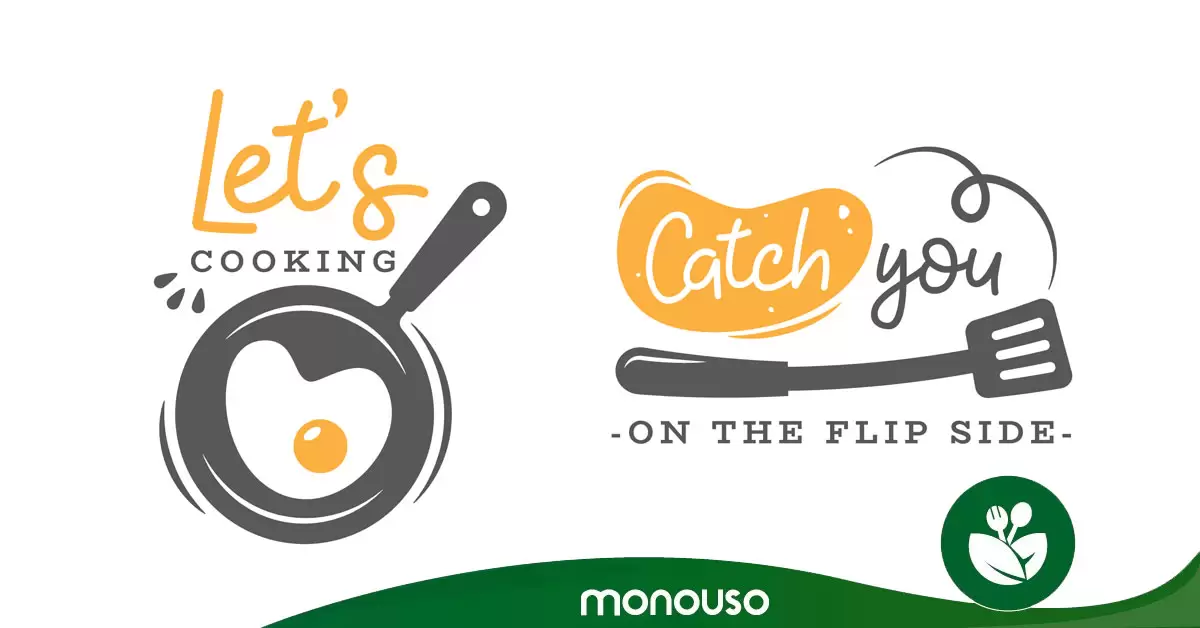 The logo of a restaurant is one of the most important aspects of your business. It is in charge of transmitting what your restaurant is about, projecting its image and even making its style known.
With the design of the logo, the restaurant expresses the values and principles that have worked since the beginning of the project as an establishment.
According to Designcrowd magazine, the outstanding quality of the logos of the most influential restaurants (and brands) in the world is due to the fact that they are minimalist and metaphorical
In the restaurant world it is common to see white, black and grey tones in order to give an image of prestige, elegance and authority in the gastronomic market.
But watch out, the design world is very changeable. Therefore, our recommendation is to analyze the competition, trends and above all pay attention to the tastes of your guests.
It's your logo, it's true, but it must attract attention and transmit a clear, defined and precise message.
Importance of the restaurant logo
People are attracted to and interested in the appearance of objects. Considering this behavior, it is important that your restaurant's logo stands out from the rest.
The gastronomic sector is one of the most competitive in the world.
You have to choose the best logo design for your business to catch people's attention. This is the most basic way to get new customers.
The logo has to be functional, aesthetic, simple, not feeling obsolete over time (although it can be vintage) and easy to remember.
Also, you should select the ideal colors for the type of business you are running or plan to open.
There are many details that can give you clues about the colors to choose. For example, the style of music that you will place, the type of food, the target audience, the decoration of your business and even the clothing that your guests should bring. In each of these aspects you will find key elements to select the colors that best suit your logo.
If you join all these points in the logo you use for your restaurant, the image of your business will work and you will manage to boost the objectives you set yourself from the beginning.
Freepik, a website to download free logos
As we have said, when selecting a restaurant logo it is ideal to observe the environment and identify the styles that best suit your business. For this, the Internet is a great ally.
Freepik is a website that will help you get high resolution images, illustrations, vector graphics and also PSD (editable) files that work to design a restaurant logo.
Besides having a large bank of free images, it has a powerful search engine that makes your life easier. All you have to do is type: "restaurant logos" in its search box and the magic will happen.
At Freepik you get a large stock of free logos, but they also offer a premium subscription to the page to see the most current and elaborate models. For a few euros a month, you'll get the designs you need.
This exclusive content is 100% guaranteed by Freepik, as it works with collaborators who make unique designs for this platform.
Another interesting option you find in Freepik is the so-called mockup. Through these images, you can place your logo on a glass, menu, shirt … and see how it looks.
Free logo? Here's another option
The ideal, at all times, is to have the support of a graphic designer to help us create a logo that goes with our restaurant.
However, there are people who know how design tools work, but they need a push to achieve their goal.
In this sense we have DesignEvo, a platform that allows us to have a restaurant logo without the need to install any software on your computer.
To make your life easier, DesignEvo includes a wide range of templates created according to the most used trends for the generation of restaurant logos, among other types of companies.
These templates are fully editable, so you can modify each of its elements to suit your needs. You have at your disposal a wide palette of colours, icons and multiple fonts.
This page offers logo designs for coffee shops, theme restaurants or roast restaurants, among the most common.
To create your restaurant's logo you only need to follow three steps: choose the template of your preference or the most suitable one for your type of business, customize each detail and select the font you like.
When you have finished you have the option to save it on your computer, with the best possible resolution.
Thus, you can start using it in your impressions, advertising, social networks and ads.
Restaurant logo to let your imagination fly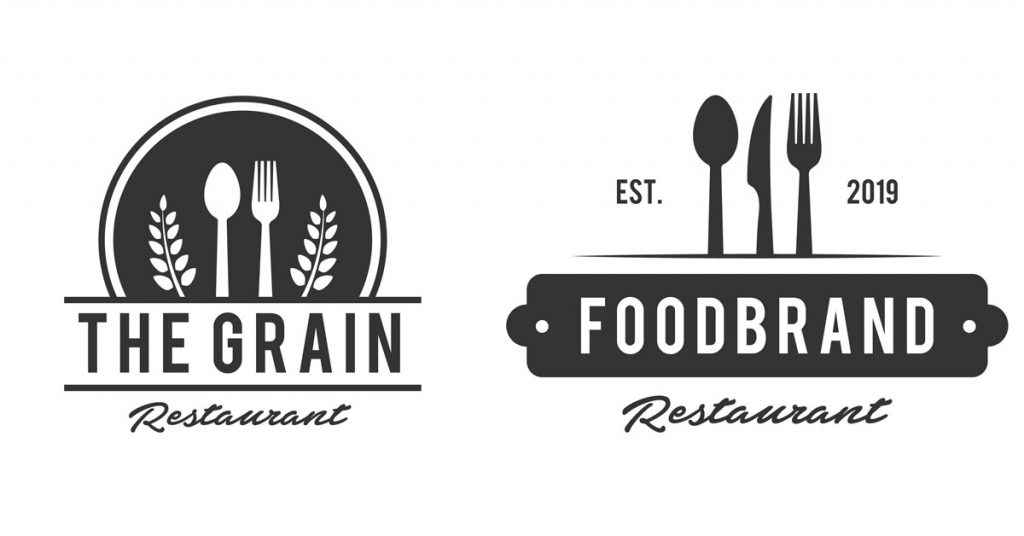 You already have a couple of excellent tools for logo design, such as Freepik and DesingEvo.
However, in order for it to work you must have a clear idea of the logo you want for your restaurant. This way, the search for what you need will be more effective.
The best way is to see where the restaurant industry is moving in terms of logo design, both in your community and throughout Spain, even the world.
Here, again, the Internet is an excellent way to achieve this goal.
On some web platforms such as the Designcrowd blog, Pinterest or Logaster, you can do a study on the logos used in the restaurants in your sector.
But don't just look for the sake of looking. You'll be sailing aimlessly for hours.
You could start by looking at the logos of restaurants in your area, those used by businesses similar to yours, and then check out the trends.
You can also combine different elements of the logos you like.
Colours are important. Look at what your business niche uses but without being pigeonholed. For example: most coffee shops use the color brown in the logo, but there is a chain of coffee shops with a green logo that does very well.
To finish, we give you one last piece of advice: all this is a guide to help you choose the ideal logo for your restaurant, but in the end the design must satisfy your needs, tastes and preferences.
The restaurant is your business and you must feel identified with everything that makes it up.