Restaurant slogan: the power of a catch phrase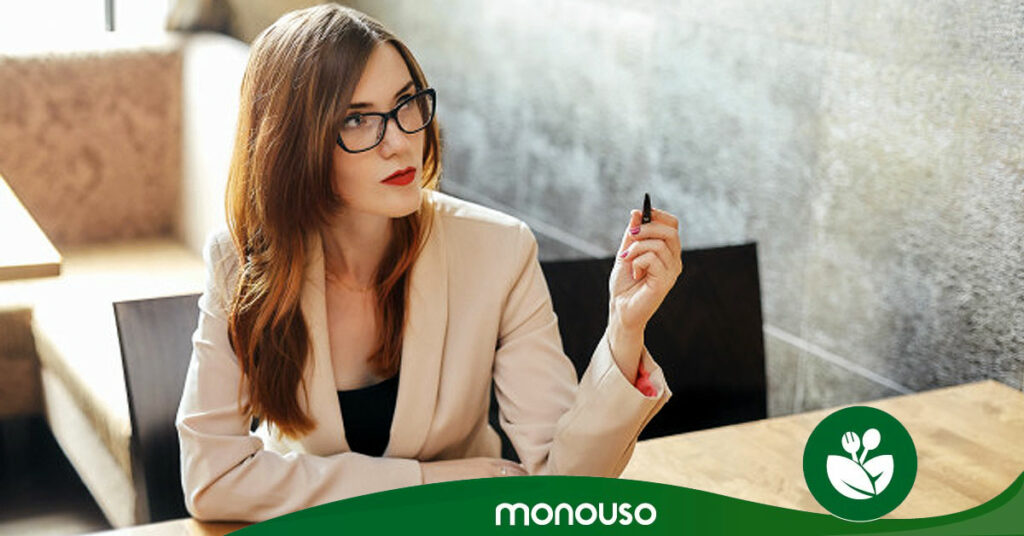 The restaurant slogan is a very useful tool in the marketing of your business to reach more people than you serve through a phrase that will engage them and always remember.
For a slogan to work it must have a set of differentiating features that show the best of your business. It should be simple, but collect as much as possible of what your restaurant has to offer.
Although it may seem complicated, making a slogan is an easy task if you have the theme of your restaurant and the name under which it will open.
Know what the key components of a good slogan are, how they work in your business and some examples of success that will help you choose yours.
What is a slogan?
A slogan is a short and uncomplicated phrase that is used as the motto of any business. It should be simple to understand and easy to memorize.
They are often used in marketing for advertising campaigns. They seek to position a feature of the restaurant, transmit confidence and experience to potential diners.
These phrases or slogans have no more than seven words in their structure
Within the content you should talk about how the products you sell benefit the customers who want to buy them and not about the content.
All slogans have a promise that the product is the best or that it offers the best quality, so the slogan must go hand in hand with the service offered to people.
Characteristics of a good restaurant slogan
Slogans created for use in advertising campaigns must contain something additional to capture the attention of the people reading them.
That's why this phrase:
It has to be original. That way, they won't confuse it with another brand.
To make the slogan more interesting, it is important to use literary resources such as rhymes, onomatopoeia, metaphor, alliteration, among others. There may also be a slight touch of humor.
The sentence must have a verb that shows the promise of the restaurant to its diners.
It must be concise and direct so that the consumer feels comfortable with what he reads and feels like going to your restaurant.
Mention the benefits by which people will start attending your restaurant and leave the competition.
It should be timeless and easy to remember, so that people know that when they read or hear that slogan they are talking about you.
Usefulness of the slogan in a restaurant
Slogans have multiple uses within daily life, but they coincide in promotion and advertising regardless of whether it is a business, an event, a product or even an election campaign.
The restaurant slogan should contain your theme and identity in a sentence of less than seven words to be easy to memorize.
As one of the main marketing strategies of a business must be fresh and very plain, so that all people recognize your company when publishing advertising campaigns in media such as radio, newspaper or television.
If the slogan meets all the characteristics it can be used for many years or dispensed with when anyone knows that the slogan they liked so much was that of your business.
How do you create a slogan that will appeal to the restaurant's customers?
When making a slogan all businesses have as a main goal to capture the attention of people to consume, learn it and be curious to visit your establishment to see if it is real what they promise.
Here it doesn't matter if the restaurant is a small project, a haute cuisine restaurant or a chain of restaurants, they always have a slogan that identifies them.
In addition to generating more visits to the restaurant, the slogan is used as a tool to position your establishment above the competition within the gastronomic market.
Although there are thousands of original and memorable slogans, not all of them comply with the rules for positioning or being remembered by people.
To create the ideal slogan to help your business generate more visitors and be one of the most recognized in your city follow the following recommendations, and observe the positive changes.
Concise, original and associated with your name
Slogans that are short and concise are easier to remember compared to long sentences. That's why it's recommended that they contain less than 7 words in their structure, but it's up to you.
Since the restaurant slogan details every part of your business identity, it should connect with the name. To make it easier to connect with the business name, use rhymes that people like and encourage them to visit your restaurant.
Make the difference from the competition
Your slogan needs to be created from scratch. It must contain the characteristics of your restaurant and even the comments that your customers have about your service.
If you create a slogan similar to that of any competing business, they could be confused and that's negative publicity for your restaurant.
After you finish creating your slogan, make sure no restaurant has taken it to avoid legal problems.
Direct the slogan to the audience you serve
Before starting to generate ideas to create your slogan, you must bear in mind what kind of public you attract to your establishment.
When you know the public that generates the income of your business, use the right words to attract them to visit your restaurant and have a good time.
In case your restaurant is marked by the attendance of citizens of different nationalities, make sure that somewhere in your establishment or in your advertising they can read it in their mother tongue.
Convey a positive message
Positive messages in restaurant slogans are those that everyone remembers easily and leave an excellent first impression of the business.
That's why if you write a positive and cheerful message, people will have that kind of feeling when they enter your business and will maintain a good disposition during the service.
Process of creating a slogan
To begin, sit down with your restaurant's management and marketing staff.
Everyone should write down the words they relate to the work being done in each area of the restaurant. They should also write down the values that are conveyed to the customers and the impressions of the diners.
After each person has finished the list, include the most repeated words and choose the ones that you consider to define the business as a whole.
Write different sentences with the chosen words to have different options and put it to a vote with the rest of the restaurant staff. Voting not only gives you a broader view, but also generates cohesion and a sense of belonging in the team.
The slogan that is most catchy or that your staff will remember after a week of voting will be the one to start promoting your business.
If you do not see the improvements that were proposed at the beginning of the brainstorming for the creation of the slogan, take a seat again with your employees to evaluate new slogan options.
What slogan do you remember?
There are thousands of slogans around the world, but few have managed to generate the great impact for which they were created inside and outside their establishments.
Some of these success stories will help you determine the characteristics and details that they have in common, despite offering different products.
That way you will follow the example of these great companies to become one of them with hard work and good application of marketing strategies. Some of them are:
"The Spark of Life" by Coca-Cola
"I love it", from McDonald's
Heineken's "Think Green"
"Because I'm Worth It" by L'Oréal
"Bet you can't eat just one," by Lay's
"Come Home for Christmas" by Turrones El Almendro
Do you remember any other slogans? Share it in the comment area.