How to create the best and most attractive restaurant website
Still thinking about publishing the restaurant's website?
Nowadays, it is estimated that about 80% of purchases start on the Internet. Previously, we had a need and we would go to our acquaintances to find out about the options.
Now, we go to the mobile, look for "restaurant in Madrid", study what some users of that product or service tell us and make a decision. Then we go out to buy.
That's why it's important to have a well-focused restaurant website with persuasive texts, which show your offer and the differentiating contribution you make to your competition.
Although restaurant websites do not follow a specific format there are a number of aspects that must be taken into account to develop a site that customers will want to visit.
Stay with us and discover the keys to having a restaurant website that gets customers for your business.
Get the perfect address or domain
The first step is to purchase a domain name and host the site.
What is what? The domain is the name of the page and the hosting is the place on the Internet where the files that make up your website will be hosted.
The domain, as a rule, should be related to the name of your restaurant. Even if they are available, they should be the same.
For example, an ice-cream parlour called "Helados Fros" should have a website www.heladosfrios.es or .com, depending on your approach and sector.
As for the hosting, keep in mind the place where you are, that is, if your restaurant is in Spain, the hosting should be looked for in Spain. In this way, the person looking for you will travel faster to the restaurant's website.
Simple and functional design in your restaurant website
The first thing you should think about when designing your website is the user experience.
No one will be guiding or accompanying your potential customers while they visit your restaurant page. So make it easy!
In order to structure the restaurant's website, you have to think about the points to be addressed and the order in which people will find the information.
You will also have to define what will be placed on the home page and, if necessary, what will go to internal pages.
There is basic information that should be very easy to find: the opening hours, the menu, the attention channels and the reservation section.
Address: a piece of information that everyone should know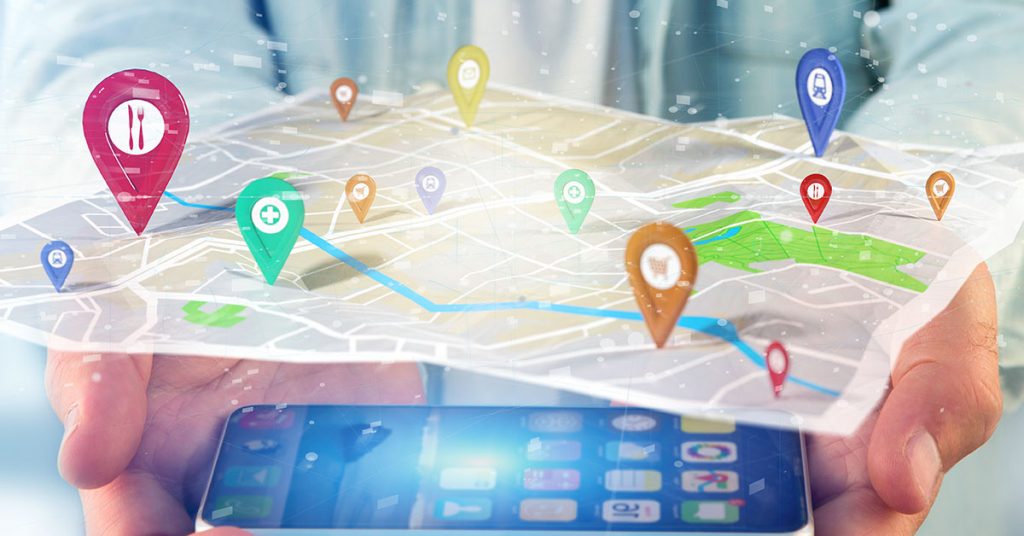 The location of the establishment is an important piece of information for people to decide to eat at your restaurant or look for other options.
This is elementary information and should be found on the home page of the website.
So that customers can get to your restaurant without having to memorize the address, you can attach a route map so that they can get there easily.
However, you must remember that websites are very visual spaces designed to sell.
When you display your offer correctly, your customers will come to your restaurant no matter how far away they are. Of course, that digital promise must be fulfilled in every dish you serve.
Show your restaurant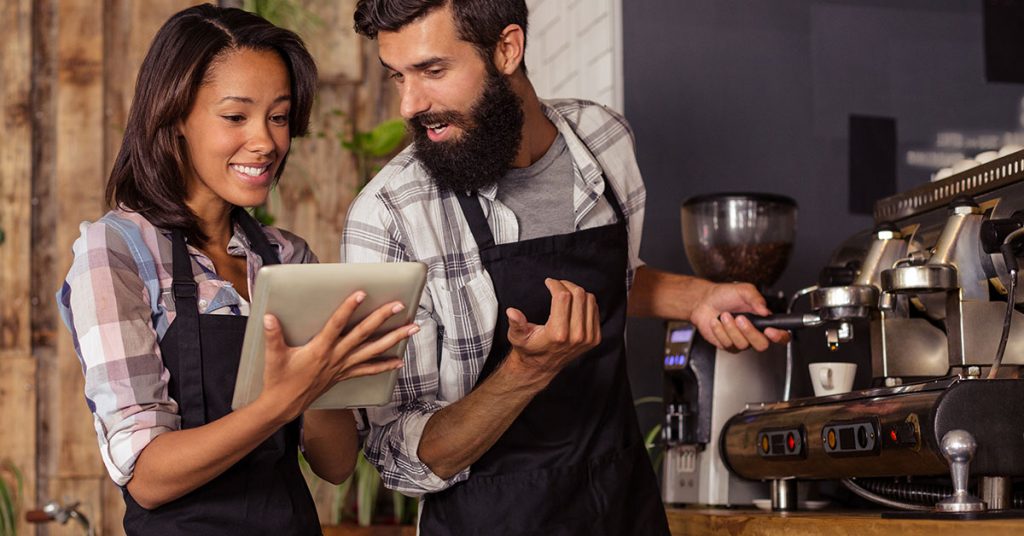 As we mentioned in the previous point, web pages are ideal spaces to show details that are beyond the view of any diner.
One of the images that many want to see, and sell very well to your business, are the photos of your restaurant. Especially those in which you show the details that make up the decoration of the place.
When showing your restaurant, think about your target audience. Images must be targeted and produced to attract the attention of those people.
For example, couples who want to enjoy a romantic dinner will choose a restaurant with dim lighting, wine glasses and candles. Something that gives them a sense of intimacy.
For more informal meals or celebrations for groups of people, it shows large spaces, good lighting and tables of superior capacity.
You can also show your kitchen, the parking lot, the toilet area, everything you want. Invite them to visit you with the best images of your place.
The photographs show what the areas of your restaurant look like, the state of conservation of the furniture and the level of hygiene they maintain.
Importance of the testimonials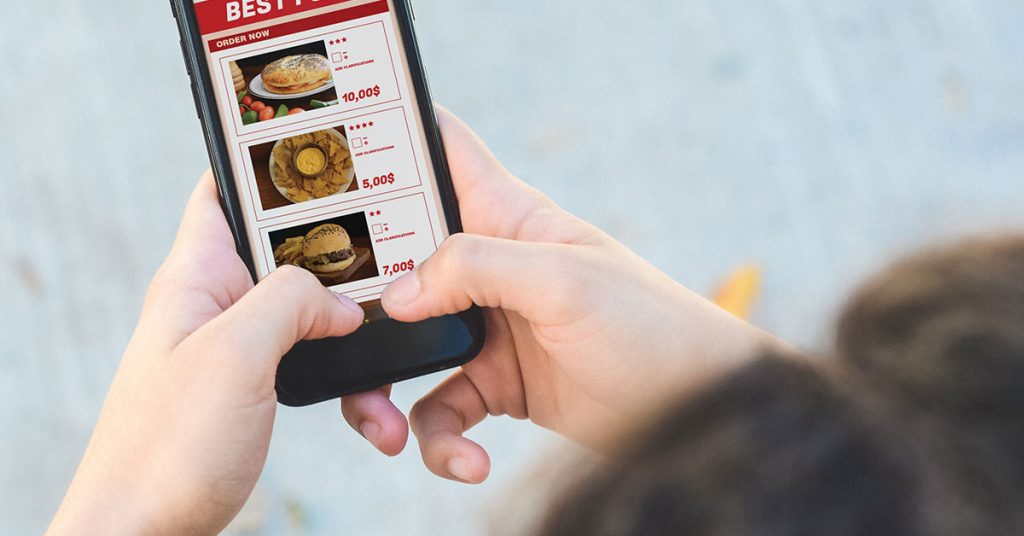 At the beginning we talked a little about the buyer's journey in times 2.0, also known as buyer's journey. We are going to the Internet to decide what we are going to do and where we are going to satisfy our needs.
So it is important that a restaurant website includes a section for customers to leave their opinion after visiting the business. That information will help convince those who are undecided.
They will highlight aspects that others want to hear: the service, the taste of the food, the prices, the quality of the ingredients or the comfort of the chairs among other aspects.
Each of these characteristics is desired, but they have more power when they are heard from other diners. They are more credible.
Essential: make your letter known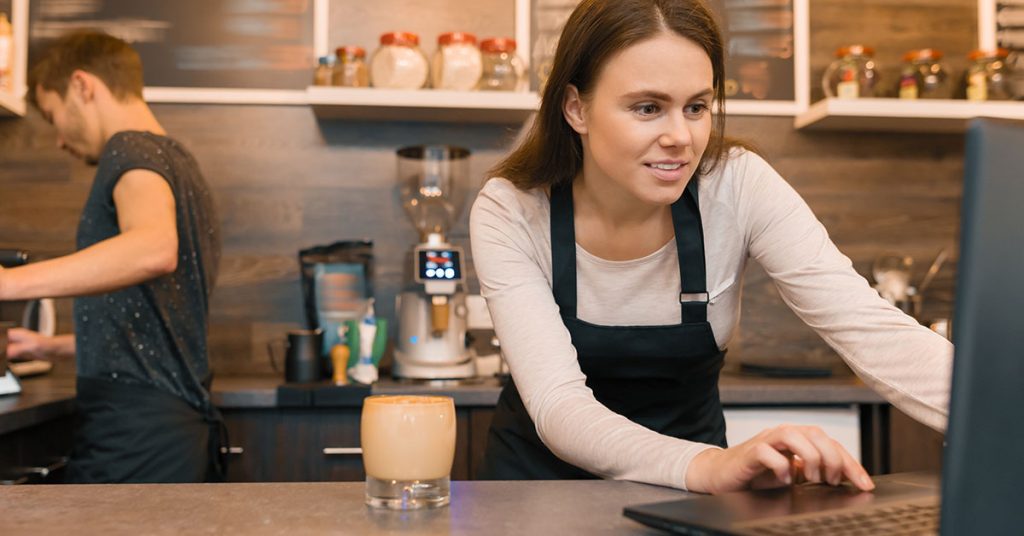 When people choose to eat at a restaurant, they want to make sure they find a menu that meets their expectations, including the options they like or want to eat.
When placing the menu on the restaurant's website it is important to make the details of each dish known, including placing images of the final product.
You could include ingredients, how they are prepared, portion size, something that evokes their flavor and one of the most sought after data: the price of each one.
It is recommended that the menu is part of the content of the page and that it is not a downloadable file.
By doing so, the menu will load quickly, you will avoid customers having to wait to see your offer and you will have more options to show everything they will find on your plate.
Make way for the online reservation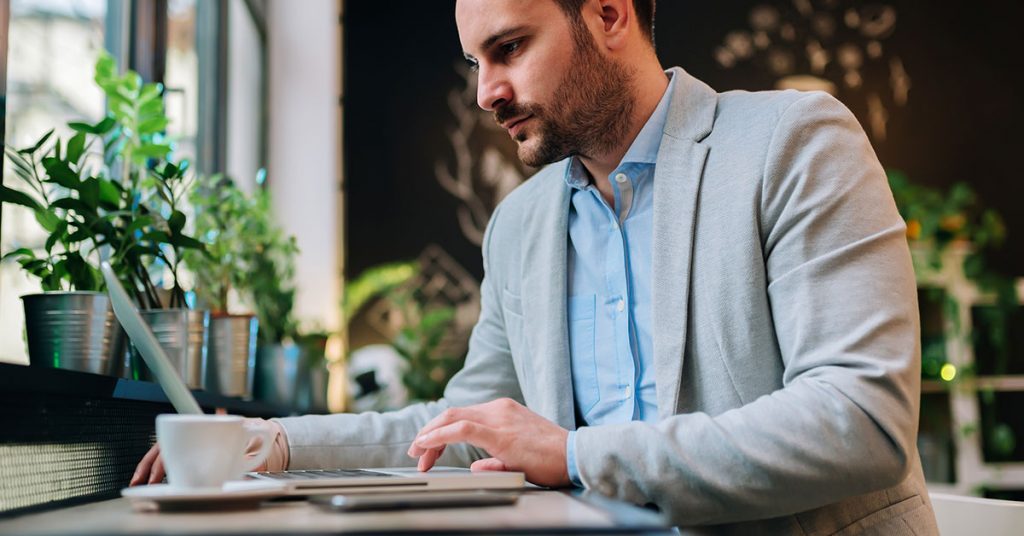 Everyone likes to go into a restaurant and sit at a table without having to wait for it to get empty.
At this point, we studied the possibility of having a section to make reservations from the website.
The option must be in a visible place and only require the basic data to be effective. In case you need something else, you can call the customer and ask, but do not make an infinite form.
Ideally, the confirmation should come in an email, so that the customer does not have to call you or you have to contact them.
The day before the booking date, the customer should receive an email reminding them of their booking.
Reward the visit of your restaurant website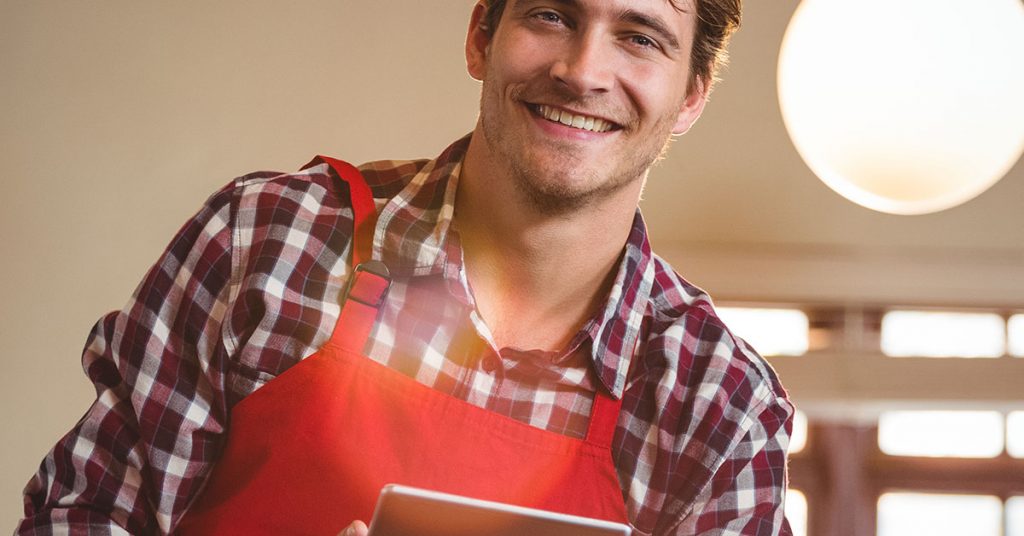 Visits to your website should not only come from new customers. You must also find a way for your recurring customers to visit your restaurant website.
One of the most used strategies is to offer special offers, promotions or discounts to your digital visitors.
It is important that your client leaves his or her e-mail address, so that you have an open channel of communication that you can use to publicize your schedule and offers among other information of interest.
It is also a way to make known the days when the restaurant will not be open and the next events you will celebrate.
Social networks: activity and more activity
Nowadays, it is important to have a profile in social networks. It can be considered as important as having a restaurant website.
Through the social networks you can start a conversation with your customers, a channel of attention and a channel of communication of everything you have to satisfy their needs.
Remember that social networks are governed by the rule of immediacy.
If someone makes a comment or asks you a question, react in the shortest time possible. That time will be vital to keep the attention or lose the opportunity to buy.
Keep your restaurant website updated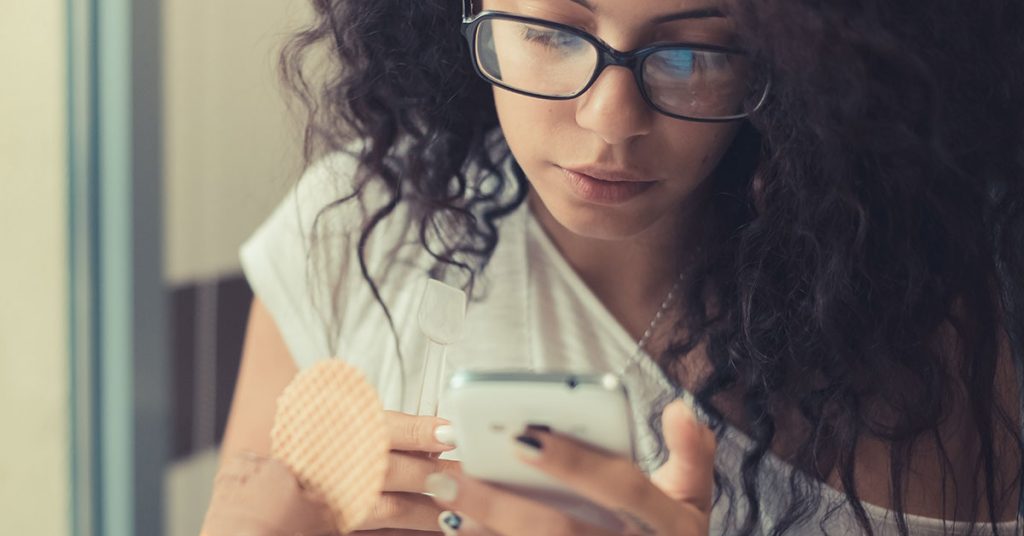 Imagine walking into a house and finding a 70s decor. No doubt it will attract your attention, but soon you will feel that you are looking at something that is not in tune with the present.
The same thing happens when we enter a restaurant's website and we find ourselves with a December promotion and it's February. It will leave us with a bad taste in our mouths.
Having a website or social networks without updating them is like not having them at all.
With the updates, customers know about the changes in the restaurant or the modifications you make in the menu, the promotions and your events.
If they are updated, you can also read customer comments to improve service and offer excellence.
Original and search-responsive content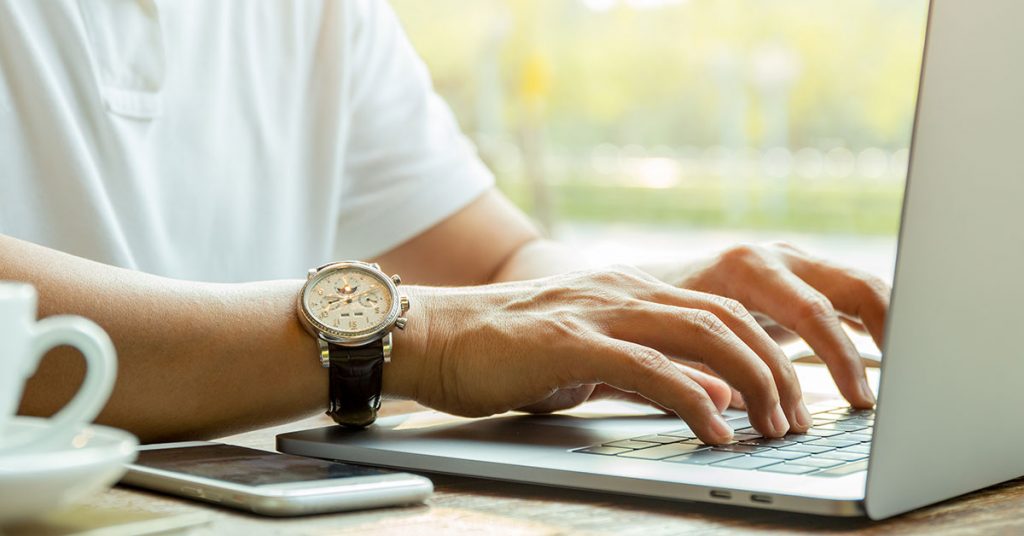 In digital marketing there is a maxim: content is king.
The original content you create for your website will generate interest in your customers for having a different material than the rest.
You have to be very careful with the audiovisual material you place on the page so that it stands out and draws the attention of the customers.
However, you must also have texts with excellent writing, that are free of spelling mistakes and that their content is focused on selling your gastronomic services in an intelligent and persuasive way. Avoid direct selling.
When the page has quality content, customers will visit your website frequently.
This is because it has the necessary information to solve the specific doubts about the services you offer in your restaurant.
Shoot the visits with a good blog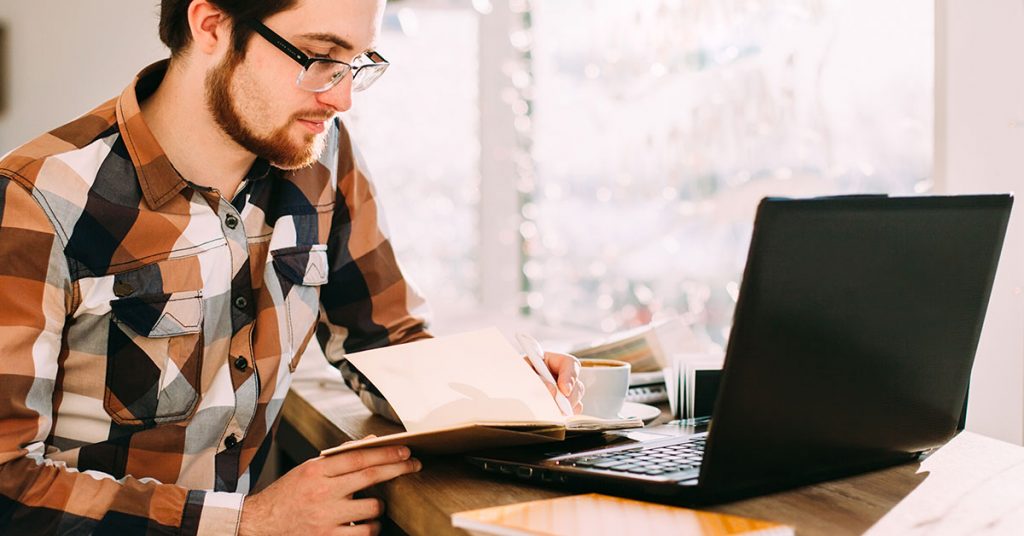 A blog helps the information on the restaurant's website to reach a large number of people and, with the visits achieved, to be positioned in the search engines you want.
When writing the blog content it is important to use keywords or keywords, positioning criteria, fulfillment of meta elements and label the photographs.
With a good structure in the blog, Google will position your page and you will reach many more people who will become potential customers.
The most recommendable way to achieve this is to hire the services of a web editor who will organize a calendar of publications and make original content focused on attracting visitors.
Don't forget the video on your restaurant's website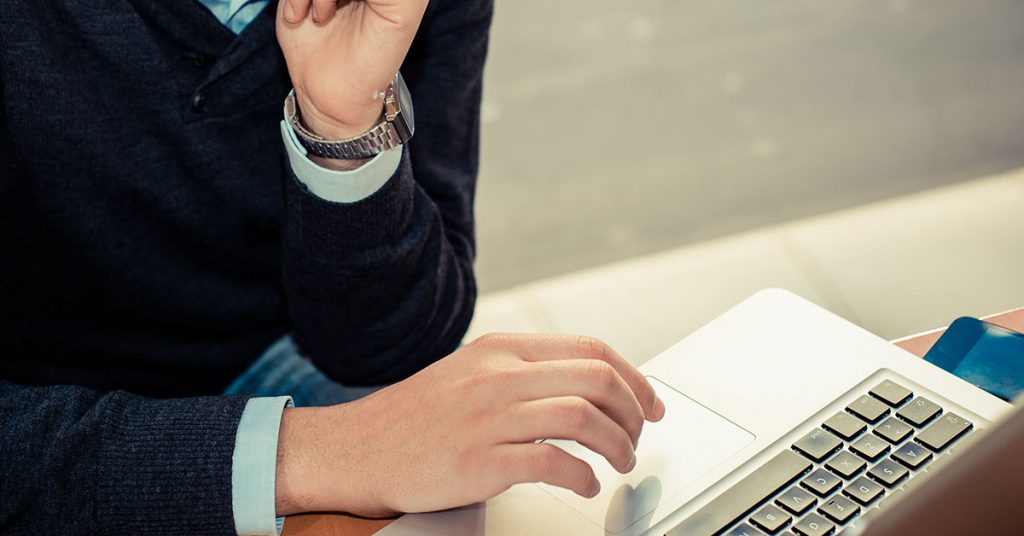 Audiovisual elements on restaurant websites are eye-catching for people. Videos are an excellent tool for selling your business' services and products.
With a good video marketing people can spread all aspects of the restaurant in a few minutes, in a light and fun way.
Some of these videos consist of tours of the main room and the kitchen of the restaurant, showing the preparation of a dish from the menu or part of the history of the business.
The video can also be a collection of photos of the dishes, the facilities, the furniture and even the chefs preparing the dishes.
You can also make a video with that charismatic waiter who shines every night or the employee who steals everyone's smiles and helps create the ideal atmosphere for a good evening.
They're your best brand ambassadors.
Pay attention to your restaurant website's analytics
In digital marketing, as in many other disciplines, measurement is important. We could say that it is fundamental to measure the real effectiveness of what you are doing.
To find out if the website has the reach you want, use analytics. This way you will know how many people visit the page daily, how they are and what they are looking for when visiting your website.
Use Google Analytics to find out the exact click rates and time spent on the page. In addition, you can identify things like their tastes and age range.
Also, you'll see the keywords people used to get to your page and how they rank against competing websites.
Restaurant website with design adapted to mobile phones
Every day, people surf more on mobile devices, telephones and tablets than on desktop or laptop computers.
Their speed and availability allows people to use them to search for information, visit their networks, check their emails and many things that used to be done only on a computer.
This is why it is important that the website is adapted to this type of resolution.
If your website has a responsive design (adapted to mobile devices), you will attract the person and get ahead of the competition that does not have it. In addition, you will get Google's approval when positioning your website.
What if someone wants to call you?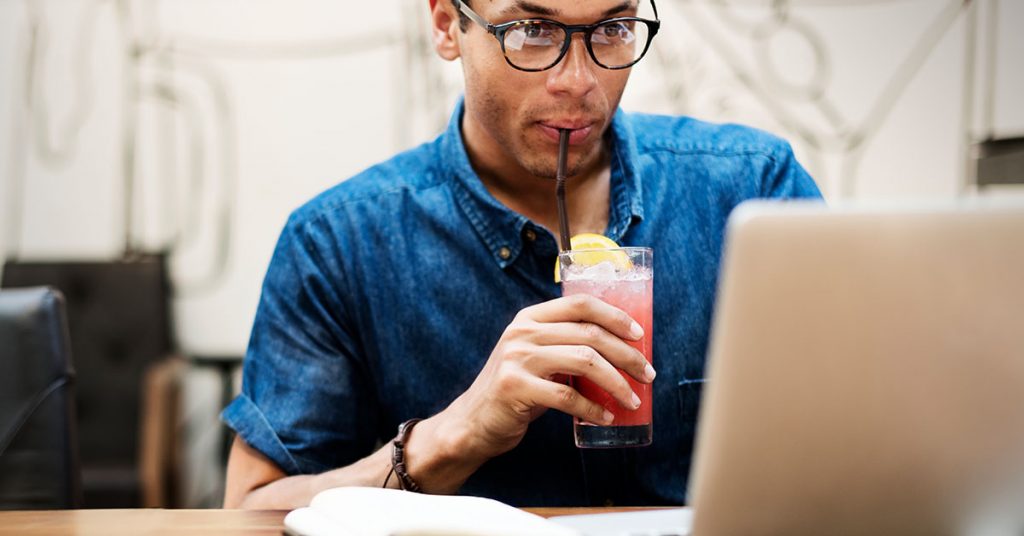 As you know, the objective of the website is to make your business known and to attract new customers. Your site should have your address, opening and closing hours, and contact information.
When you refer to contact information you are talking about the phone numbers of the shop, the email and a link to some social network.
The best places to put the phone number are the header and footer. In addition, you may have a link for the person to click and call your number directly.
Build your customer list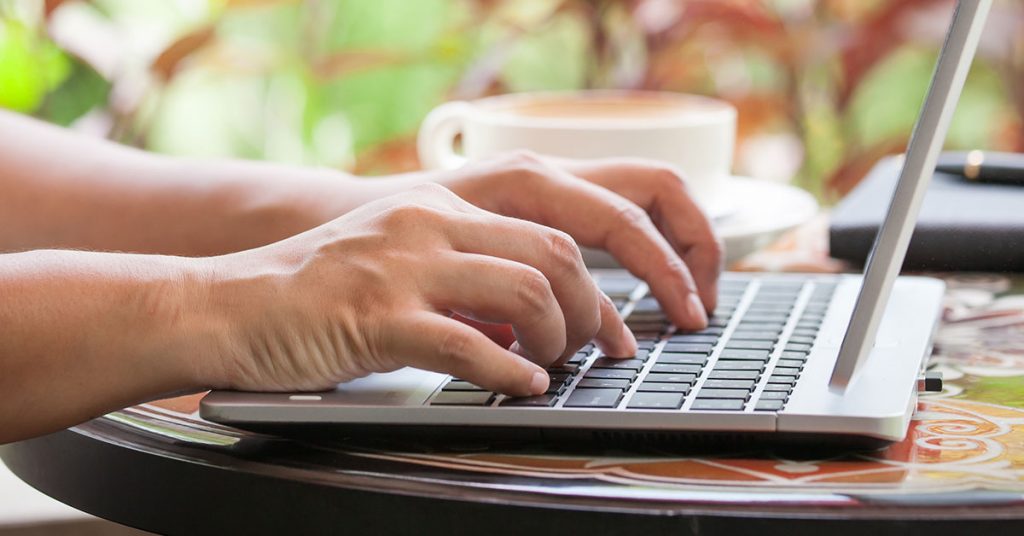 An important marketing strategy is to include customers in an email list, built according to current legislation.
With this list you will be able to develop email marketing actions.
You will have the opportunity to send newsletters and to publicize past or future events in your restaurant. You will also be able to consult their opinion on certain subjects.
To make the mailing lists you can use tools like MailChimp, which is free until you affiliate 2,000 subscribers.
In order for people to subscribe to the newsletters you send, offer coupons and offers. No customer can refuse a good discount.
Failures you must avoid at all costs in your restaurant website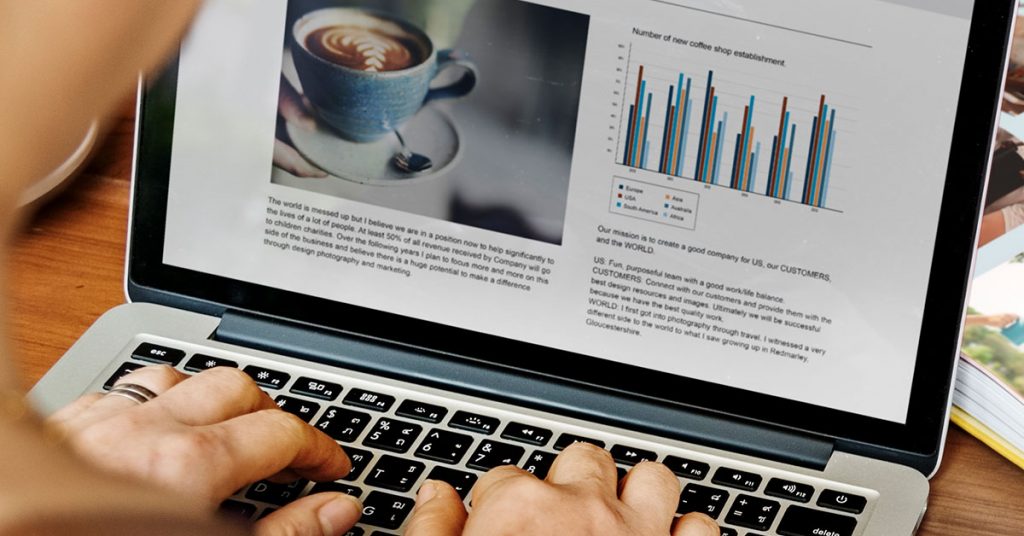 Having an excellent restaurant website is as important as the quality of the dishes served in your business.
Thanks to it, people will know the most relevant information about a restaurant without the commitment of approaching the premises and asking in person or facing a menu that is distant to their tastes.
It is important that you know the most common failures that restaurant websites present and detect them on your Internet site in order to improve them later on.
Remember that your page must reflect the excellence of the service you offer in the establishment.
Failure 1 – No copywriting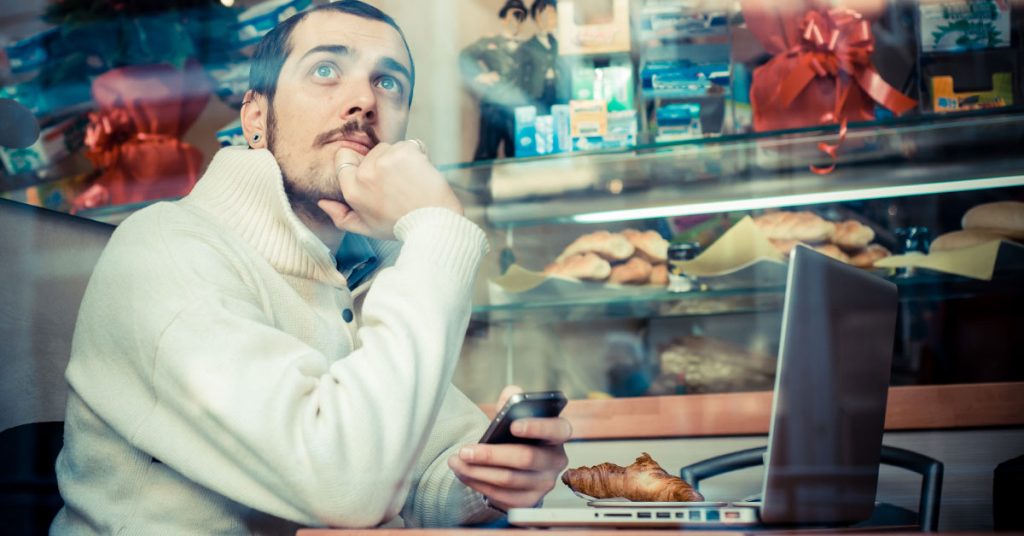 Managing a restaurant and a website are time-consuming activities that require a great deal of dedication.
Writing the information that forms part of the content of your page needs research so that it is not vague and does not capture the public, which is one of its objectives.
For copywriting management, the ideal is to hire professionals who know the most effective ways and trends of persuasive writing.
This is an investment that you will recover over time, since with texts that attract the public's attention, you will attract new clients.
Pitfall 2 – Photos that don't show what you're selling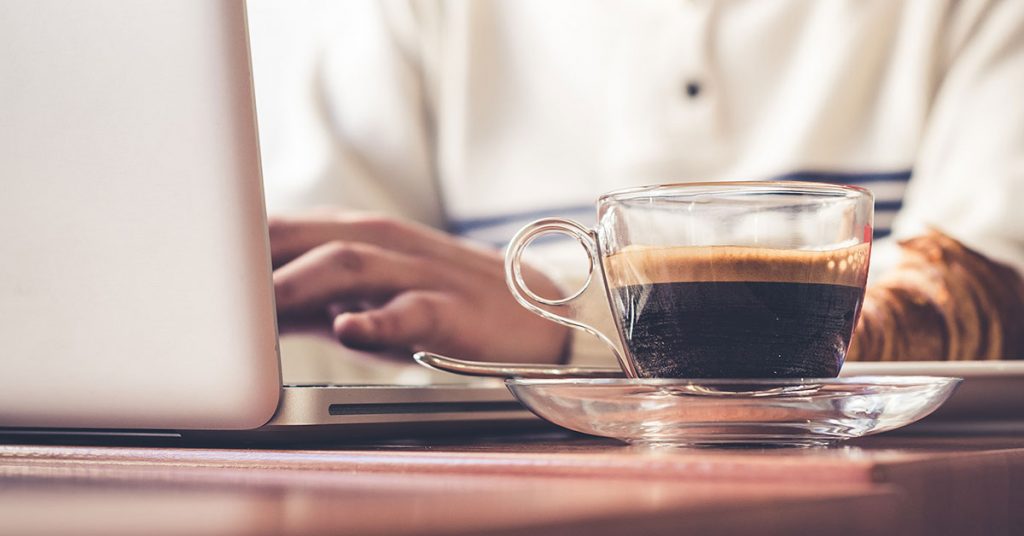 People eat with their eyes, so if you upload low resolution photos of the dishes or photo services on the Internet your restaurant loses credibility.
Photos are essential to arouse people's interest in visiting the business.
Make them fall in love, make them feel like trying your dishes. Otherwise, they'll keep looking for an option that makes them want to taste a delicious dish.
Judgment 3 – Forget about the privacy policy
Users are concerned about the security of their data when surfing the Internet.
It is important that your restaurant respects the current legislation, privacy policy and cookies because if people enter your page and do not observe it, they leave as quickly as they entered.
But you won't just wake up your diner's alarms, you'll be ignored by Google and could receive costly fines from the authorities.
Pitfall 4 – The experience of selling a product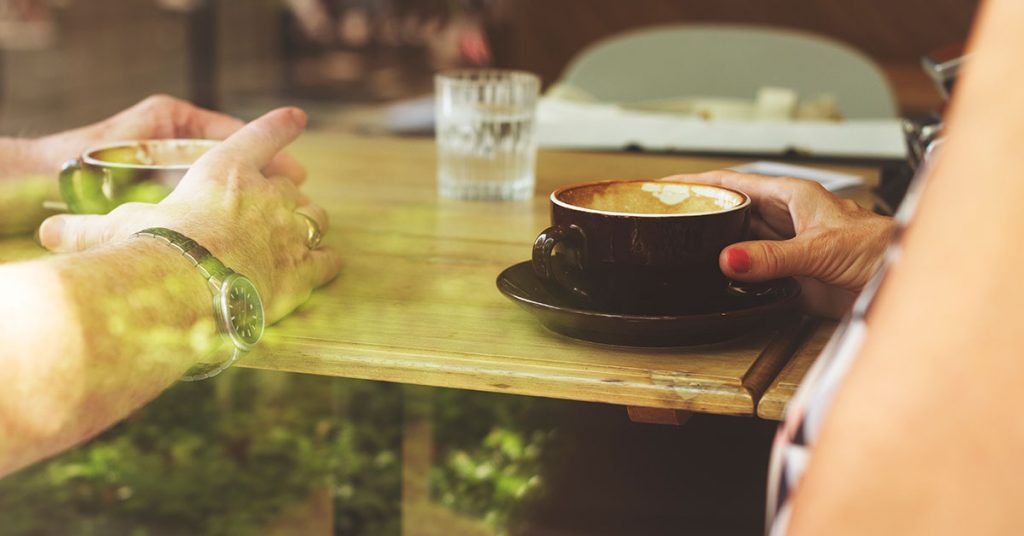 More than selling a product, it is important to sell people an experience.
Not only must you offer exquisite dishes and drinks, but the restaurant must also have a story that motivates people to visit it.
Telling a story gives more weight to the service and improves the branding of the business.
Pitfall 5 – SEO exists, take it into account in your restaurant website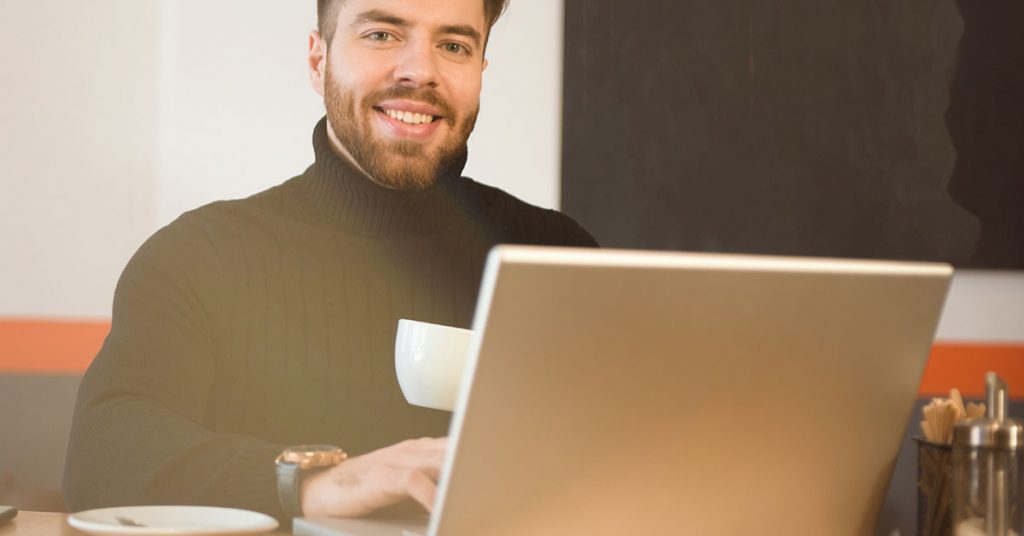 It is important to optimize your web pages so that you have visibility in search engines, especially Google.
It usually happens that people hire a professional to develop the website, but they do not take care of optimizing it or they do it badly.
If your website is not optimized, Google will not show it among the first search results and fewer people will visit your website in search of information.
Elements for a first-class image both on and off the web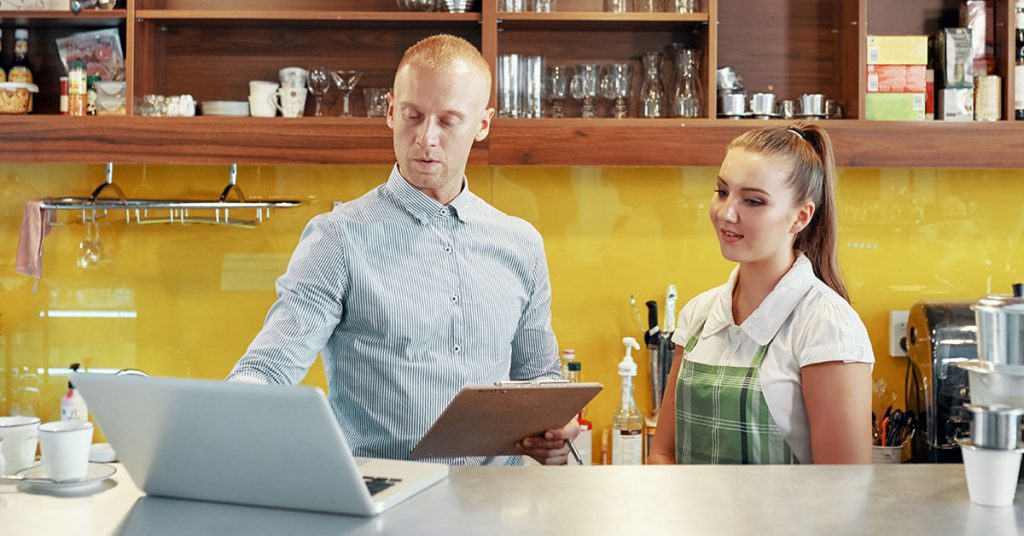 Your restaurant's website will convince people to visit the place and taste the dishes you offer
However, you must provide them with the quality service they expect from your business and what is more ideal than doing it with the best kitchen utensils.
At Monouso's virtual store, you can get the kitchen tools for your restaurant, to serve delicious dishes and refreshing drinks.
The biodegradable dishes we offer you in different sizes and colors are a sustainable and economical option. Dishes with an elegant design, which can be used to serve daily orders or for special events.
You also get biodegradable trays to present menu items with a touch of sophistication.
In our online store you get trays of different sizes and colors, but with the same commitment to the environment.
There is nothing better than finishing an exquisite service than having a delicious cup of hot coffee.
At Monouso we also care about enjoying a good hot coffee. That's why we offer you our biodegradable cups, made of sugar cane, waterproof and resistant up to 85º C.
If you have a celebration at your restaurant or a customer wants to taste a good wine during his stay we have the PLA biodegradable glasses. They are made of ecological material, resistant and with an identical finish to glass.
In addition to these products, we invite you to discover the different options we have so that you can have the best quality in your business, at the lowest cost.