How to run a restaurant's social media successfully
A restaurant's social media is a great opportunity for business growth, increasing the flow of customers and profits.
With a good social media presence and management, more people will get to know what your restaurant has to offer and will be encouraged to visit it.
But it is a field that requires care; one false step can unleash an unprecedented communication crisis in your business
Yes, social networks for restaurants – as for any business – are volatile. So how do you manage them successfully?
Apply the tips we give you to manage restaurant social networks successfully and start noticing growth in a short time.
Social networks are an important tool for applying marketing strategies that allow your business to reach new customers.
To achieve the objective of the strategies that are proposed for the social networks of a restaurant, it is important to take the best practices that have been proven in various sectors over time.
Company profile
When creating a restaurant's social media account, ideally it should be a company profile.
With a company profile you have access to important data.
Among the most important: the most specific statistics of your account, where you can know your audience, interaction levels, reach of your publications, among other interesting data.
Organise a monthly content calendar
It is necessary to organise a monthly content calendar. It is the easiest way to know what and how many times a day you should publish on a restaurant's social networks.
In this agenda you can also add details that form part of the design of the posts to be published and the social networks to which they will be destined.
Upload good quality photos
Take care of the social media image of a restaurant, as well as every detail of its composition.
A photo that is out of focus or in which the elements of the dishes are not visible will hardly capture the attention of the followers.
Here it is worth remembering that popular saying: We eat with our eyes.
Establish what you are looking for with restaurant content
Before starting to publish content on a restaurant's social networks, you have to sit down and establish what objectives you are looking for with them.
For example, your objectives may include gaining followers or reaching a wider audience so that they become potential customers of the restaurant.
The content must be adapted to your target audience. Talk about their interests and you will have the winning formula playing in your favour.
Use advertising
Every day, the organic reach of social networks is being limited, giving more weight to companies that pay for advertising campaigns.
Invest in advertising on each of the restaurant's social networks and you will get better results.
Without having to pay hundreds of euros in advertising, you will see how your restaurant will become known among people interested in businesses like yours.
Accessible contact information
Customers are always looking to have their contact information in an accessible place, without having to search through posts.
Put contact details in the bio of each of a restaurant's social media accounts and make sure it is complete.
Among the details you can add to the contact information are phone number, website, email, address, opening hours and menu.
Continuous attention
A restaurant's social networks should be a means of continuous customer service.
That is to say, the attention should be 24 hours a day, every day of the year, to answer any questions or suggestions made by users and even allow people to make last minute reservations.
Can't offer 24-hour attention on social networks? Then make sure it is, at least, during the time your business is open.
By not answering followers' messages, they are likely to lose interest in your restaurant and a potential customer will be lost.
Eye-catching and interesting posts for followers
The content of the posts to be published should be eye-catching, in line with the type of restaurant you are promoting and of interest to your followers
Don't forget to check your competition.
It is a good practice to know what is working for them, what strategy they are applying in their management and thus take this knowledge into account for your next campaigns.
Keep an eye on results and campaigns
At the end of the advertising campaign – or at least every month – it is important to review and analyse the statistics of a restaurant's social networks.
The statistics will give you relevant data.
Thanks to them you will know if the objectives of the marketing strategies were achieved or if you have to make any changes in the route.
Improve your restaurant's Facebook with this key
Facebook is one of the social networks with the most followers in the world . There are so many that it could be one of the most populated countries in the world.
In addition, this platform has several tools that make it easy to study the results of a restaurant's social media strategies.
For example, you can look at your competitors ' statistics contrasted with your own with Facebook Analytics . This tool allows you to see what the differences are between the two strategies and whether you should improve or maintain the one you are using.
Facebook also allows users to leave comments or ratings about the restaurant's service, so followers will have different opinions that motivate them to visit your business.
As for advertising campaigns, Facebook Ads will be your ally to plan and publish the campaigns you have developed for a restaurant's social networks.
Got Instagram? Improve it with these tips
Your restaurant – yes or yes – must have an Instagram account, since in recent years it has been among the most used accounts around theworld.
Instagram users are looking for content that appeals to them and is in line with their interests, so this should be part of a restaurant's social media strategy.
Make posts two or more times a day, in which you can include photos or videos with the processes that are carried out in the kitchen, to capture people's attention more easily.
In the description or caption of each publication you should write a short message, but one that captivates followers. Also, complement it with hashtags related to the content.
Instagram also has some tools such as Stories, IGTV or live videos, in which you can create a closeness with your followers by showing how some of the options on the menu are cooked or plated.
Finally, Instagram allows you to share photos or stories in which customers have mentioned you. By sharing them, customers will know that you are aware of them at all times.
If TripAdvisor gives you a headache, read this
Of course, TripAdvisor can't be left out of a restaurant's social media.
As one of the main social networks for restaurant reviews, gastronomic businesses and everything related to the hospitality industry, it is important to have a presence and a good management of the profile.
Have complete and always updated information. Contact number, menu, opening hours or website, should not be missing.
Respond assertively to any review, criticism or suggestion from your customers. On the other hand, avoid posting fake reviews so that TripAdvisor does not suspend your account.
Beyond these tips, the best thing you can do to make your TripAdvisor account the best it can be is to offer quality service and a five-star rating.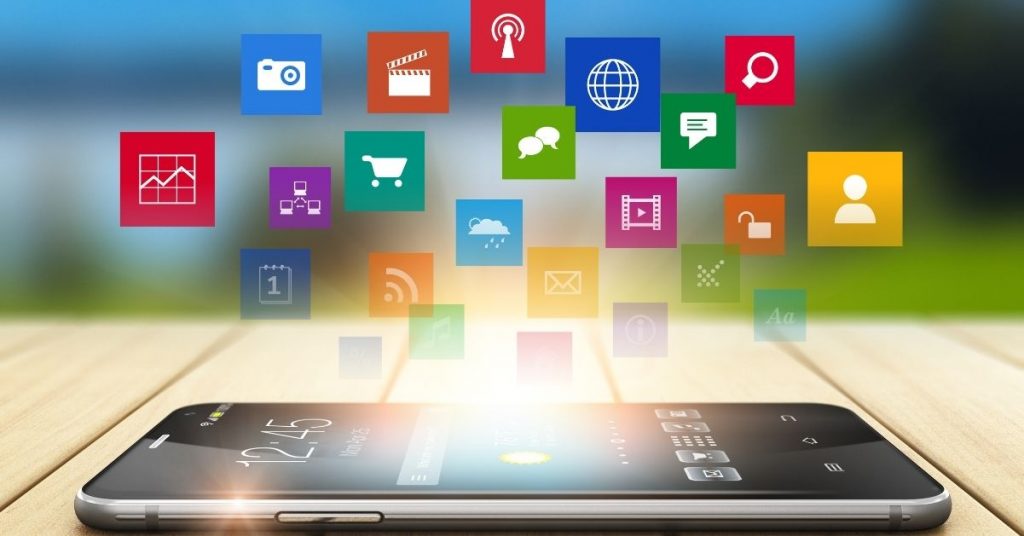 Social media content for a restaurant needs to capture the attention of the follower, motivate them to visit your restaurant or order a delivery.
If the content you post is different from the competition, in terms of quality and imagination, you will immediately engage people who are looking for innovative restaurants like yours.
Introduce yourself to your audience
Show the qualities and history of your restaurant, so that people become loyal to your business concept.
Publish images of the establishment, giving more attention to the kitchen and the reception
You can also post photos of the restaurant's staff and the areas in which they excel.
The customer is the hero of the story
The customer should always stand out in a restaurant's social networks, so be aware of any opinions or photos in which you are mentioned.
Answer any questions customers have in the comments, respond to their reviews and republish any photos or stories in which you have been mentioned.
Options you offer
Publicising a restaurant's menu through social media allows customers to see what kind of food you offer.
In addition to providing menu options, post pictures of the dishes so that customers know what each dish is about and your allergen information.
Make sure to differentiate vegetarianoptions from vegan and meat options.
Publicise your offers and don't forget promotions
The content of a restaurant's social networks should include offers or promotions of the day, week or month.
A restaurant's social networks are a good way to publicise offers for the restaurant's frequent customers. Loyalty!
Do you love the environment? Show it!
Caring for the environment is an issue that people have been taking seriously for many years. If your restaurant is doing environmental work, it is good to let people know about it.
Show that you use packaging and catering products that are biodegradable or do not have a negative impact on the environment, such as increasing pollution.
Be a social media ambassador for recycling within the hospitality community and support organisations focused on reversing climate change.
Get the attention of groups
Use the restaurant's social media to promote group celebrations such as birthdays, weddings or business meetings.
In each case, show the type of menu that has been designed for the different occasions, indicating that changes can be made depending on the reservation.
Videos? Here are some powerful ideas
Restaurant videos should reflect the atmosphere inside your business
Post videos of the restaurant's daily routine: special celebrations – with the permission of the people who organised it – menu plating and part of the cooking process are good ideas.
If you want to make your followers laugh for a moment, you can also add fake outtakes from the video that was shot.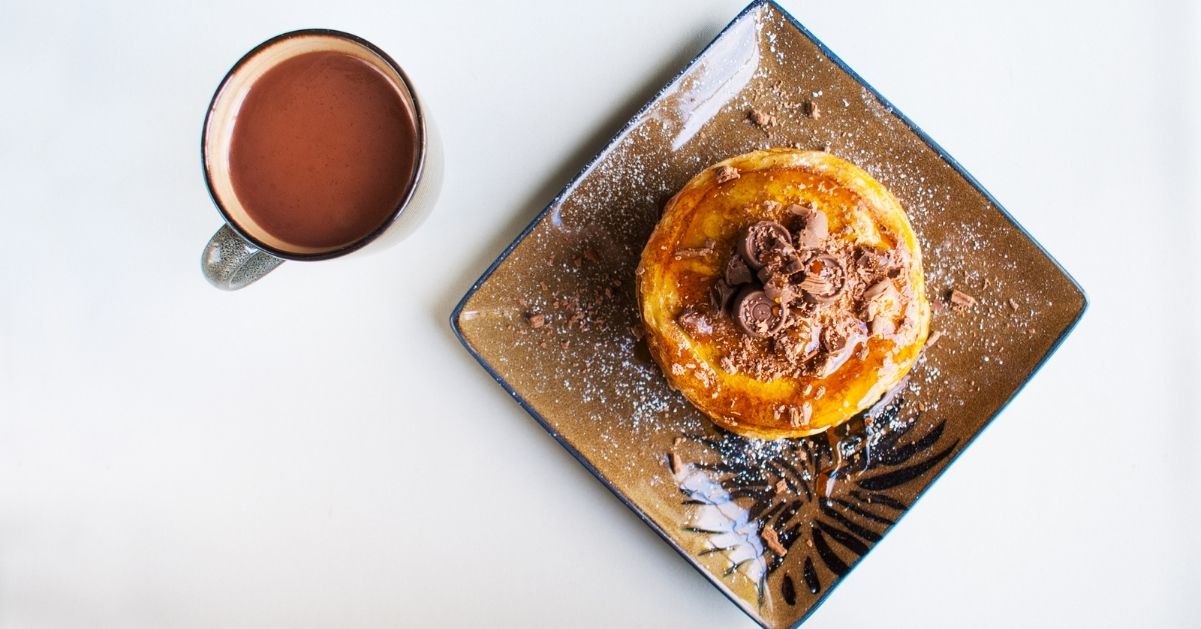 To take photos and videos of the dishes on the menu, it is important that the tableware is of high quality and highlights every detail of the food.
At Monouso, our online shop, we have the most eye-catching plates, trays and other dishes to make your social media photos the best.
Each of these products are manufactured with different materials, with the idea of offering you quality, excellent prices and an image according to your decoration
Do you have to buy, but don't want to go out? No problem, we can send your purchase to the address you require. For orders over 59 € the delivery is free of charge.