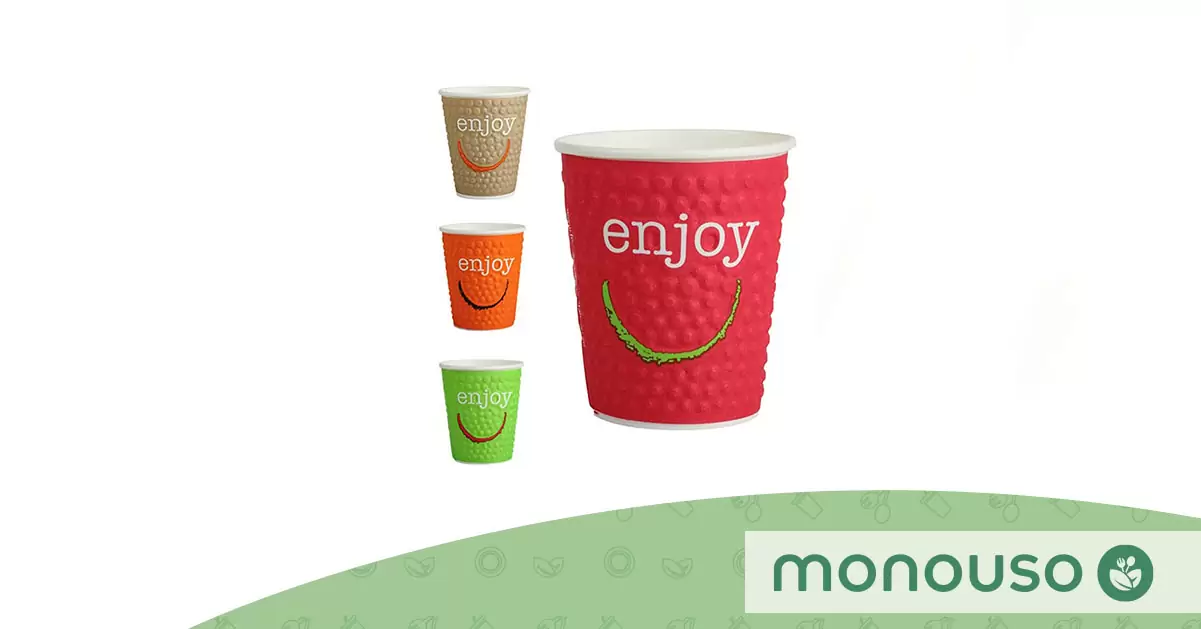 Glasses with a rolled rim are gaining more popularity in the hospitality industry every day. This is thanks to the multiple advantages they offer, among which we highlight comfort, attractiveness and safety to avoid liquid spills.
We invite you to learn more about these containers:
What is a rolled rim and in which products can it be found?
It is a variant present in the upper end or spout of many glasses. It is a padded rim that makes it easier for the diner to swallow the liquid in the glass.
Note that these rolled rims have become popular in recent years in the container marketing industry. This is because not only does it make it more comfortable to swallow a drink, but it also improves the overall aesthetics of the container.
The rolled rim can be found on different types of containers intended for contact with beverages. That means that it is common to find it in both hot and cold beverage containers as it is suitable for both conditions.
In addition, we can find the rolled rim glasses in different presentations. That means that you can find them in various sizes, colors and manufacturing materials, where the most prominent ones are the rolled rim cups made with sustainable materials.
These are the most popular in stores like Monouso, thanks to the fact that they guarantee great resistance. So much so that you can use them to hold both hot and cold drinks and thus offer the highest quality to the diner.
Advantages of the rolled rim on glasses
There are several reasons why you should opt for glasses with a rolled rim:
It is a more comfortable rim for drinking hot and cold beverages, thus improving the customer's drinking experience.
Its attractiveness far exceeds that offered by traditional rimmed glasses.
They prevent the spillage of beverages so common in children and elderly diners, which is an undeniable plus.
Containers with rolled rims are inexpensive, so you will win without the need to invest more money than expected.
Find out much more in our Catering & Hospitality Dictionary.
Frequently asked questions
What is the rolled rim on glasses?
This is a unique design on the rim of the cups in a cushioned shape. It has been well received in the food industry because customers are more comfortable drinking their favourite beverages from containers with this type of rim.
What is the rolled edge used for?
The rolled rim serves to facilitate the consumption of hot and cold beverages, preventing spillage and ensuring that it is more convenient for the diner. In addition, the unique design makes the containers eye-catching.