Sauces, better in separate cups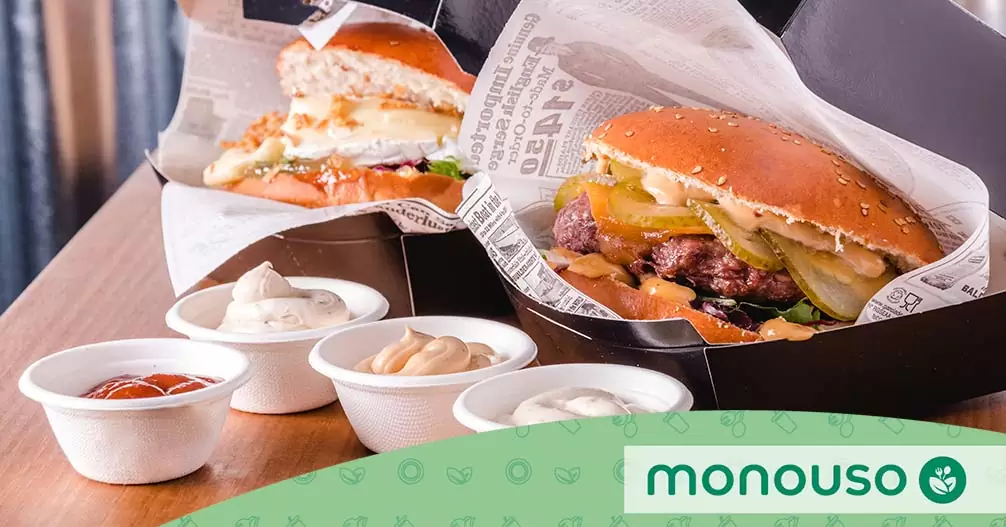 The success of a good food delivery service is based on the excellence of the food you prepare. But it doesn't end there. If you have dishes that are appealing for their flavour and originality, you can be sure that the orders won't take long to arrive… Unless, of course, you neglect the packaging in which you make the deliveries.
For many catering professionals, the question of the packaging in which delivery or take away orders are transported is secondary, and nothing could be further from the truth.
The importance of a good choice of delivery packaging
When you prepare a dish to be served at your premises, the food does not lose any properties from the time it is plated in the kitchen until it is served at the table. At most it loses heat if there is a delay in delivery.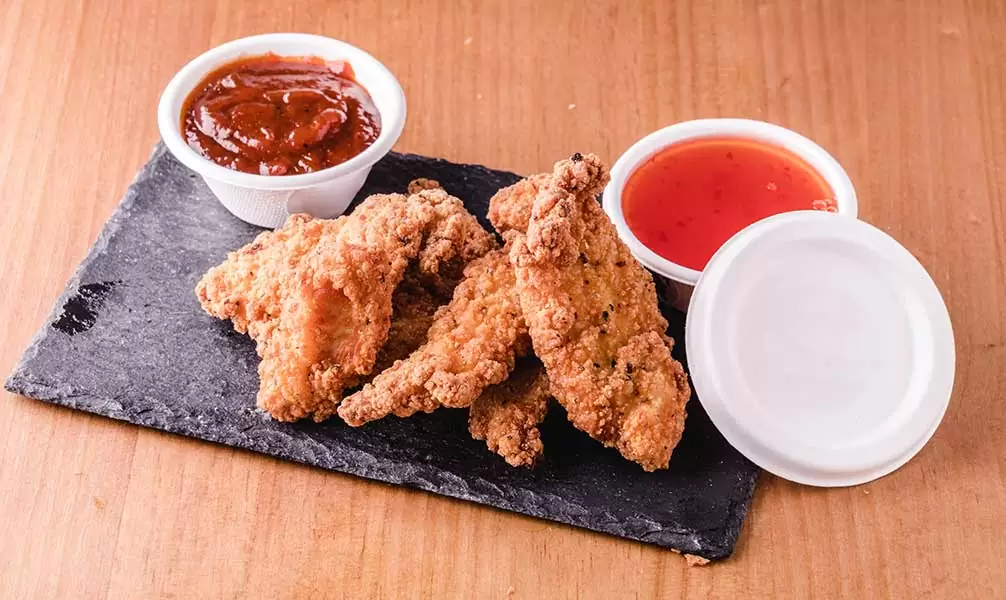 The same is not true for delivery service where it is crucial to have a suitable packaging medium for each type of food you want to deliver to your hungry diners. Why? It's simple:
if you send a burger in a container that creates condensation, your bun will lose its crispness and the other elements may lose freshness
if it doesn't keep the heat in, the food will arrive frozen,
if it doesn't have a safety lock, the burger can open and fall apart…
And so on, a lot of other problems that can be avoided by choosing good take away containers on every occasion.
In this post we want to look at sauce cups. Their use is widespread in Asian cuisine establishments (where soy and sweet and sour sauce are inseparable complements to many of their dishes), as you will know if this is your case, but not so much in other types of business. And this is a mistake. Let's take a look at the advantages of these small containers to improve the quality of your home delivery.
Are you one of those who send their sauces separately?
This is an open debate in many professional kitchens. In dishes where sauces are usually poured over the food, many people wonder whether they should be offered separately in delivery. And in truth, it is a very reasonable doubt that you yourself may have raised with your team in the kitchen of your restaurant.
In hospitality there are rarely second chances. If a customer is not satisfied with their first order, they are unlikely to try their luck again. The same applies to the restaurant: if a first visit does not meet the diner's expectations, he or she is a lost customer for the future.
Hence the importance of attention to detail in delivery. If we take into account that 20% of the population orders food online on a regular basis every week and that there is so much active competition, it is easier to understand.
Advantages of offering your sauces separately
There is no doubt that from the beginning of this article we have been in favour of offering sauces separately. Just look at the title. However, this is not an issue that we have decided on lightly and we do not want to convince you without giving you a strong argument.
Let's take a look at the advantages of sending your sauces separately.
It respects the texture of the food during transport.
The liquid texture of sauces tends to break down the crunchiness of the food and soften it over time. For this reason, it is a good idea to ship sauces separately, especially if we are dealing with fried or breaded food.
Think of a dish as well known as bravas: they are nothing without brava and mayonnaise sauces (or the variants you have chosen: ketchup, aioli, etc.). If you prepare the container full of hot, crispy potatoes and start pouring the sauces on top, by the time it reaches your diner's hands its properties will have changed.
Personalise the amount of sauce
If you let your diners have their own sauces, they can customise the amount of sauce they use on their food – no more customers who crave a little more sauce than they ordered (and no more complaining that there was too much).
Allows you to reheat dishes that would have had mayonnaise on them
By putting the mayonnaise on the side, you allow the customer to warm up their food in the microwave if it's not at the right temperature (or if they've ordered it to be eaten later).
Differentiate yourself from the competition
Offering your sauces separately can differentiate you from your competitors who do not. You will attract all those who love to personalise their dishes: there is always someone in a group who doesn't like spicy food, who doesn't like a sauce, etc.
Put an end to food intolerance or allergy problems.
If each diner serves their own sauce, those who suffer from any food intolerance or allergy derived from sauces (presence in their composition of any of the most common food allergens: eggs, milk, peanuts, soya, sesame, etc.), can consume the food without any risk.
Tins to ship your sauces safely
A terrible mistake is to send sauces separately and to do so in cups that are not suitable for this purpose. We have compiled a list of the most common mistakes to help guide you on what not to do:
Leaky material: choose a leak-proof material to prevent the sauces from dripping and spoiling the whole order (not only because of the stains, but also because the customer would have run out of sauce).
Grease-absorbent packaging: it must be strong enough not to soften on contact with the sauces and remain rigid during use. Otherwise, it could give the appearance that the pot and sauce are melting together.
No lids: if you think a makeshift lid made of aluminium foil will hold up to the journey, you may end up worse off than in the example of a leak-proof material.
Lids that don't fit: It is just as absurd to create a lid that doesn't seal precisely (improvisation with cling film or aluminium), as it is to choose a jar and lid that don't fit and may leak.
If you are looking for the best sauce pots for your delivery service or even to bring an extra portion of sauce to the table to please your customers, Monouso has the most hygienic and safest models.
Best gravy boats for delivery:
Kraft coloured cardboard cups have a PE lamination that makes them compatible with sauces and liquids. Perfect for cold or warm sauces.
Transparent trays made of corn starch, a 100% vegetable material. They are strong and durable and keep cold sauces in perfect condition until consumption. They are not suitable for microwaves.
At Monouso you can find matching lids perfect for these tubs (ask our customer service if you have any doubts).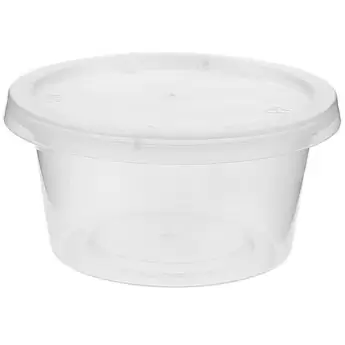 These plastic sauce pots with lids, made of polypropylene, are among the most commonly used. Perfect for transporting salad dressings or sauces such as soy sauce, ketchup, mayonnaise, etc.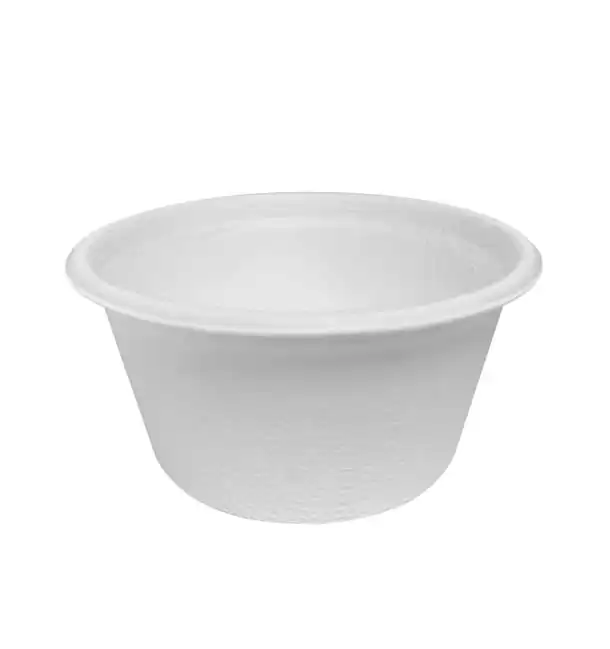 Organic sugar cane tubs are ideal for a sustainable table setting. In white or natural colours, they come in different sizes and capacities so that you can use them for sauces, soups or creams.
If you want to improve the quality of your delivery, we recommend that you choose to send your sauces separately in one of the optimal containers for this purpose. Your customers will appreciate it and preparing these disposable sauce cups is a task that you can do at the lowest moments of the service, so it's a task that won't take up too much of your time.
Author