If they ask you for a smoothie, do you know what they're talking about?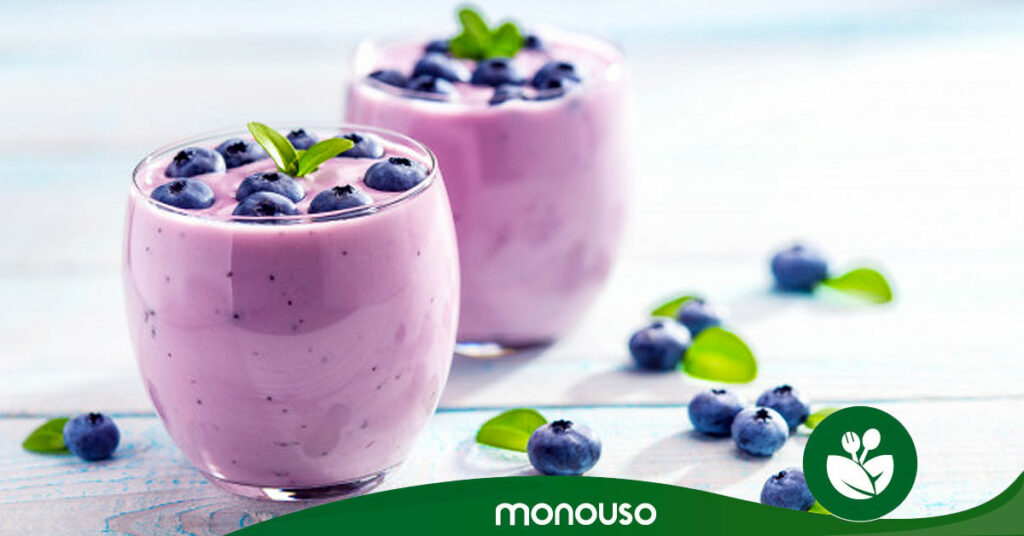 The arrival of smoothies in the vocabulary of our consumers, both regular and new, makes us understand the importance of keeping up to date with trends in everything related to the restaurant sector.
Although the term is used much more recently, smoothies were invented in the United States, in the city of California, during the 1930s. The rest is history.
A smoothie is a shake, thick and very creamy, which is made from all kinds of fruit.
Smoothies are usually mixed with ice, ice cream or dairy products to give them their characteristic consistency and texture, but they will never be linked with alcohol.
In addition to the taste and nutritional value, smoothies are a product that attracts attention because of their combination of flavors.
Why do they call my smoothie a smoothie?
Although they tend to get confused, especially because of the ingredients used in both types of drinks, it is necessary to emphasize that a smoothie is not a juice shake as we know it.
A smoothie is a fruit preparation with a texture and creaminess very different from the light liquid of the fruit shake.
Another point that sets them apart is the union, in the same shake, of such unusual elements as ice cream and fruit with vegetables.
Juice, on the other hand, is the liquid extracted from a fruit or vegetable by means of a squeezer. On the other hand, the shake or blend is the extraction of that liquid through the use of a blender.
Then, at the moment of ordering a smoothie, be prepared to receive a cold shock in your head and a burst of flavor in your mouth.
Benefits of a smoothie for your health
Smoothies take centre stage on many tables around the world not only because of the taste and the bright colours, but also because they are very beneficial to health.
For example, if you prepare your smoothie with green seasonal fruits, cut recently to the realization, you will have a drink rich in fiber, minerals and vitamins.
The high fruit content of these drinks makes them ideal to improve and regulate the intestinal transit, becoming a 100% natural laxative.
Unlike juices, because they contain the body of the fruit, you get a good amount of fiber and nutrients from the fruit you like best.
The smoothies are full of so-called phyto-nutrients, so they are an excellent antioxidant. Eating them will help strengthen your immune system, your skin and your vision.
Another aspect to highlight is the amount of energy they provide to our body. Because of this characteristic, smoothies are perfect to drink at breakfast, which will give you a necessary boost to start the day with energy.
Homemade smoothies
Although the appearance makes you think they are a difficult drink to make, in reality the technique is quite simple and after a few preparations you will have the necessary skills to master these natural shakes.
To help you master the technique more quickly, here are some tips and tricks for making the best smoothies in your community:
When preparing a smoothie with sour fruits, replace milk with yogurt. The acidity of fruits such as lemon, orange or tangerine will cut the milk and you will get an unwanted drink.
Dare to experiment with the flavors that nature offers us. Try fruits and vegetables, such as spinach or cucumber, for healthy and very refreshing juices.
Fruits like strawberries, peaches, apples or bananas go very well with dairy, but if you want to take it to another level, join them with ice cream.
Adjust the sugar level of your smoothies. Use fruits in season and at their exact point of ripeness. The natural sweetness of the fruit will allow you to decrease the use of common sugar.
In the smoothie the flavor is necessary, but a good presentation invites consumption. You can do it vintage style using recycled containers or in tall glasses, like those used to serve meringues.
Don't want to use cow's milk? You have many options: soy or almond milk, we have even seen them with oat milk.
Smoothie recipes to get you started today
What are you waiting for? Plug in the blender, cut the fruit, find the ice and get ready to make these delicious smoothies. After you taste their acceptance, include them in your menu and offer them to your customers.
Cherries and yogurt, what can go wrong?
Cherries and yogurt are a perfect mix to create an incredible smoothie.
For this preparation you need:
400 g of cherries.
200 g of apple.
400 ml of milk of your preference.
200 ml of natural yogurt.
Sugar.
Wash and chop up all the fruit. Extract the seeds from the apples and the stone from the cherries.
Fill the blender with the fruits and yogurt and, little by little, add the milk until you get the desired consistency, a perfect thickness that is neither unpleasant to the eye nor difficult to drink.
Then add sugar to taste, the less the better.
If you feel that the drink has lost a little consistency, after adding the sugar you can add ice and blend again so that it takes up the expected thickness again.
Serve it in a thick glass and decorate it with chopped cherries.
Tropical Kiwi + Banana Smoothie
If you want to offer your customers a smoothie full of flavor and energy, this is the perfect candidate.
Ingredients:
Two ripe bananas.
Six kiwis.
400 ml of orange juice.
250 g of natural yogurt.
Sugar.
Peel the bananas and wash the strawberries. Both ingredients, we'll cut them into medium pieces. Remember that the smoothie admits that there are pieces of fruit left.
Blend in the blender with the yogurt and add the orange juice. It should be thick. Adjust the flavor with the amount of sugar you want, but remember that they should not be too sweet or it will be unpleasant for your client.
This juice oxidizes quickly and you will lose the beautiful color you get when it is just liquefied. Then, prepare it immediately and serve it with a decoration of chopped kiwis as topping.
Ice cream and strawberry
To finish, we bring you a delicious and very appreciated preparation.
During the preparation of this smoothie you will use:
100 g of ripe strawberries.
2 ripe bananas.
200 g of butter or cream ice cream.
200 ml of milk of your choice.
Sugar.
Place the fruits in the blender along with the ice cream and some milk. Turn on the blender and continue adding until you reach the texture you want.
Add a little sugar. Serve in thick glasses and garnish with half a strawberry.
If you do not have ice cream you can substitute it with ice. When mixed with milk you will get a similar texture.
Special glasses for smoothies
As we told you before, in smoothies, presentation is essential to achieve the desired effect on your customers. Therefore, you must serve your smoothies in special glasses, with the unique personality that your preparation deserves.
If you want to give a special touch to your smoothies, we invite you to visit our Monouso online shop.
Among the products you find in the plastic cups section, there are several models and sizes of PET Plastic Cups with Lids, especially for serving this type of beverage.
In addition, to offer the greatest convenience to your customers or guests, you can visit our drinking straws section, where you can find the best flexible, straight, plastic, paper and even biodegradable cornstarch straws.