Social WiFi: Just what a restaurant needs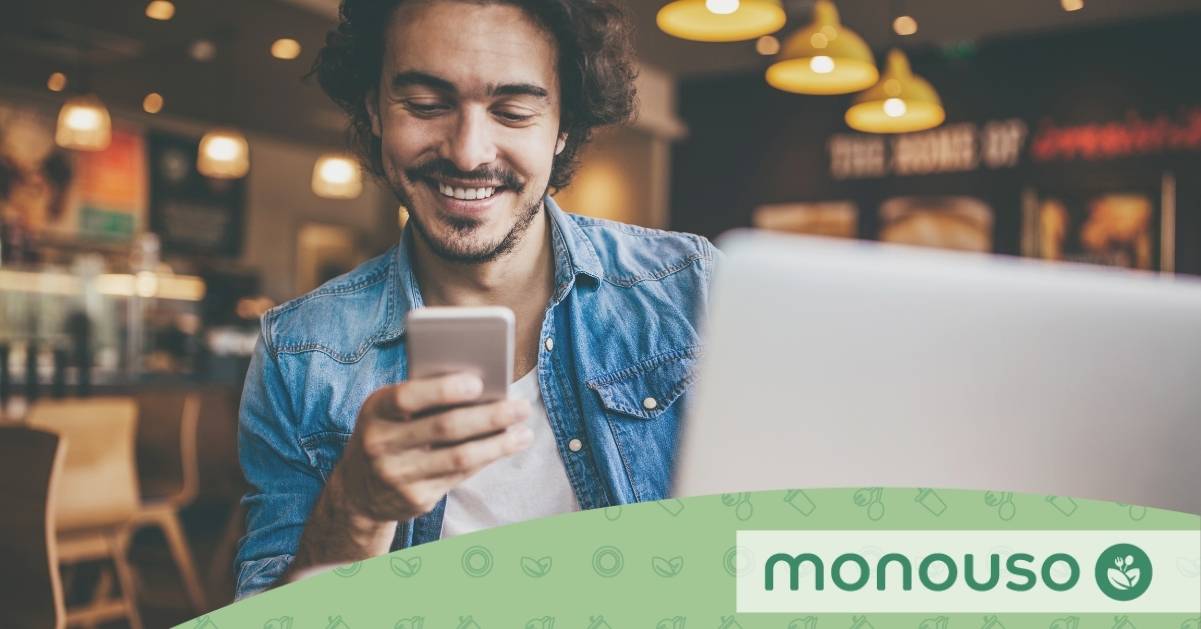 Social WiFi is a service that guarantees multiple advantages to restaurants. By simply providing a password, you win your customer's heart forever.
Beyond providing Internet access to your customers, allowing them to stay connected during the evening, the use of WiFi by customers represents a marketing tool for your restaurant.
We explain the advantages of this service, which guarantees you in the restaurant and the means by which you can implement proximity marketing actions.
What is Social WiFi?
Social WiFi is a service offered in gastronomic businesses.
They work by offering a small exchange between your business and your customers: you guarantee them access to a wireless Internet network in exchange for a positive review indicating that they are eating at your business
Another option is to have them log in inside the establishment.
To do this, you will ask your diner to connect to the Social WiFi through an app where you will ask him for his social media profile. Then, you interact with him and promote a conversation.
How to build customer loyalty with Social WiFi
The use of Social WiFi in your restaurant generates benefits that will help you with the positioning of the business, making a clear difference with respect to your competition.
Through this service, customers begin to become loyal to the restaurant and visit it more frequently
If many people visit your location regularly, they are sure to invite friends and family,increasing sales and gaining new customers.
Place customers around you
In case your Social WiFi is free, it will be easier to send messages to people who connect to your business network.
The messages you send via WiFi should have valuable information such as daily specials, hours of operation or promotions.
This way, you will capture their attention easily and they will be encouraged to enter the restaurant near them.
Through Social WiFi you can send notifications to customers to rate -at the end of the evening- the attention received by your staff.
If customers connected to the establishment's WiFi, send them a notification so they can give their opinion or assign a score to your service.
The best time for this is while they are waiting for the bill, they will be satisfied and ready to give you a good rating.
Boost your email marketing
This is one of the best advantages of Social WiFi.
The emails of every customer that connects to Social WiFi will be registered in your business database. Therefore, you will have a way to communicate in the future.
Think of an email marketing strategy and put it into action. You have your customers' emails!
Send them newsletters with interesting information such as offers, promotions of the week, a new dish, the menu of the week and some other news.
First class experience
Another advantage of Social WiFi is to offer a customized experience, according to the needs of each customer.
By having access to their social networks, it is easy for the restaurant to know if they are celebrating a special occasion, if it is their first time at the establishment or any other reason for their visit.
When the restaurant knows this, they can offer some promotion for being a new customer, give a free dessert if it is a birthday or anniversary.
Whatever your strategy is when you know this information, surprise your customers. Those kinds of details will not expect them and they will recommend your restaurant to their acquaintances.
Boost your sales
With the use of Social WiFi, you can also help customers learn more about your menu options or – even – make it virtual.
Another idea to boost sales is to place orders through mobile devices. That way, the information appears immediately in the kitchen system to start its preparation.
The use of Social WiFi promises a faster service in terms of taking the order and dispatching the dishes, so customers will have your restaurant among the best and their visits will be frequent.
Improve your proximity marketing
Proximity marketing is an incredible strategy for restaurants.
It consists of creating marketing strategies, involving the use of technology and customer location.
These strategies are implemented with the objective of communicating with your customers, but not at all times, only when they are near your establishment.
In addition to Social WiFi, there are other technologies that you can use to support proximity marketing, we discuss them below.
Bluetooth
Although it is a good way to connect, it has a major drawback: the use of Bluetooth is only functional if customers have it turned on, which is a major impediment to proximity marketing.
When it is on, you can observe the devices to which you can send segmented information about your business.
NFC
Near Field Communication or NFC is another proximity technology used in marketing with very good results.
It allows the sending of messages or bulletins about the restaurant, as long as it is no more than 20 centimeters away.
Beacons
Beacons are technological devices, smaller than a fist, that fulfill the function of proximity marketing.
Taking into account the customer's distance to certain establishments, beacons serve as intermediaries to send information to their phones.
Other products you need in your restaurant
After you start getting more customers with the help of Social WiFi, you have to have the necessary kitchenware to serve what they have ordered.
In Monouso, our online store, we offer quality products for the HORECA sector. Within our catalog you will find plates, cutlery, glasses, cups, jugs, bowls, containers and more, to equip your kitchen.
The best thing is that each of these products are manufactured with materials such as plastic or sugar cane bagasse, so you can purchase them depending on the business model of your restaurant.
It should be noted that we have different models, colors and sizes, and vary in terms of their characteristics of use to find disposable, biodegradable or reusable products.