Best refreshments for the summer
In summer, there are days when it is difficult to endure the heat without having a nice cold drink, no matter the time or place. The good thing is that there are endless recipes for refreshing drinks for all ages that help us to lower the high temperatures of summer.
If you are a restaurant owner, take a look at these drinks and add to the menu the ones that attract the most customers. And if you make them at home, share them on your social networks so that your friends will be encouraged to make them too.
Discover the drinks we propose, which range from classic drinks to a little more innovative ones.
Iced Tea
Iced tea is an ideal summer drink. It has the followers of the hot drink, but with the possibility of enjoying it in a day of intense heat.
To make a cold tea you only have to boil the water and place the envelope of the tea you like best until it is infused
To cool it down, you can put it in the fridge for several hours until it's just right.
If you want to decorate it, put some mint leaves and mint to give it a fresh touch.
Sangria
This is a traditional drink for hot times to which you can add fruit to give it a touch of flavor and texture, as well as offering antioxidant properties.
To make it you have to mix orange juice, wine, lemon juice, orange, peach, apple and syrup. You have to beat well and let it rest for two hours so that the flavors explode and become unified.
Set the pitcher aside in the refrigerator and serve with ice to keep it cold. If you wish to take your sangria a little lighter, serve it with water or a lemon soda.
Fruit shakes among the most refreshing drinks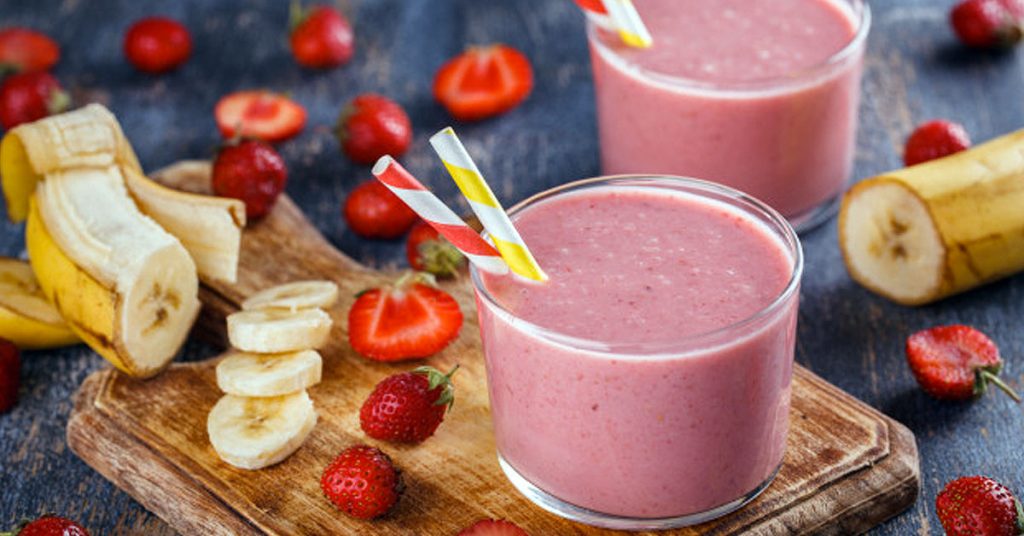 Fruit smoothies provide many health benefits, in addition to cooling you down with this hot season.
Its preparation consists of only three simple steps that won't take you even ten minutes to enjoy your delicious shake.
Add pieces of your favorite fruit, water, sugar to taste, ice and use the blender to mix. Depending on the amount of ice you add, your smoothie will be like a juice or like a frappé.
Mojitos
There is nothing better than a good tropical mojito to refresh yourself, enjoy its taste and have a good time.
To make your mojito you must choose a tall glass and place some mint leaves. Add a spoonful of sugar and then serve the juice of a lime.
Mix the three ingredients with a spoon without damaging the mint leaves. Before serving, add ice up to the middle of the glass.
Pour as much rum as you like. Fill the rest of the glass with the soda and mix with the rest of the ingredients in the glass.
To decorate, place a piece of lime and a sprig of mint.
Coconut Water
Coconut water is one of the freshest and healthiest drinks to pass the summer heat.
The water is inside the coconut and should be consumed when it is big and green to have more water. When the coconut matures and turns brown, the amount of water decreases because it begins to form part of its pulp.
Coconut water provides you with proteins, vitamins, fiber, carbohydrates and minerals; besides, it only contains 46 calories.
Flavored water as a refreshing drink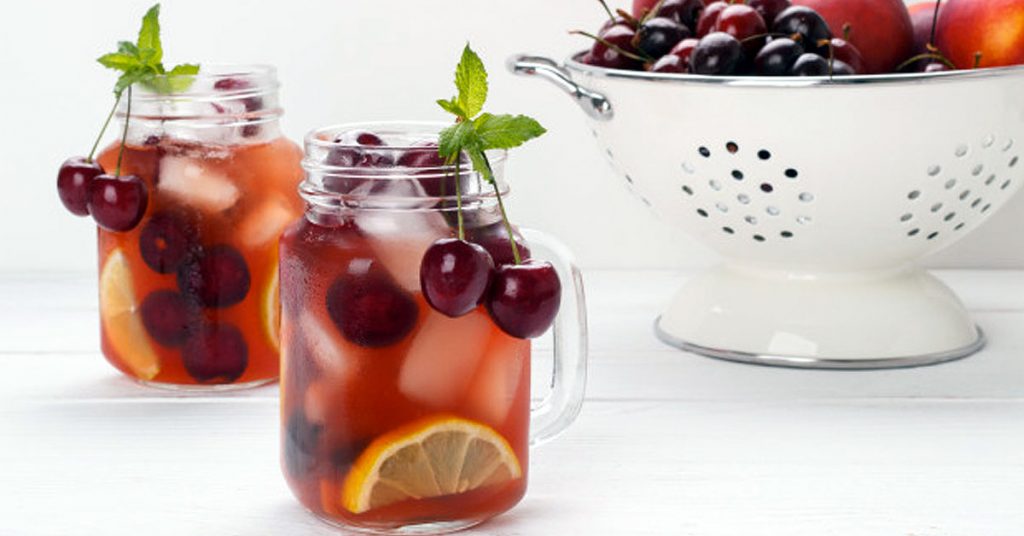 Flavored water is a fun way to hydrate yourself, surprise your kids and get through the heat.
You can make the water flavored with fruits like strawberry, orange, blueberry, lemon, raspberry, cherry, grapefruit, kiwi, grape and others. With these fruits you will add a rich flavor and get a drink with a high nutritional value.
In addition to the fruits, you can complement them with spices or herbs to give them a different and original flavor.
Serve in a tall glass with ice and decorate with pieces of the fruit with which you made the flavored water.
Summer red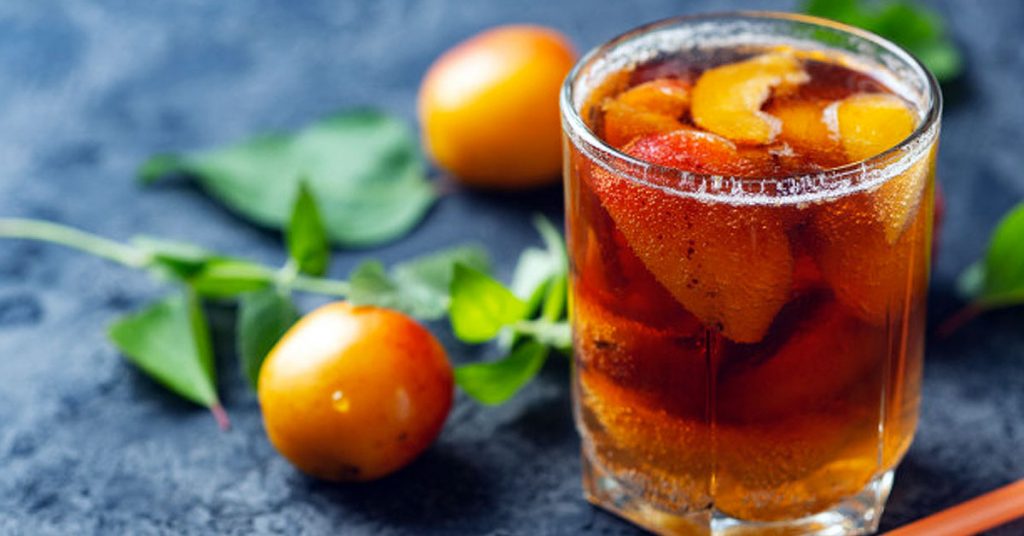 Summer red, like sangria, is a classic drink that is very refreshing to drink during the hottest time of the year.
You only have to serve in a glass half red wine and half soda. If you want to give it a more bitter touch, serve some lemon juice.
To decorate, place ice to keep the drink cold and a slice of lemon on the rim of the glass. Accompany the summer red wine with a tapa to have a good time.
This is one of the most popular drinks for lowering body heat. You only need lemons, sugar, water and ice
In a medium pitcher, serve the juice of five lemons, half a litre of water, the peel of one of the lemons you squeezed, sugar to taste and finally the ice. If it doesn't have enough lemon flavor, squeeze more juice until it is perfect.
Serve it in a long glass with ice and you can decorate it with a slice of lemon or some mint leaves for more freshness.
Gin and Tonic
Gin Tonic is a cool cocktail ideal for drinking on a hot afternoon or after a meal to help lower digestion.
To make a good Gin Tonic you need gin, tonic water, ice, a citrus fruit and a glass to serve.
Before preparing the Gin Tonic, cool the gin and make the ice. In the glass, serve a shot of gin and 200 ml of tonic water
You must drink this cocktail quickly so that the ice does not melt and become watery, and it will not cool you down.
The most used decoration is the slice of lemon, although you can innovate and place the fruit or the aromatic herb you prefer.
Merengadas
If you are a sweet tooth lover, merengadas are the ideal choice for you. If you have children at home, surprise them with these preparations, divine, nutritious and very refreshing.
To prepare your merengada you need ice cream, milk and the ingredient of your choice to flavor your merengada. Cookies, chocolate, fruits, syrups, among others, can be used as a recommendation.
Place the ingredient you prefer together with the milk and the ice cream balls in a blender until you have obtained a thick and homogeneous drink. If you want a more liquid or thicker meringue, add more milk or ice cream.
Serve in a tall glass with a few ice cubes, pour the meringue and decorate to taste. As a tip, put whipped cream on the children's meringue to give it a fun touch.
Piña Colada
Piña Colada is one of the most delicious drinks to drink in summer because of its tropical, sweet and creamy ingredients.
To start the preparation, chop the pineapple by removing the center of the fruit and cut the rest into cubes.
Place the pineapple pieces, two shots of coconut cream, two spoonfuls of condensed milk, four shots of coconut rum, eight shots of pineapple juice and ice in the blender.
Turn on the blender and mix at full power so that the ingredients are blended.
Try the drink and add more condensed milk or coconut rum, depending on whether you want the piña colada sweet or strong.
Pour the drink into glasses and decorate with a piece of pineapple on the rim. You can also place a cherry on top of the piña colada or decorate with an umbrella.
Glasses, straws and napkins for your refreshing drinks
You are sure to make more than one of these drinks during the summer. Either at home, in your restaurant or to send to your customers' homes.
In any case, Monouso has several ways to help you. Searching in our online shop, you will find the category of plastic cups.
We also have a large section of drinking straws and paper napkins. No doubt, two products that will help you get your customer's attention.