Sustainable delivery: a growing trend in the hospitality industry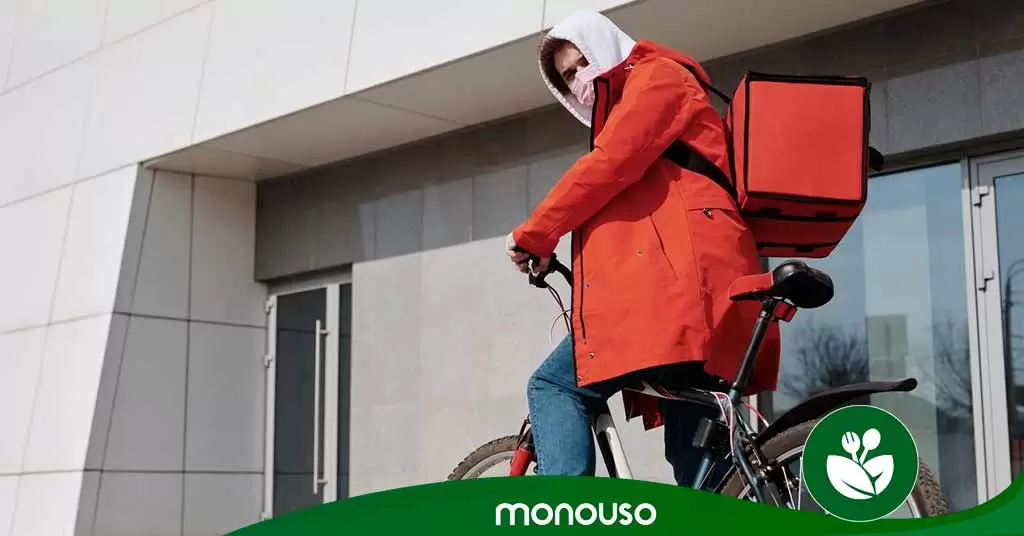 Confinement left its mark on the hotel industry, which is undoubtedly reflected in the new normality: delivery, or also called food delivery.
The restaurants that were able to adapt better to these dynamics are the ones that have positioned themselves better to the new reality. Thus, the Spanish hotel industry has been completely revolutionized. For this reason, Spaniards prefer delivery services to common restaurant visits.
This new stage brings with it other modalities. The most outstanding one is, without a doubt, the massive implementation of recyclable take-away packaging. This modality is more conducive to business, but it is also the new preference of a large number of diners.
Do you want to know more about packaging with recyclable products and its growing importance? At Monouso, we are going to tell you why this trend has played such an important role in the new normality.
¿Qué encontrarás en este artículo?
What is sustainable delivery?
It is a practice based on the use of recyclable materials. This practice is quite beneficial for businesses, as it allows them to earn more by investing less. Also, buyers are beginning to recognize the importance of recycling, so they tend to opt for this dynamic.
Confinement served as a driver for sustainable delivery. But, this is not new, is it? Not really. Although it has been implemented in the market for years, this situation has promoted the use of take-away alternatives.
Today, most customers prefer to keep their distance. As a result, businesses with good delivery service have taken over the market.
On the other hand, consumers now tend to reject non-recyclable materials. Thus, diversifying materials for delivery is critical for every business.
What are the advantages of sustainable delivery?
Every business must invest a considerable amount in its take-away packaging. Therefore, it is necessary to choose the most economical and reliable materials for this work.
Recyclable products are the least expensive on the market, so using them represents a more self-sustaining economy. In addition, packaging made of materials such as aluminium or carton is perfect for providing these services.
Similarly, businesses that are better suited to customer preferences are much more successful. This is what is happening with the use of recyclable packaging for delivery, as it is able to attract new, environmentally conscious customers.
On the other hand, the packaging of recyclable products for delivery seems to be here to stay. Thus, each business that has its own reusable packaging to take away will make a name for itself in the hotel and catering sector.
If you want to give your delivery service a new look, be sure to visit our online store Monouso. There, you will find the best recyclable packaging for your business and you will be able to adapt to the new market preferences. In this way, you will improve your take-away offers and you will be far ahead of the competition.