The best meals to take to the beach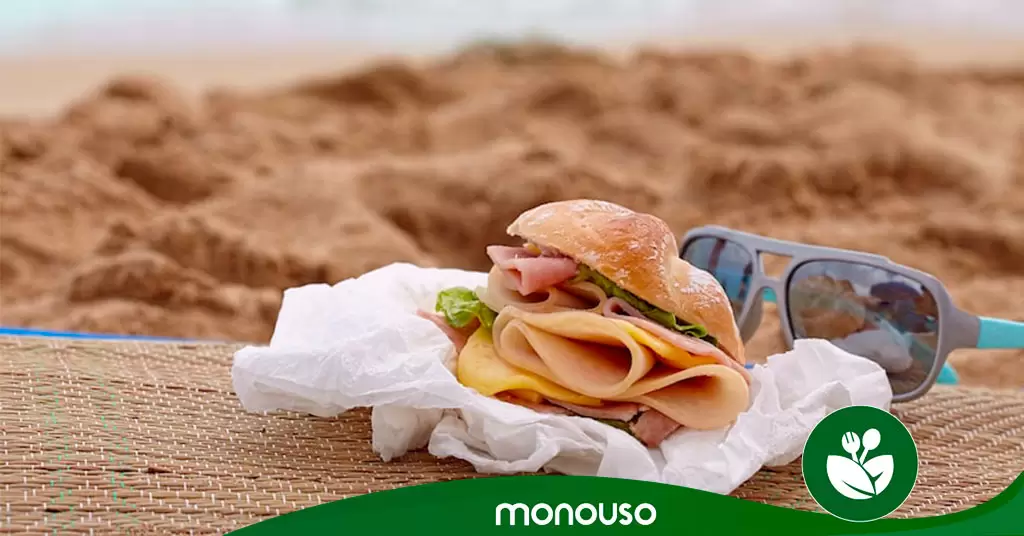 Spending a day at the beach is one of the best leisure activities there is. Whether we're going to the beach with friends or family, a good meal for a seaside picnic is a must.
Choosing food to take to the beach is very important, as not all foods and preparations are suitable. You also have to choose well how to store it. Here are some ideas for take-away meals that will help you succeed.
What kind of food should we not take to the beach
Food security is fundamental. No one wants to take away a souvenir of a day at the beach. To avoid this, there are foods that we should not take on our beach excursions and they should be stored properly. A quality container, which closes perfectly, which maintains the temperature of the food and which respects the cold chain, is the best option.
To avoid food poisoning, avoid sauces made with raw eggs such as homemade mayonnaise. If you want to bring mayonnaise, choose a jar you haven't started and open it on the beach. Tortillas are very popular but you have to make sure that the egg is well cooked. Don't bring undercooked meat or seafood either.
If you are going to bring fruit and for convenience you prefer to take it cut, you have to keep it in a container in which it is protected.
Avoid dairy desserts, as they can easily be damaged by heat. You can always buy an ice cream at the bar and consume it on the spot.
Take-away ideas for the beach
Taking into account these limitations, we still have many ideas for beach food.
Salads
Choose a pasta, rice, quinoa or potato salad as a starter. Roasted vegetable salads such as red peppers or aubergines are a perfect accompaniment to classic breaded steaks, croquettes or potato omelettes.
The possibilities are endless and you only have to store them in special salad containers. Take the dressing in a special sauce container and season it on the spot for a fresher, crisper salad.
Homemade cold cuts
Have you tried making your own cold cuts? They are very easy to prepare. Save them already sliced or prepare some sandwiches for your snack that will not come apart if you store them in a suitable container.
Salty cakes and pies
Original and easy to eat, you'll get it right with a tuna or minced meat pie or a spinach and blue cheese cake. Keep them in special containers for pastries and they will arrive at the beach in perfect condition.
Hummus, salmorejo or guacamole
Hummus, salmorejo or avocado are very healthy and suitable for vegetarians and vegans. You can innovate by preparing beet salmorejo or piquillo pepper hummus. To avoid spills, use safe containers.
You know what to bring to the beach and how to store the food in perfect conditions with the right containers. Now all you have to do is enjoy your day at the beach without any worries.