The best plastic Gin Tonic cups
Did you know how important it is to serve the Gin Tonic in its proper container? Gin Tonic, like other great liqueurs, cannot be served in the first glass you have; on the contrary, you must serve it in a particular glass or glassful.
If you serve this wonderful drink in your business but don't present it properly, you can waste its potential. As a result, your Gin Tonic will not have the same taste and aroma, so it will lose a lot of quality.
Would you like to know in which cups and glasses you should serve this drink? At Monouso, we will give you this and other tips to make your drinks more delicious. Don't miss them!
¿Qué encontrarás en este artículo?
Where to serve the Gin Tonic?
Gin and Tonic should be served in glasses or crystal goblets. However, plastic has become an excellent and economical substitute. Believe it or not, it is capable of keeping the drink in exactly the same conditions for lower prices.
This is because plastic containers imitate the shape needed to maintain the essence of the drink. And what is that shape? Simple: the container must be "ball shaped", just like the cider glasses, or at least have width and depth. They should be a little deep, but mostly open.
The traditional long glasses make the drink settle at the bottom, while the top, which is smaller, loses its aroma. These glasses are more appropriate for serving margaritas, vodka, cocktails and similar drinks.
On the other hand, plastic Gin Tonic glasses are not only suitable for this beverage, but also work perfectly for brandy, wine and, as we had mentioned, cider, among other liqueurs.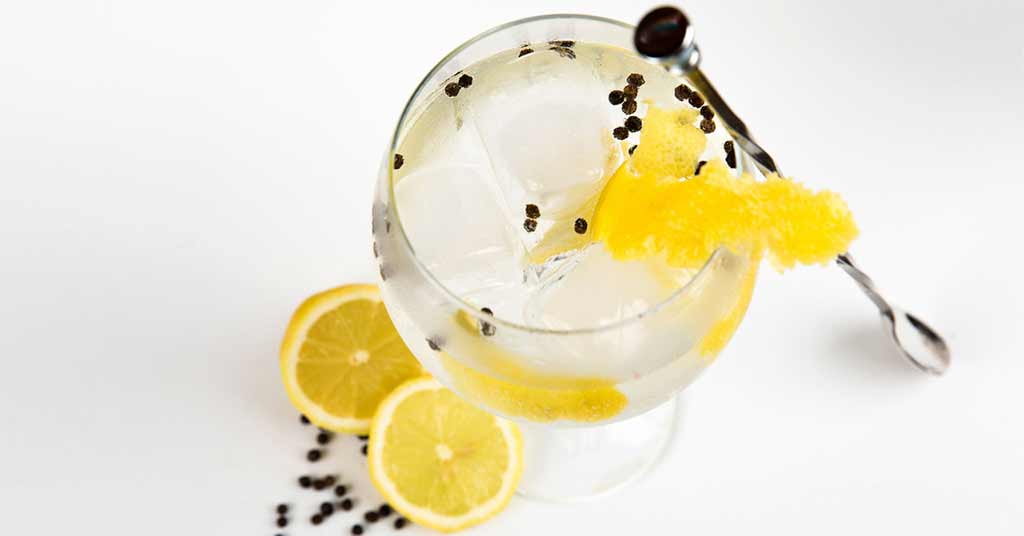 How to preserve its taste?
Now that you know which glasses and plastic cups to use for your Gin Tonic, we would like to give you other secrets for its preparation.
Many people make the mistake of cooling the gin beforehand. This type of liquor must be kept at room temperature, since it crystallizes in the refrigerator losing its taste.
On the other hand, you must use the proper ice. There is no need to invest in strange and expensive brands of "spring ice". Just use ice created from drinking water, or use the common supermarket packages.
Also, remember that the elementary ingredients of Gin Tonic are:
Gin.
Tonic.
Lemon slices.
Ice.
Although this is one of the most versatile drinks, you only need these four elements to prepare an exquisite drink.
You can accompany it with other flavours, such as cucumber slices, orange segments, cinnamon sticks, etc. However, remember that the purpose of these is to highlight the flavour of the drink and to tune in to it, not to mask its taste.
Finally, a full glass of Gin Tonic will lose its essence. It should be filled up to ¾ parts, so the drink will preserve its characteristic aroma.
Now you only need to acquire the best plastic cups and glasses to serve Gin Tonics in your business. To do this, visit our online store Monouso and there, you'll get the best containers for this fabulous drink.