Top 5 hairstyles to work as a waitress
Finding a way to wear your hair or hairstyle options to work as a waitress can be a problem.
We know that, for waitresses, not having to worry about what kind of hairstyle they will wear during work is a real relief.
For this reason, here we will share the 5 best hairstyles to work as a waitress without losing your style, achieving a modern and spectacular look.
Horsetail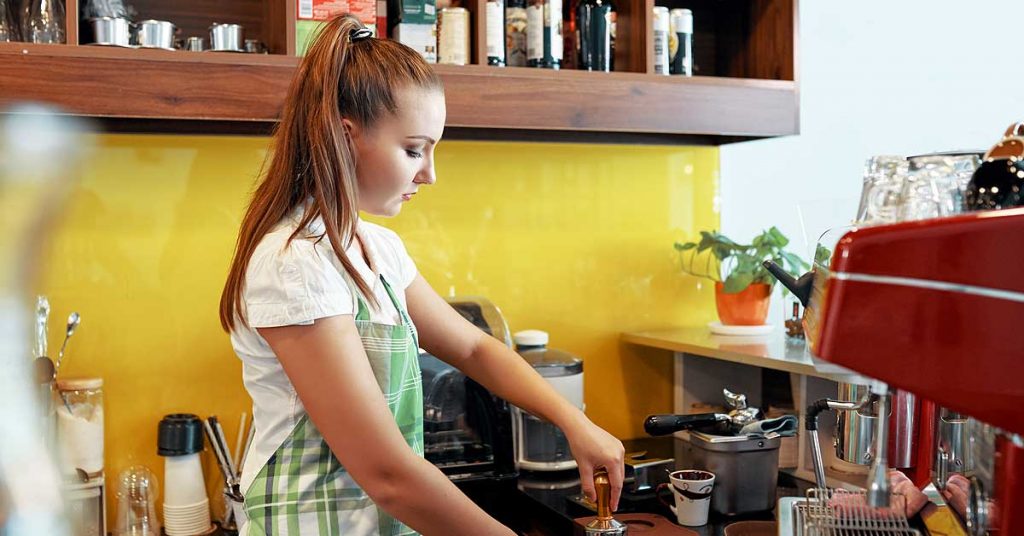 The ponytail is one of the most recommended and easy to do hairstyles for waitresses.
This is an option that will allow you to pick up your hair completely, avoiding it to bother your face or to touch any food.
However, you must be careful with loose ends. It is recommended that you place them on the side that you do not use the tray.
To give an original touch to your ponytail, you can use accessories with buckles or roll up your hair in a chignon to complete a different hairstyle.
French braid
Another waitress hairstyle to work with, very practical and easy to do, is the French braid.
To do a French braid you only have to separate the hair in three parts and braid it by pulling all the hair back.
Another option is to separate it in two, in the middle of the head, and make a braid on each side . This way, you will give a different look to this typical hairstyle.
This waitress hairstyle is one of the most used. It avoids the hair bothering you in the face and makes sure that the hair ends are completely fixed and kept still during the work.
If you prefer, you can decorate your French braid using decorated buckles, natural or artificial flowers.
Banana Buckle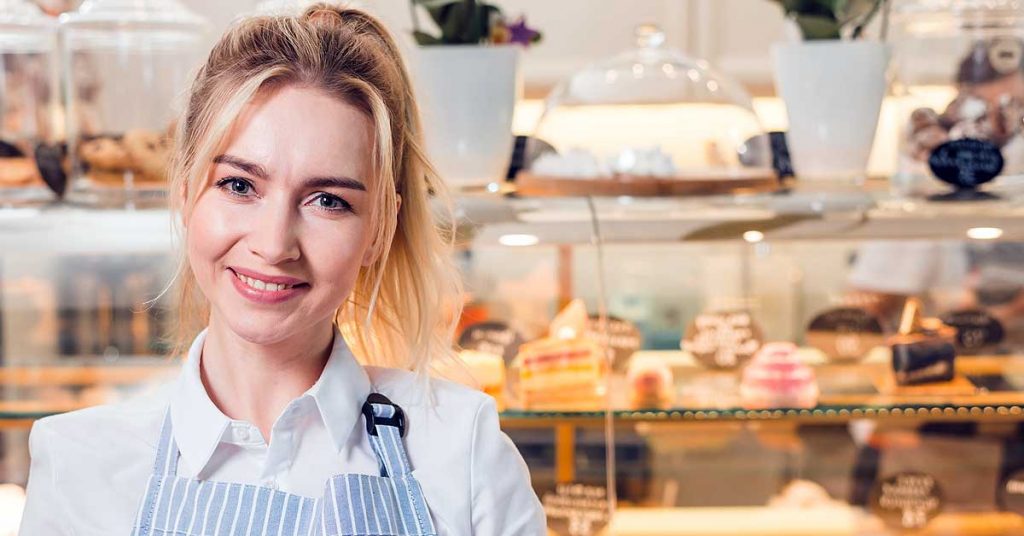 Using a banana buckle for waitress hairstyles will give you a different and outstanding look.
This accessory will allow you to completely collect your hair, creating an elegant and unique style.
Due to their flexibility, banana clips can be used as an accessory to create a waitress hairstyle.
You can give a different look to your waitress hairstyle by making beautiful curls in your hair. A detail that will make your headdress stand out.
Make the most of short hair
An alternative used in hairstyles to work as a waitress -recommended for its easy maintenance- is short hair.
Using a bob or pixie cut will give you a stylish and modern look. Plus, it completely eliminates the worry of finding a waitress hairstyle in five easy steps:
Blow dry your hair using a brush, from top to bottom, to give your hair volume.
Apply hair mousse and towel dry to remove any residue. This way you will have a perfect hairstyle all day long.
Use anti-frizz styling cream if your hair is short and curly. This product will give a natural look to your waitress hairstyle.
Wrap your hair up overnight so it doesn't lose its style.
To maintain a neat backward hairstyle, avoid washing your hair daily, just moisten the top of your hair with hair spray or gel.
You can also try colorful headbands, headbands, or headbands for a more youthful look.
Hats that fit all waitress hairstyles
The caps are very useful tools for your work sector, which will allow you to provide a hygienic and outstanding service to your guests.
In some restaurants, kitchen h ats are used as part of the uniform.
In addition to helping keep hair up and reducing the annoying effects of sweating, they prevent them from endingup on a diner's plate.
At Monouso's online shop, you will find a wide variety of kitchen hats, which fit all waitresses' hairstyles and the staff in charge of preparing your restaurant's menus.
There you can choose the right model for your hair style, ensuring that your image remains intact throughout your shift.
FAQ
What are the best hairstyles for waitressing?
The ponytail, the French braid, the buckle and short bob and pixie hair.
What hair accessories can I use?
Colorful headbands. This will give a more playful touch to the look.
Why is it important to have a comfortable hairstyle while working as a waitress?
Because it will allow you to focus on your work without feeling uncomfortable and looking good.