Top 5 sweet recipes in plastic dessert cups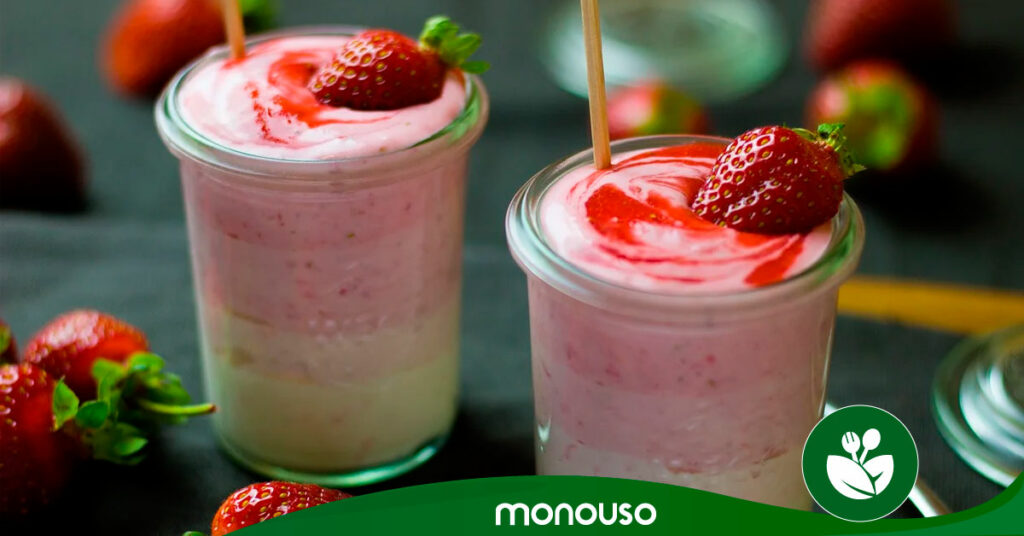 Now that the good weather is here, meetings and meals with friends and family are piling up.
In this article we want to give you some ideas so that you can surprise the rest of the guests with original sweet recipes served in disposable glasses. They are simple and quick recipes, but equally delicious. Do you dare to try them?
1) Strawberry cream
This is a quick dessert rich in protein. To make this dessert you will only need 600 grams of Quark cheese, 2 egg whites, 200 grams of strawberries, 3 teaspoons of Stevia, some strawberries for decoration and lemon juice.
The first step will be to wash the strawberries and cut them into small pieces. Then we will separate the egg whites from the yolks. Pour the egg whites with a few drops of lemon juice and start beating them. When the egg whites start to whip, add the Stevia. Then, blend the strawberries and the Quark cheese with a mixer until you get a fine cream.
Finally, slowly mix the resulting cream with the whipped egg whites. Once we have the cream, we will present it in small plastic dessert glasses and decorate it with some strawberries. We let it cool down and in an hour it will be ready to serve. You will be surprised by the result!
2) Fruit Cocktail
A simple, but tasty and refreshing alternative… ideal for summer! The idea is to select sweet and juicy fruits to be cut up and seasoned with small touches of sugar. Choose some nice ones disposable dessert containers and play with your favorite fruit combinations. You can use a different fruit in each glass or prepare a variety of fruit salads, giving your imagination free rein!
3) Frozen yogurt
Frozen yogurt is another simple option that always works. It's quick and easy to prepare, and you hardly need any ingredients.
To prepare this delicious recipe you only need 3 natural yogurts, 4 spoonfuls of condensed milk and 150 ml of whipping cream. The first step is to whip the cream in a bowl. We will use another bowl to mix the yogurts and the condensed milk. Then we will mix everything in the container that we have used to assemble the cream and we will cover it with transparent film. Our advice is to keep the film in contact with the cream over its entire surface. Once covered, we will put it in the freezer for 2 or 3 hours. Leave it to rest for 15 minutes outside the freezer so that you can handle it and mould it more easily.
Use disposable dessert cups to serve it – ideal for any summer night!
4) Glasses of red fruit panacotta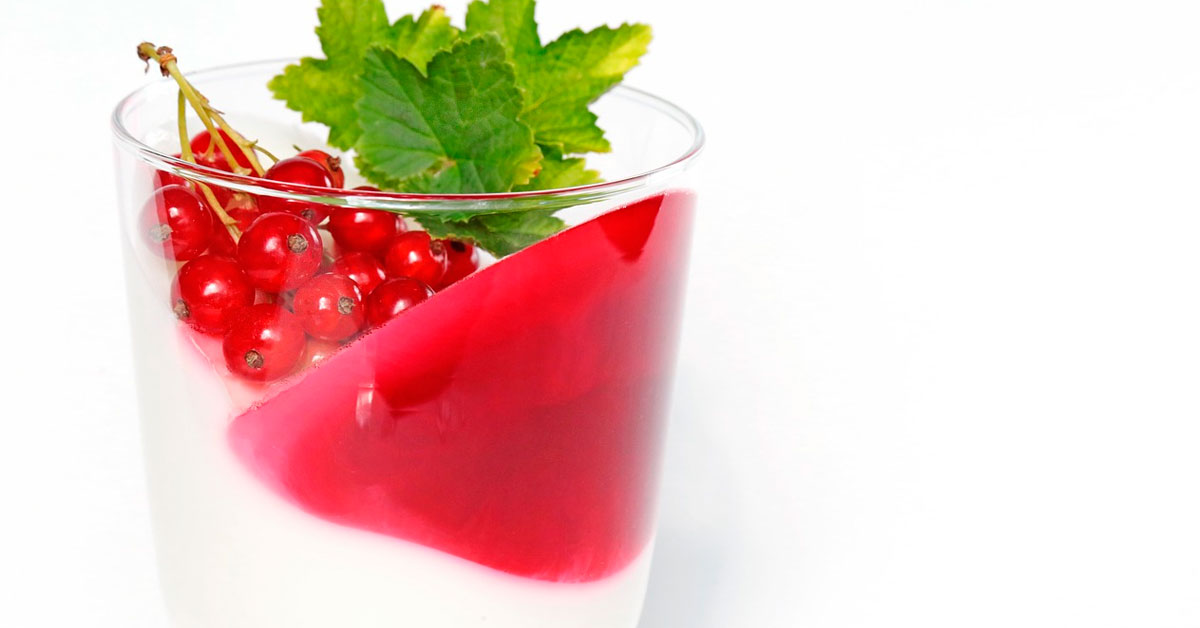 This typical Italian recipe is sweet, creamy and very tasty. To prepare it, you will need 200 ml of milk, 300 ml of 35% cream, 2 spoonfuls of sugar, 1 vanilla pod, 6 grams of neutral gelatine, red fruit jam and some red fruit for decoration.
The first step will be to hydrate the gelatine. Then we will place a few spoonfuls of jam at the bottom of some plastic dessert cups. We will then remove the pulp from the vanilla pod. The next step is to heat the milk, cream, vanilla bean and sugar in a saucepan until they reach a temperature of 50º. When this temperature is reached, remove the vanilla pod, add the drained gelatine and mix until it melts. Once the panacotta mixture is ready, pour it into the plastic cups.
Finally, we will add a last layer of jam to cover the top and decorate with some red fruits – a spectacular solution that will please everyone!
5) Blueberry Smoothie
To make this blueberry shake you will need 300 ml of milk, 100 grams of blueberries, 2 strawberries, 1 tablespoon of agape and a few drops of vanilla. All you need to do is whip it all up and let it cool down. You can serve the shake in small plastic dessert glasses and decorate it with some blueberries. The visual aspect will be incredible!
Disposable Dessert Cups
As you can see, there are many simple sweet recipes capable of surprising the most demanding palates.
Remember that in gastronomy the five senses come into play and therefore, the presentation of the dessert is a fundamental aspect. Monouso's plastic dessert glasses will open up a world of possibilities for you. You can put your culinary skills into practice and surprise your guests with carefully prepared sweet recipes. Do you dare?