Tradition of the Vichy checkered picnic table cloth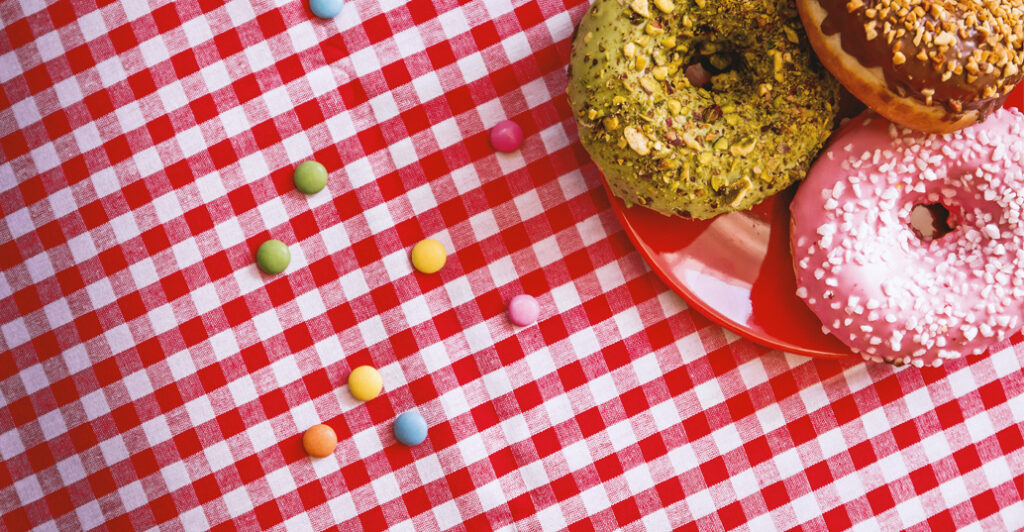 A picnic is no picnic without a red checkered tablecloth. We love that statement! The tradition of using Vichy checkered tablecloths to set up our picnic and enjoy an outdoor treat goes back a long way. In fact, it has an amazing history that you will love to discover
At Single-useWe are an online tableware, catering and packaging shop, we navigate in the history of picnics and we also present you the best colorful tablecloths in case you also want to represent this type of picnic in the most faithful style. We can even adapt this initiative to the circumstances and we can do it on the terrace or the balcony of your house.
What will you find in this article?
What is a picnic?
A picnic is what is commonly known as a picnic or a kind of excursion that is done to eat or snack while sitting in the countryside with your partner, family or friends.
Generally, everyone brings something to the meal. It usually comes with a delicious potato omelet, cheese, bread, wine and a checkered tablecloth. And with that we have the keys to enjoy a traditional picnic.
What is the origin of the picnic?
The word seems to have come into being around 1694 and comes from the French, more specifically, it appeared as "piquenique" (peck and peck of smallness). Like almost everything else, it passed from French to English in the 18th century, and it was at that time that it gained more strength and became popular all over the world.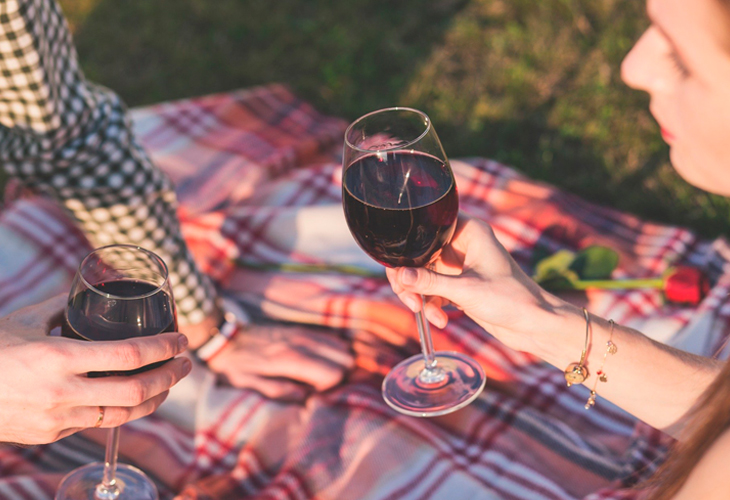 As we were saying, this initiative has its origins in Antiquity and in France. According to some articles that talk about this history, we have been able to learn about the origin of the picnic thanks to Virgil and his bucolic. In his works it is stated that during the Middle Ages, peasants and nobles ate outdoors during their travels. Later, in the 18th century, the picnic became something for the aristocrats.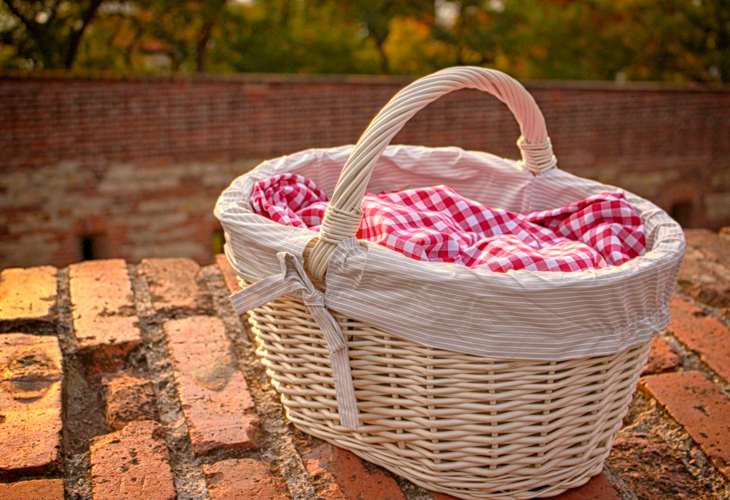 It was already in the 19th century that the idea of the "Picnic" and spending time in the countryside became more popular and was understood as a return to enjoying nature. An idea that was promoted thanks to writers like Zola or Maupassant and also portrayed by impressionists like Manet and Monet.
Today the picnic is still very popular in France and has spread to many more countries in the world.
Red and white checkered picnic table
The best known picnic is the French picnic, where all you need to make it big is wine, cheese and bread. But without forgetting the famous vichy paper tablecloths. This brings a touch of "glamour" to this kind of country outing. And why this tablecloth?
This red and white checkered tablecloth, known as a Vichy, is closely related to France. Vichy is a city in France, right in the middle, whose name represents a very traditional type of fabric such as Vichy. It used to be used only on tablecloths and napkins, but now this check pattern is in practically all clothing collections.
Discover all our paper tablecloths for parties and hotelsWe'll be waiting for you at Monouso!