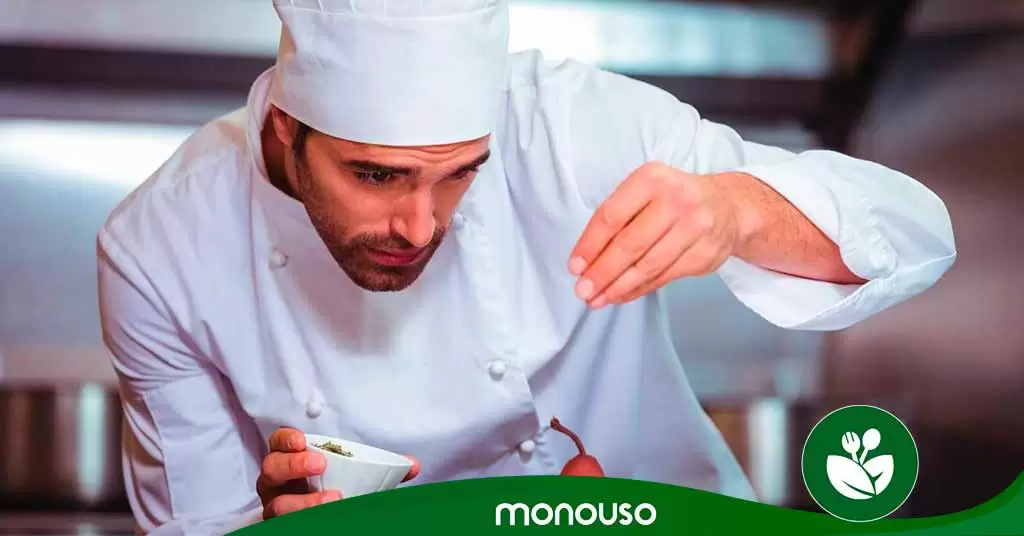 Have you noticed how many models of chef's hats there are in the hotel and catering industry? Probably yes, for after all, what better way to recognize the head chef? This characteristic accessory has been part of gastronomic identity and prestige since time immemorial.
Although there is a wide variety of hats on the market today, there are some that predominate. These examples enjoy not only bearing and elegance, but also convenience and dynamism when it comes to cooking. Therefore, knowing how to choose it will give you distinction, category and practicality.
Do you want to know which one fits better to your preferences and which one could be the right one for your restaurant? At Monouso, we would love to reveal to you which chef's hats are most used and what advantages they can give you.
¿Qué encontrarás en este artículo?
Most Wanted Chef Hats
As you may know, this item is designed to preserve maximum hygiene during food handling. At the same time, it must have a lot of comfort for the user and a personalized style for each kitchen.
Next, we will present you some of the most sought-after and preferred specimens throughout culinary history.
Mushroom cap
Original name, right? This funny specimen from France is one of the first references in the kitchen. It has a low cut with a multitude of folds, which represent the experience of the cook.
It has an adjustable strap from the inside, not to mention the chic style of French gastronomy.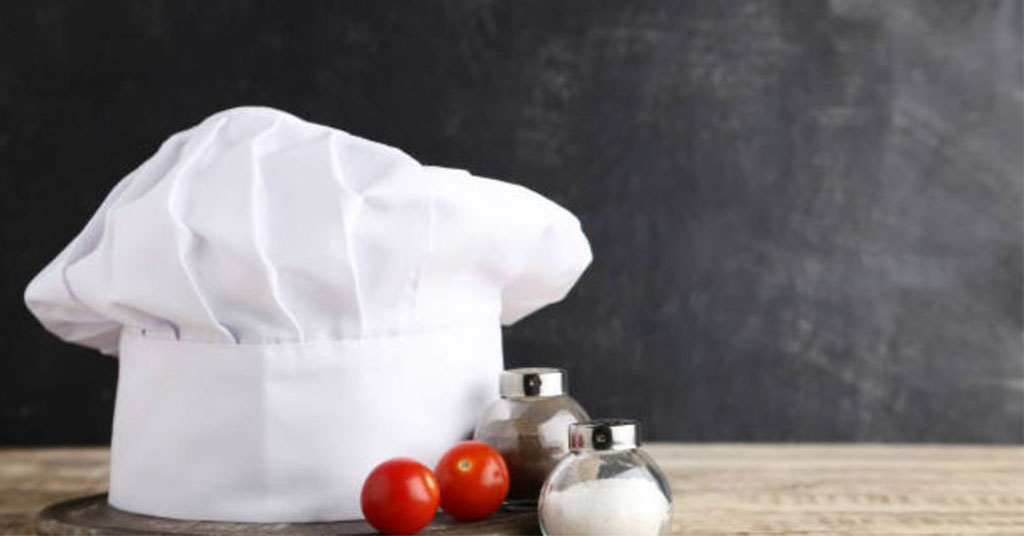 High Kitchen Hat
Without a doubt, this is one of the most eye-catching models in the hotel business, in fact it's the first one that comes to mind when the word "chef" is mentioned.
Its tall, tubular size provides better air intake for the user. Its dimensions are also deceptive, as it can be adjusted perfectly and remain stable throughout the day.
Military chef's hat
This is a fast food classic. It's most commonly used in burger and snack stands. It can also be easily found in fried chicken shops, ice cream shops and candy stores.
Some of them have a superior mesh for the entrance of air, so they are perfect for the hottest spaces. Although it is much lighter than the other designs, it is not ideal for people with long hair due to its small size.
Bandana hat (doo-rag) for cook
This model is the most casual, and is a trend in the modern kitchen. Its light and rebellious style is the favorite of young chefs, so they are gaining a lot of popularity.
Its design is quite simple: it consists of an adjustable handkerchief that covers the whole head. It is lightweight and leaves no room for hair loss or sweat. It adjusts by tightening its corners, depending on the user's physiognomy.
These and other copies are available in our online shop Monouso. Visit the site and find out which chef's hat best suits your needs.