Types of disposable food containers
In MonoUso we focus on the commercialization of special products for the hotel and restaurant industry, among them ecological packaging.
There are thousands of options in our online store, from traditional disposable plates and cups to tableware made from 100% recyclable materials, such as sugar cane.
There is a list of products that are in the top of sales, as in most stores.
These "best-selling" products are related to a type of restaurant that is – also – on the crest of the wave food truck and takeaway.
In these types of restaurants, regularly, the diner upstairs, consults the menu, orders his favorite dish, receives his meal in a few minutes and leaves the premises.
The food is not eaten in the restaurant, it is eaten in another space. Hence the importance of providing your customers with the greatest possible comfort.
Ecological packaging for Take Away, Delivery & Food Truck
To serve the fast food restaurant sector, MonoUso presents a complete category of packaging Take Away, Delivery & Food Truckwhere you will find everything you need to make the experience of eating in your restaurant accompany your customer wherever he goes.
What's in that section of our online shop?
As a summary, we have prepared a brief and precise description of each group of ecological packaging that we sell in our online shop.
Types of food packaging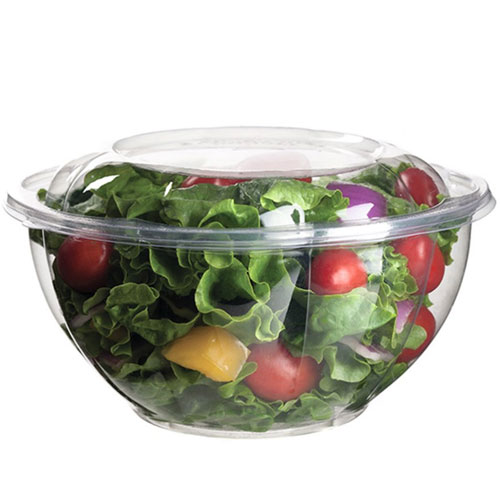 Salad and fruit packaging
When you decide to eat on the street, there's no better companion than a fresh salad. Even better if it is prepared with your favorite vegetables.
Where do you leave that chopped fruit that fills you with energy at snack time?
Fruit or salad packs allow that freshness and flavor to accompany your customer as far as he or she has decided to eat their food.
Materials such as plastic and cardboard are the most commonly used in the manufacture of this type of packaging.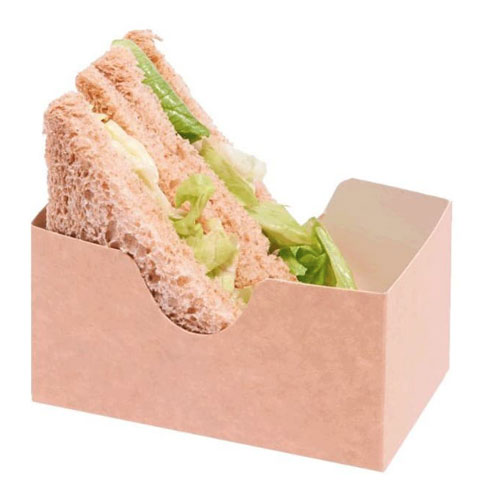 Sandwich Packages
You leave work and go straight to your favorite restaurant to buy some snacks.
When you get home, you find one of the worst fears when buying food to go: the sandwich is all taken care of. It's nothing like the one on the restaurant menu.
Avoid this unpleasant situation with the best snack containers on the market.
Among the wide offer of MonoUso you will find packaging made of plastic, cardboard, paper and foam.
Also, as an additional feature, some of them have a lid, so you can offer extra protection to your customers' food.
Ecological packaging for Noodles
Oriental food is becoming more popular every day.
Over time, they have become a perfect companion for a movie night or a casual dinner at home.
Noodle packages, made of cardboard, are designed to preserve the heat of the food for much longer.
In addition, to give a special touch to the food, the design chosen for the boxes tributes to the oriental style we traditionally know.
Hot Dog packaging
The hot dog does not need any presentation, but it needs an ideal package to move it anywhere without getting ruined.
Fat-free bags, cardboard or foam packaging, trays, wedges and cardboard trays are the containers that make up this take-away category.
Among the hot dog containers you will find a new range of products, made from sugar cane, which are friendly to the environment.
Dessert Packaging
You went to your favorite food truck and ordered the dish that brings you back – again and again – to the same place.
Just before you pay, you see a chocolate cake that simply tells you: Eat me!
The person serving you interrupts your thinking and tells you We don't have any packaging to carry the cake.
With this in mind, we present a varied offer of packaging for transporting your sweet preparations. Dessert packaging will help you to satisfy the wishes of your customers, even when they are outside your restaurant.
The dessert containers we distribute are made of PET or PS plastic, which makes them perfect for transporting this type of preparation.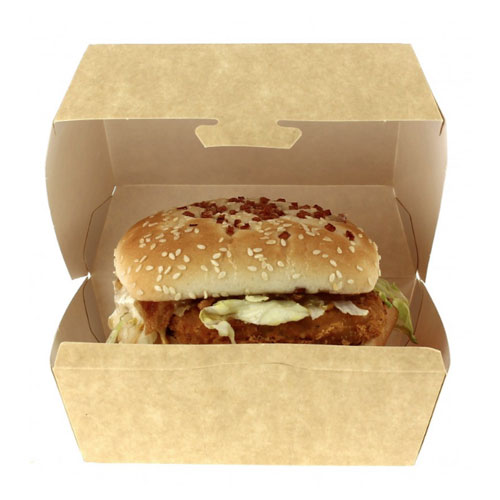 Hamburger packaging
Close your eyes for a moment and think about the package of the last burger you ordered to go.
There are only two kinds: Those that take care of your burger and those that end up liquefying it.
At MonoUso, the hamburger containers are designed to transport this type of food
They have the necessary dimensions and shape so that your food reaches its destination in the best possible way.
Kraft boxes, cardboard and foam are the main materials used to make hamburger containers.
For food establishments with an environmental friendly trend, we present you a varied inventory of containers for sugar cane burgers.
Ecological packaging for Churros
The churros are the protagonists in the Spanish cuisine. A dish in demand, in large quantities, by locals and tourists.
Why not incorporate the service take away to the churros at your restaurant?
Normally, churro packaging is made of paper, greaseproof paper and cardboard boxes.
In addition, as an innovative element, we offer you a paper cone option with a tab to dispose of the sauce.
This package allows the churro and the chocolate to be transported with one hand. Ready to go!
Soup containers
It is true that a part of the world's population does not like soup, but there are a lot of people who love it.
To serve soup lovers as they deserve, we have the best and most resistant soup containers.
Cardboard trays will allow your customers to enjoy your delicious soups anywhere and anytime.
To improve portability, the tubs can be fitted with special lids to withstand high temperatures and prevent liquid spillage.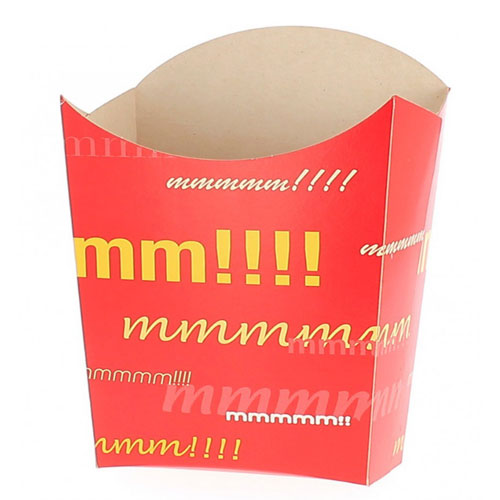 Ecological packaging for Fritos
Fried foods, such as potatoes and the famous chicken nuggets, are an unquestionable element of fast food.
If your business is dedicated to serving this sector, you know that you need special packaging to contain your fried preparations.
Made of cardboard and anti-grease paper, the frying packs allow you to preserve the temperature and absorb the fats of your preparations.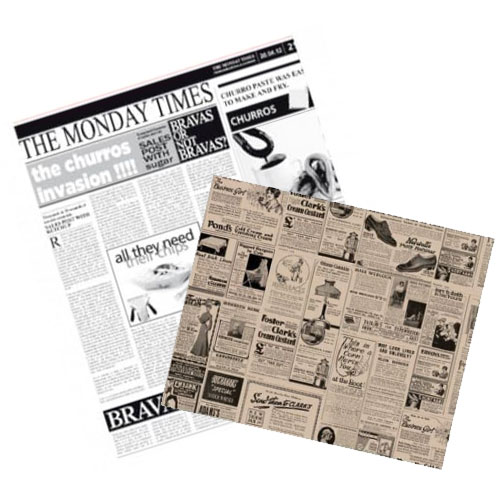 Grease proof packaging
To improve the packaging of your food to go, MonoUso presents you the best greaseproof paper packaging on the market.
Solid colors, checkered designs and models that resemble newspaper are part of the fun options we offer your restaurant.
Comparison table
Below, we will show you a summary table with the characteristics of each of the materials used to manufacture MonoUso's recyclable packaging and the actions you can take with each one of them.
[table caption=colwidth="75|75|75|75|75″ colalign="left|center|center|center|center"] Types of packaging$impact resistance$Cold food$Hot food$Microwaveable$Humidity plastic$✓$✓$✓$✓$✓ foam packaging$✓$✓$✓$✓$✓ cardboard packaging$$✓$✓$✓$ sugarcane packaging$✓$✓$✓$✓$ corn starch packaging PLA$✓$✓$✓$ aluminum packaging$$✓$✓$✓ [/table]