Types of disposable plates
The world of the disposable plate has evolved a lot in recent years, so much so that it is logical that many customers feel lost when it comes to choosing: do I choose simple design or do I opt for designs? what materials do I have available and which ones are better suited to my needs? are they ecological plates?
Don't be overwhelmed! We are aware of the mess and that is why we have prepared this shopping guide in which we will give you all the necessary advice so that you can discover the world of this type of dish, the immense options you have and how to select the one that best suits your needs.
As the saying goes: a shy finger does not clutch the plate!
Advantages of using disposable plates
The most important advantages of using disposable plates are
They are very easy to transport, mainly because they are ultra-light
They fulfill their function at any time and under any circumstance
They help to preserve the hygiene of a space
They represent a time saving
There are various materials for their manufacture
Use of disposable plates: Disadvantages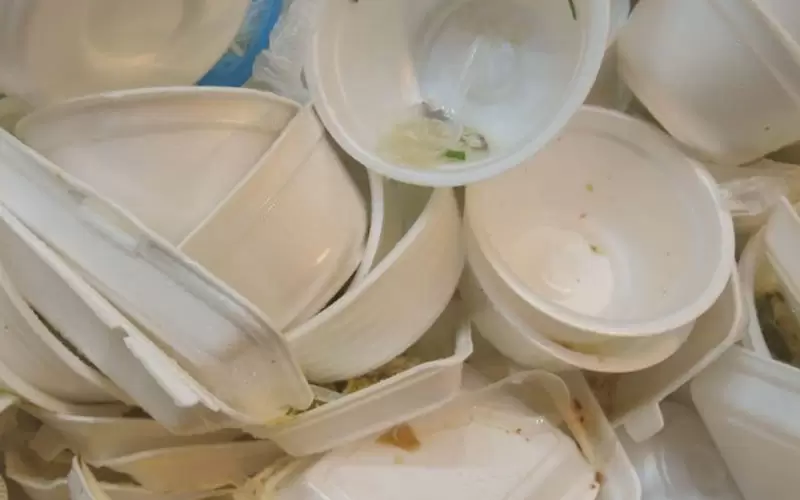 We want to talk about what we think is the only disadvantage of this product: misuse.
As we usually say, disposable products are not bad, but irresponsible use can result in contamination or even alteration of food. The good news is that MonoUso's disposable plates are fully certified and 100% recyclable (in many cases even biodegradable), so if we use and dispose of them correctly, we will always enjoy a quality product.
Types of disposable plates
As we told you from the beginning, the disposable plates are being made in different materials.
That is why we can group them into three main types of disposable plates.
Plastic plates
Plastic dishes, although they are known to be very polluting, are the most common and cheapest.
They can be rigid or semi-rigid. They can withstand cold, hot, dry and wet food.
As far as design goes, there seems to be no limits. Round, square, triangular, colored, transparent, with compartments, there are many models of plastic disposable plates.
We insist, plastic, per se, does not come to contaminate the environment, it is our bad management that leads us to plastic oceans floating in our seas, for example.
Good disposal of plastic and its subsequent recycling would lead to better conditions on the planet and our actions would have less effect on the environment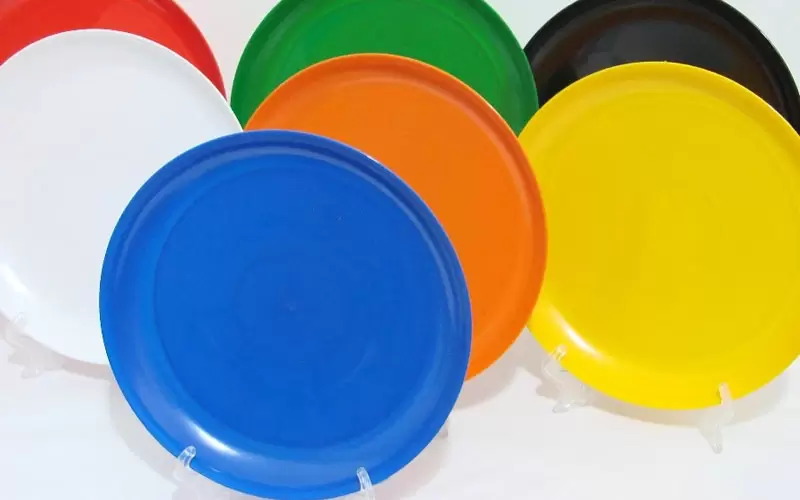 Biodegradable and ecological dishes
Biodegradable and eco-friendly plates have the best reputation in this market, but they can also be much more expensive than we might think.
They are made from 100% natural elements and therefore biodegradable.
Sugar cane and palm leaves are some of the materials used to make these dishes.
Depending on the dish you buy, it can withstand -without any problem- dry, wet, cold and hot food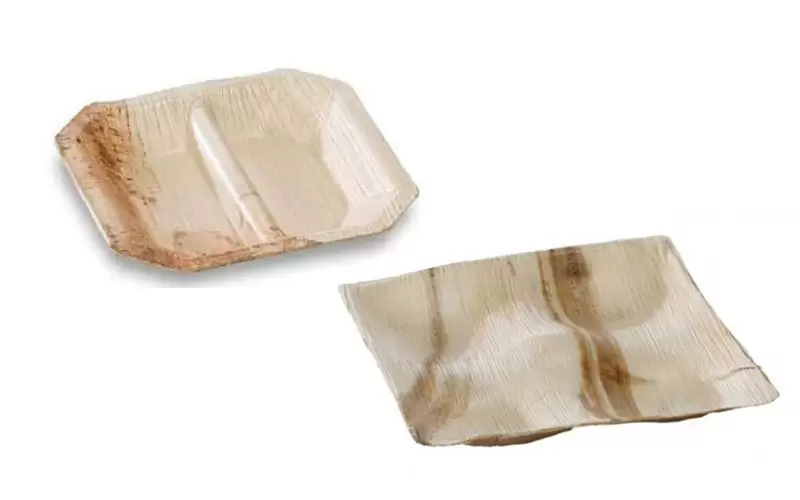 Cardboard plates
The cardboard plates had their boom.
At the moment, due to the fierce competition in the market of disposable plates, the cardboard plate is losing more and more ground every day.
They have a very soft consistency, they come apart when you count on humidity and they don't work with hot foods.
The best use for disposable paper plates is to serve dry meals
Prices of disposable plates
The prices of the dishes are as varied as their offer.
It all depends on the material used, the design incorporated and the number of plates.
For example, 175 units of a cardboard plate cost 18.56 euros. At the same time, 180 units of a plastic plate cost 83.97 euros.
What we can assure you is that you will find a version that fits your budget and responds better to your demands and needs.
Learn how to buy a disposable plate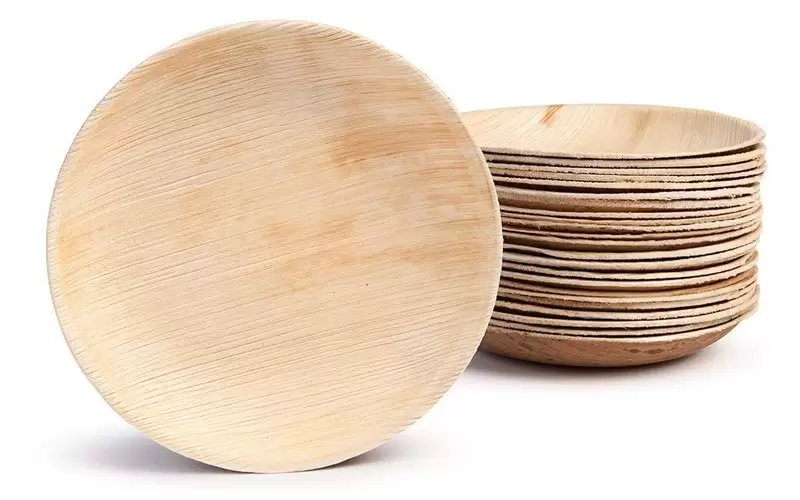 Buying disposable plates, until today, was a completely irrelevant activity for us.
Unless you are looking for a specific model or design, for a children's party, for example, no one stops to think about the dishes they are buying.
We agree on that. But you really should think harder about what you're about to buy.
Format, the plate that fits you best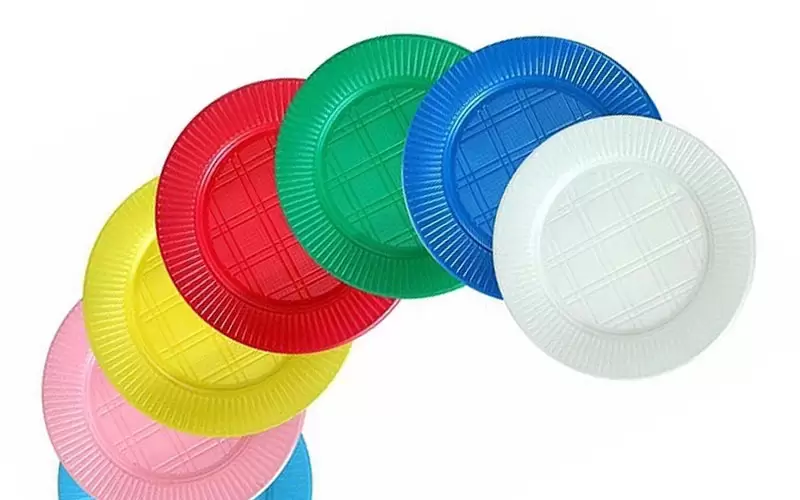 Here the important thing is the form, that is to say, what form of the plate do you need?
Surely you know this, but the simple use of different types of disposable plates for parties such as square or hexagonal plates, can mean a big difference in the image of the celebration.
The shape of the dishes that are most consumed are: Round, square, and hexagonal. However, we know triangular plates.
Functionality of the chosen one
What are you going to use the disposable plate for? A dry food, wet food, sauces, that you must have very clear before buying the product.
Another aspect to take into account is whether they can be used in the microwave.
Let's see the functionality of the disposable plates, gathered in three big sets:
Microwaveable dishes: Although most plastic disposable dishes should not be used in the microwave oven, there are some models designed for this purpose.
Check the recommendations on the packaging and make sure you can use it in the microwave before using it.
Foam plates: Disposable foam plates, made of polyethylene, are an excellent option for taking food that needs to be eaten hot or cold.
Some of these dishes, in order to increase their temperature preservation power, incorporate a lid.
Synthetic slate dishes: The shape of these dishes, similar to a slate, makes it a very elegant and original element.
It is massively used by catering and event organization companies.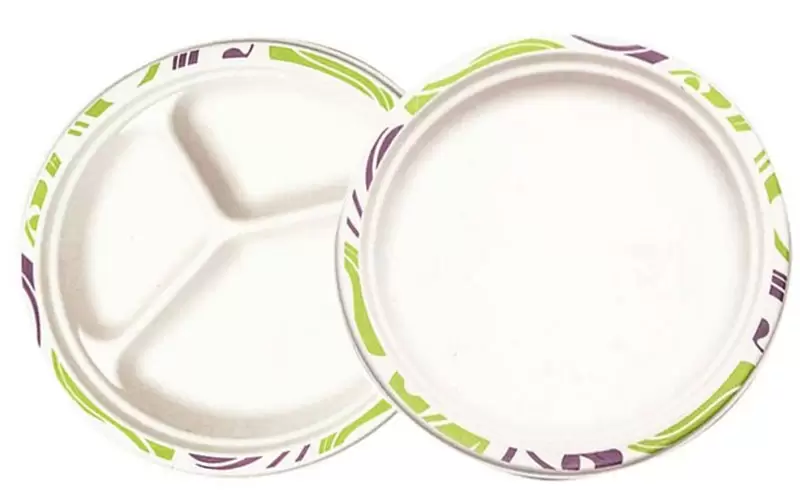 Disposable plates are made with one function: comfort.
Imagine a little birthday party for your young child. All the school guests in the park near your home.
Covers, appetizers, cake, sweets, among other foods, must be placed on plates.
You'd have to take the whole set of dishes to cover the need. Not to mention that you have to wash them after every use and in the park on the corner. Where are you going to wash them?
In a situation like this, it is advisable to use disposable plates.
In addition to cutlery and disposable cups, disposable plates save us time, space and money.
Disposable design is not synonymous with ugly
It has been proven that people prefer to buy items that stand out in the answer to their problems and bring style to their lives.
That is why the designs of the plates are more beautiful and original every day. To the point of having nothing to envy to the traditional dishes.
The design of the plates can be classified as follows:
Classics: Traditionally round, these plates are round, can be colored and have some distinctive graphic element on the edges.
Children's: These are the disposable plates used at children's parties. They can be unicolored and even have your personal prints on them.
Elegant: Square, hexagonal, even triangular plates have been shown. They are regularly rigid, to the point that they can be washed for reuse.
Natural: Biodegradable plates belong to this group. They are manufactured from elements present in the environment, such as tree leaves, which have the natural appearance and texture of the raw material with which they were made.
Stylish and beautiful disposable plates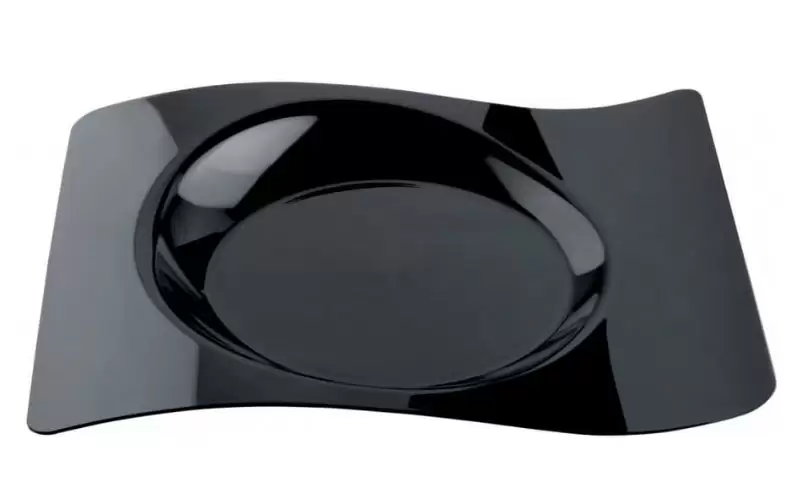 Until just a few years ago, disposable plates were synonymous with poor design. White, transparent and cardboard – practically – were the only options available.
Then, focusing on children's parties, disposable plates were gaining ground in design. They had colors and even motifs of the children's favorite characters.
However, nothing like the present. A great variety of colors, prints and materials offers us the market of disposable plates.
In fact, nowadays it is common that in haute cuisine and tasting, disposable plates are used with all luxury, combining original and elegant shapes with the practicality of disposable plates.
Toxicity level of disposable plates
This is a very important point to consider when buying disposable plates.
Studies, some of them inconclusive, have indicated that eating very hot foods in certain types of plastics can be harmful to health.
It is therefore necessary to verify the type of plastic used to make a dish, before misusing it in a way that could cause us problems.
In this sense, the safest plastics are
Polyethylene Terephthalate – PETE: It's the most used in the manufacture of disposable plates.
High Density Polyethylene – HDPE: Considering its resistance to chemicals, this type of plastic is used to store shampoo, chlorine, detergent, and some food products such as milk, yogurt and oils, among others.
Low density polyethylene – LDPE: A plastic with great flexibility and hardness. It is used to manufacture products such as: food packaging bags, buckets and hoses.
Polypropylene – PP: Due to its high melting point, this type of plastic is used in the medical industry, but also for the manufacture of products for the transportation and storage of hot meals, straws, lids and even kitchen containers.
Author