Vacuum cooking: all you need to know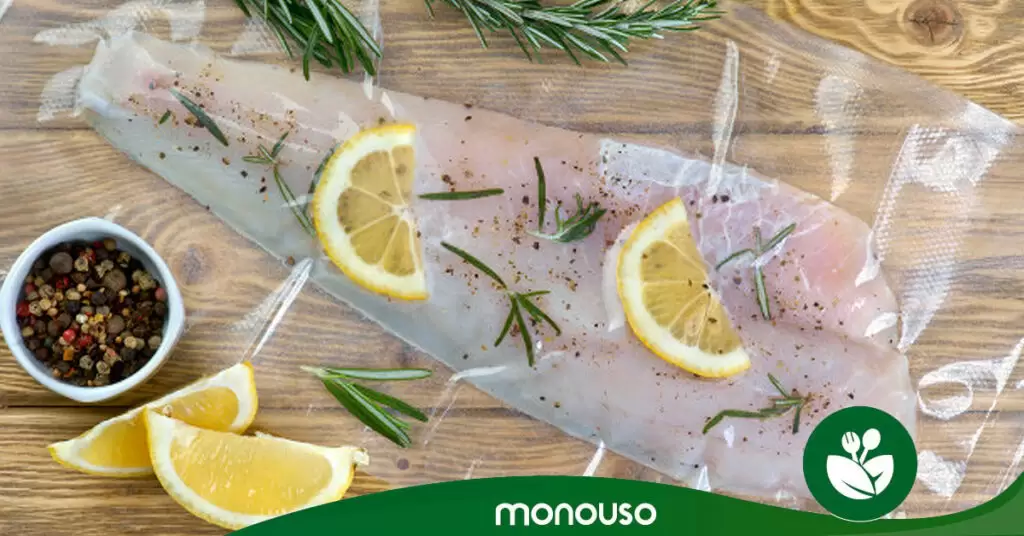 Every day innovations appear in various areas of our lives. Vacuum cooking, although it is not a new technique, is one of the most unknown within the gastronomic field.
It is a culinary technique with which food is cooked in an airtight bag to maintain its textures, flavors and aromas. It stands out for various benefits, including the ability to prevent the proliferation of bacteria.
Learn a little more about this prodigious way of cooking and dare to use it at home or in your restaurant to surprise your family, friends and diners.
What is vacuum cooking?
It is a cooking technique in which any ingredient is packaged and subjected to a set temperature and time to achieve cooking in a different way to the traditional one.
To pack the ingredient, it is placed inside a bag and all the air it contains is removed with the help of special pumps, to seal it completely and prevent air from entering.
With this method, the food has a longer storage time without expiring and its texture, presentation, taste and aroma are perfectly maintained.
A little bit of history
Vacuum cooking has a precedent in the year 1810 with an invention by Nicolas Appert. It consisted in placing products in glass bottles that were closed with corks and heated with boiling water.
This was the first way to maintain and conserve food by heat, thanks to the elimination of the microorganisms that are responsible for deteriorating food.
In the 19th century the preservation industry was created, which used the Appert process, but they used bags that were thermally processed and the air was removed to preserve the properties of the products.
Despite this, vacuum cooking emerged in the 1970s, when the vacuum preservation method was used to cook food.
Types of vacuum cooking
In the world of vacuum cooking, different preparation methods have been developed, which have been improved over time to obtain the most delicious foods.
The types of vacuum cooking include: direct cooking, indirect cooking and double cooking.
Direct cooking
This type of cooking is applied to soft foods such as fish, seafood and some vegetables.
It is done in short times and at temperatures that are above 57° C, but without reaching 100° C.
Indirect cooking
Indirect cooking is the ideal type of vacuum cooking for hard foods, such as meat or pork cuts.
They are cooked at temperatures between 65° C and 100° C depending on the type of cut and for a long time until the meat is tender.
Double vacuum cooking
This cooking method combines both direct and indirect cooking.
It is usually used to cook fish such as salmon, which need the direct method to cook the salmon flesh and the indirect method to seal the skin until a crispy texture is achieved.
This is how this technique is used
When using the vacuum cooking method, the food is cooked at temperatures between 65° C and 100° C depending on the ingredients and the type of cooking used.
To cook them, use the bain-marie technique, through which the temperature of the water is controlled. Steam cooking is also used, in which the oven -where the vacuum is placed- has a temperature lower than 100° C.
Foods that are cooked under vacuum need a humid environment, so the product has no water. Therefore, it is important to add a minimum amount of water before closing and starting to cook.
When the cooking is finished, the temperature should be immediately lowered to less than 65° C.
Finally, it is important to place a label on the product to specify its components and expiration date.
Necessary equipment for vacuum cooking
For a kitchen to be able to offer the service of cooking food under vacuum, it is important that it has the necessary machinery. In this case, only two pieces of equipment are needed: the machine that generates the vacuum and a temperature chiller.
Machine to generate vacuum
The machine to generate vacuum is in charge of eliminating the air contained in the vacuum bag where the food will be cooked. When the air is sucked out, it is sealed, eliminating up to 99% of the air from the bag.
In addition, it has a regulator in case the suction force is too strong for the different products to be sealed under vacuum.
Temperature control unit
When any product is cooked under vacuum, it must go through a rapid cooling process to avoid altering the temperature and allow the appearance of microorganisms responsible for decomposition. Thanks to this equipment, the qualities of the food are preserved and its consumption time is extended.
After passing through this machine, the food must be refrigerated at a temperature of up to 3° C or frozen at -18° C.
Is it possible to do it without any special equipment?
Ideally, this process should be done with a vacuum packing machine, but it is not very common in some restaurants and homes, so you can use the zip bags to store food, water and a large pot.
To achieve the vacuum you must fill the pot with water, place the ingredient inside the zip bag and slowly immerse the bag closed with a centimeter opening. When the water pressure has eliminated the air, it will be vacuumed and you must close the bag.
Do you want to use it at home? This is the way
To cook products at home that are vacuum packed, we tell you three simple methods to do it.
The first is with the help of a kitchen robot, where you can adjust the degrees by 5 to 65° and cook it until it has the colour and consistency you want.
By cooking with a thermometer and a pot of hot water you can prepare food that does not need a long cooking time. You only have to heat the water in the pot and measure its temperature until you reach the temperature you want, put the food under vacuum and check if it is cooking at the right temperature.
Finally, if you want to use a pressure cooker, you only have to put water to boil and place the product under vacuum on the grid until it is cooked to perfection.
Main advantages of vacuum cooking
As a first advantage we find that the food when cooked under vacuum preserves better the flavors and spices it contains, because it does not have the capacity to come into contact with anything.
As they are vacuum-cooked and then frozen, they keep longer and can be used to cook several dishes.
Because they are vacuum-sealed, bacteria cannot come into contact with food and do not have the ability to proliferate and decompose quickly.
Thanks to this type of vacuum cooking, the level of shrinkage in restaurants is reduced. As for the cooking of the food, the whole product is cooked equally.
Finally, it is a method that helps the environment by reducing energy consumption during the cooking process.
Vacuum bags, essential to master the technique
There are different types of bags for storing products such as zipper bags, but special bags are needed to perfectly store the ingredients under vacuum.
These vacuum bags must be made of polyethylene and polyurethane. The polyethylene does not allow liquids to pass through the bag and the polyurethane helps the bag seal easily and resist high cooking temperatures.
These vacuum bags are manufactured in different shapes, some thin for storing soft products and others thicker for foods that must be cooked at high temperatures.
Where to buy vacuum bags at the best price?
At Monouso's online shop you can get the best quality bags to vacuum pack your food, ideal for catering businesses or for use in any home.
To prevent the ingredients you buy from expiring soon, put them in vacuum-packed bags and they will keep their qualities longer.
In addition to preventing them from deteriorating quickly, it helps them to preserve their properties, flavour and freshness.
Within our catalogue of vacuum bags we offer you two types of bags: the professional industrial ones and the domestic embossed ones. With both types, your food keeps longer and you can use it for the vacuum cooking we have introduced you to in this article.
To satisfy the most demanding and diverse tastes, our vacuum bags have different sizes ranging from 140 x 450 millimetres to 400 x 600 millimetres.
These and many more products, for your business or home, you get them in our inventory, characterized by having the best quality and most competitive prices in the market.