Discover vegetarian cuisine for restaurants
Every day more and more people are changing their food consumption habits, so vegetarian cuisine for restaurants needs to be included in every gastronomic business.
Offering vegetarian and vegan dishes represents a great advantage for the restaurant, which can lead to increased sales or greater loyalty with a larger public.
Find out what ingredients should be used in vegetarian food recipes, their benefits, the differences between vegan and vegetarian, as well as some vegetarian food ideas.
Basic ingredients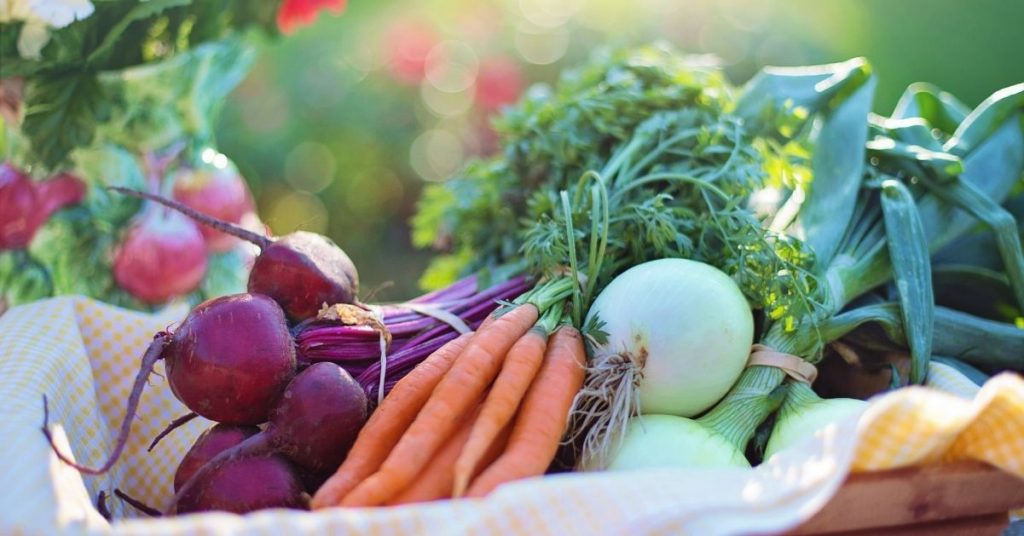 More than just vegetables and legumes, vegetarian cuisine for restaurants has many indispensable products to use in their dishes.
These ingredients have the characteristic that they are not of animal origin, but are good substitutes for meat products. In addition, each of them provides the nutritional properties that the body requires.
Animal milk substitutes
In order to eliminate animal milk from the diet, there is a wide range of substitutes for this important ingredient.
Products such as coconut, almond, oat, rice, sesame, soya, canary seed, quinoa, spelt and hazelnut milk are available on the market. All of them have the same or more nutritional properties than animal milk.
You can use these types of vegetable milk depending on the vegetarian recipes you serve in your restaurant.
Tofu
Tofu is a product made from soya milk and Nigari salt, which undergoes a coagulation process. It has a cheese-like appearance, with no flavour and a light texture.
Although it is a must-have ingredient in Japanese cuisine, over the years it has become one of the best substitutes for animal products in vegetarian and vegan dishes.
Itis inexpensive and versatile, so it can be used in both savoury and sweet recipes.
Seaweed
Seaweed is not commonly used as an ingredient in many dishes, but it is a must-have product in a vegetarian restaurant. You can choose between spirulina, wakame, agar-agar or nori seaweed, depending on the recipe you prepare.
Seaweed is used in recipes such as pasta, stir-fries, sushi, wraps, croquette base, salad, soups or smoothies.
Nuts and dried fruits
Nuts are another indispensable ingredient for vegetarian restaurant cooking. Use a variety of nuts such as walnuts, hazelnuts, peanuts, almonds, cashews, pistachios, macadamia nuts and pine nuts.
However, remember to follow the current regulations on allergens. In other words, notify diners of dishes containing nuts, so that they can take the precaution of not adding them to their meal if they are allergic to them.
Yeast
If vegetarian and vegan dishes are not approved by a nutritionist, they may not have the nutritional content the customer needs.
Get advice from a nutritionist and evaluate the vegetarian recipes you prepare. If the dishes do not have adequate nutrition, nutritional yeast is the star ingredient.
Nutritional yeast is a product that complements vegetarian recipes to meet their vitamin, protein and mineral deficiencies.
Why opt for vegetarian recipes?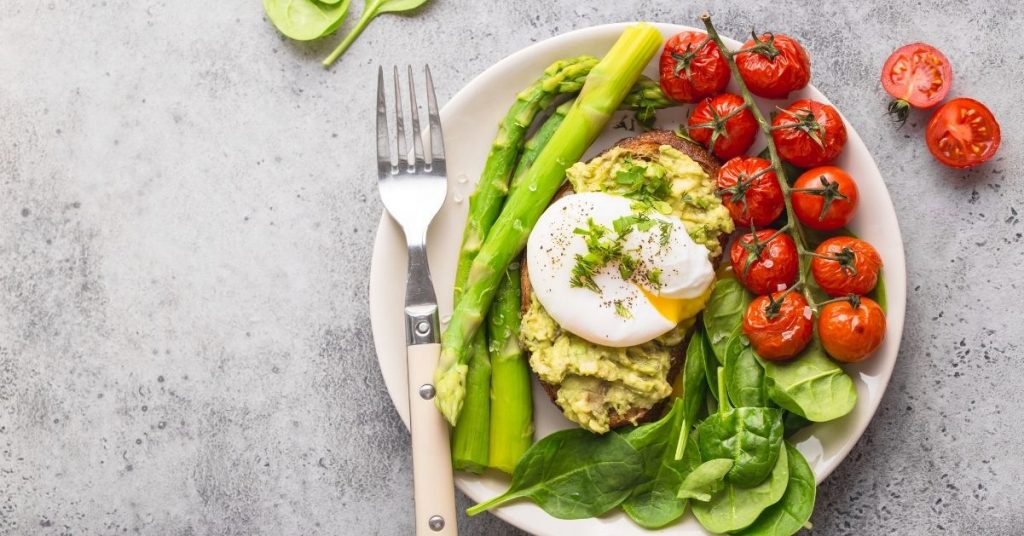 For several years now, people have been changing their consumption habits in favour of environmental protection and the eradication of animal abuse. This is why they opt for a vegetarian or vegan diet.
By including vegetarian options you offer a service that distinguishes you from your competitors. This brings more profit for your establishment.
Another advantage is that you do not need a lot of machinery to make these recipes, more than what is already part of your kitchen. Investing in the purchase of a vegetable chopper and a shredder will suffice.
Finally, the ingredients that make up each dish represent a saving for the restaurant. Vegetables and pulses are cheaper than animal products, so you have more budget to buy higher quality food.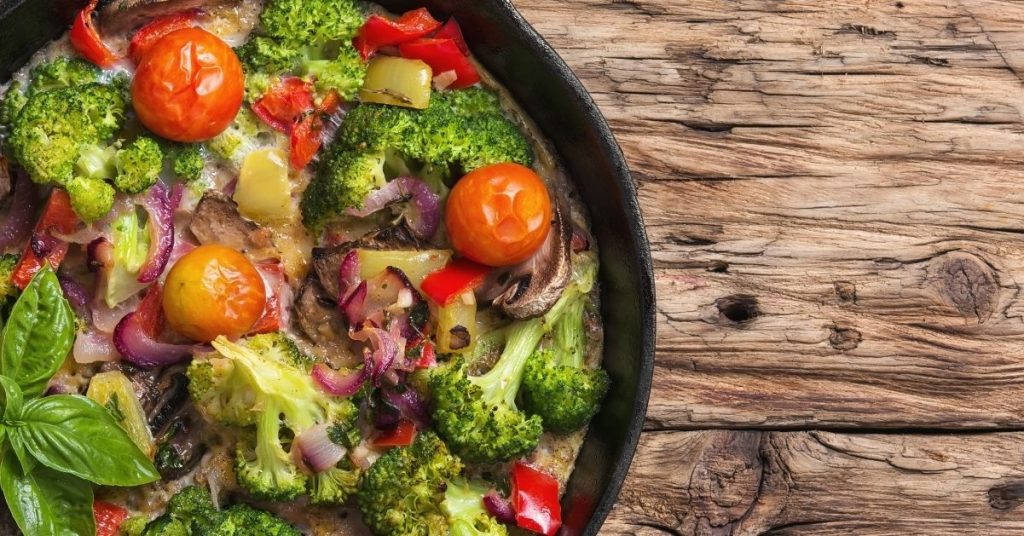 Vegetarian and vegan dishes are considered synonymous by many, when in fact they are different. Each type of menu serves products adapted to the lifestyle to which they correspond.
The vegetarian menu does not include red meat, poultry, fish, shellfish or molluscs. However, they do consume products of natural origin such as dairy products, eggs or honey.
The vegan menu, on the other hand, does not include animal products, so they opt for the consumption of vegetable substitutes for these foods
If you are looking for inspiration for dishes, here are some examples of vegetarian dishes for your menu.
They have a variety of ingredients – simple to obtain – and are easy to prepare in a short time.
Breakfast
For breakfast the gastronomic proposal is toast, accompanied with an olive pate.
Take a blender and place the olives, a clove of garlic, a handful of nuts of your choice and olive oil. Blend until you have a pâté and serve in a small bowl.
Toast the bread slices, place them on a plate next to the pâté and it's ready to eat.
Lunch
For lunch, go for a delicious, hunger-quenching alternative, such as courgette cream with croutons.
Place pieces of courgette, onion, celery and potatoes in a pot of water. Bring to the boil, remove from the pot and pour into a blender with a little olive oil and salt.
Blend until creamy and serve on a plate. Serve with croutons and the juice of your choice.
Dinner
For dinner, you can offer veggie chowders as part of vegetarian or vegan dishes.
Instead of animal products such as tuna or ham, use tofu, asparagus or artichokes as substitutes.
The taste will be just as amazing, but ensure that the product does not contain foods that are not suitable for these types of diets.
For snacking
Patatas bravas are an excellent option for vegetarian snacking, following the original recipe.
However, for vegans it is different. Take a bowl and soak flax seeds in it.
Once a gelatinous substance appears, add a tablespoon of olive oil and mix until it takes on the appearance of mayonnaise. Finally, top with chopped garlic and a squeeze of lemon juice for extra flavour.
Ideal products for vegetarian restaurants
Vegetarian restaurants need tableware that complements their mission: to be an active part of caring for the environment.
That's why at Monouso, our online shop, you will find a variety of biodegradable catering products.
Biodegradable plates
As a first option, we offer you biodegradable plates. They are made from materials such as sugar cane bagasse, palm leaves, wheat pulp, wood, cardboard and paper.
The entire section of biodegradable plates has endless options of shapes, colours and forms. Some are also customised with different motifs.
These plates take anywhere from 30 days to several months to fully decompose, unlike plastic plates which can take hundreds of years.
Biodegradable bags
Biodegradable bowls are made from bamboo, cardboard, palm leaves, sugar cane, coconuts or chinet.
They are sturdy and have an elegant look, which perfectly complements the plating.
Once they are finished, they can be used as compost and will begin their decomposition process.
Biodegradable cutlery
Biodegradable cutlery is made from palm leaves, sugar cane, wood and recycled paper.
In the catalogue you can choose from spoons, forks, knives, dessert spoons and skewers.