What are the advantages of home dining
The advantages of home cooking have become more than evident in these times of pandemic.
However, takeout offers more benefits than the security of staying home while eating your favorite food.
The advantages should be analyzed from two points of view: benefits to the customer and advantages as a restaurant.
Stay with us and discover the benefits of eating at home, especially in the face of the new reality.
Advantages of ordering food at home
As customers, home dining offers us a host of advantages, including
100% convenience: the main advantage of take-out is convenience. Without having to move from your home, you can enjoy a delicious meal, the one you like best and without effort.
Optimize your time: if you have little time to cook or eat, ordering food at home is the best option. In minutes, you could be eating the dish of your choice and still be doing your thing.
Eat where you want: One of the benefits of home dining is the convenience of being able to enjoy your favorite dishes anywhere. Your home, office, car or friend's house will become your favorite restaurant.
Almost infinite variety: Many times we have a full pantry, but nothing provokes us. At that point, take-out is the best option. You can order any kind of dish and enjoy it in the comfort of your home.
Adapts to your needs: Don't you have cash? Do you want to pay with PayPal or credit card? Don't worry, the new platforms help you order and pay with the payment method that best suits your situation.
More effective than 911: Did you arrive without notice? Don't worry, pick up the phone and you'll have a complete menu at home, with dessert included. An emergency service that will never let you down.
Benefits of providing meals at home
As we told you at the beginning, the advantages of home dining are not only for diners , but also for restaurants.
Below, we list the main benefits of take away for your business.
Gain more customers: Having the possibility to expand your scope of action is not possible, unless you have a delivery service in your restaurant. Before, it was necessary to open branches.
Reduce your costs: Although you must invest in shipping methods and packaging, the operating costs of serving food at home are lower than those of a restaurant service.
Promotions: The number of promotions you can implement in your take-out menu is so wide that you can have something for every occasion. Birthdays, movie days or any other occasion you can think of.
Put your brand in motion: Advertising your packages all over the city is invaluable, without a doubt, a very effective way to attract the attention of new customers.
Better special food packaging to take away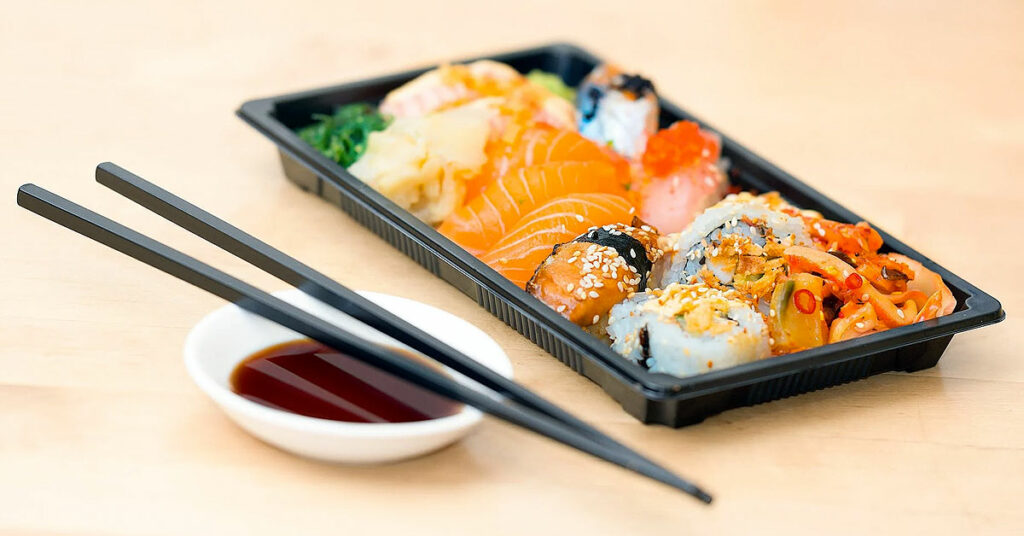 Providing home delivery service is a challenge for restaurants. You have to see it as an extension of the experience in your restaurant.
Therefore, it is important that you provide your customers with the necessary amenities so that they feel well served, even when they are not in your facilities.
At Monouso, the best ally in the restaurant sector on the Internet, we can help you achieve this goal.
We have a special Take Away, Delivery & Food Truck section where you can find the food packaging you need to offer a quality product.
We manage the delivery service to the address of your choice, so that you can receive your products – within 24 hours – without having to move to our facilities.