What are the different uses of bamboo in daily life?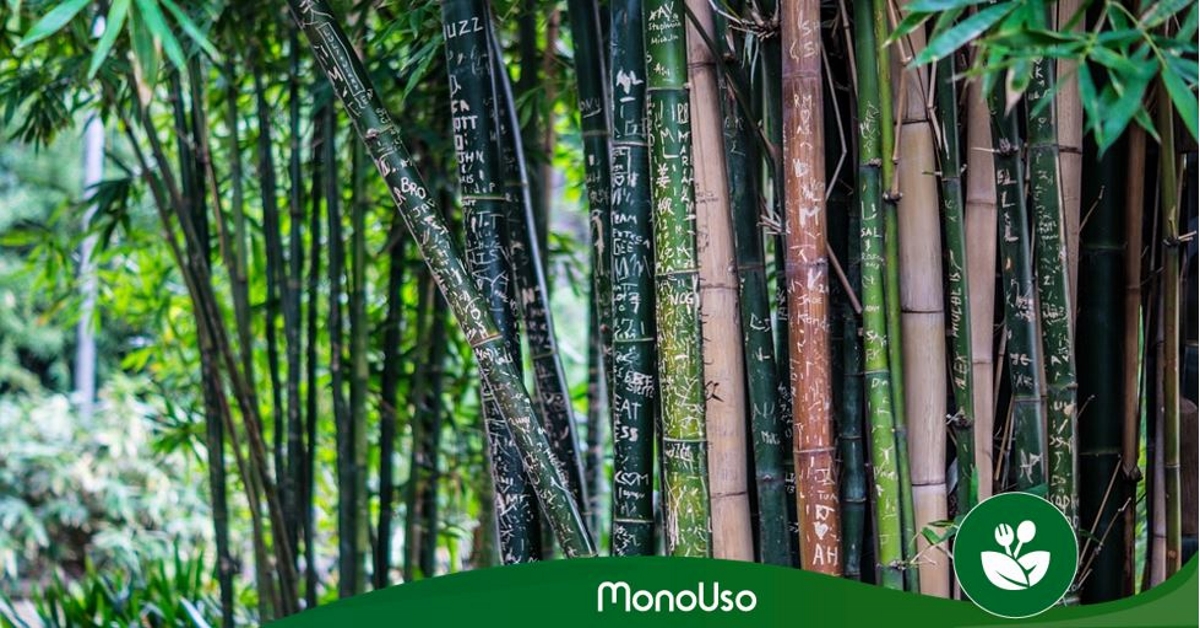 Today we want to talk to you about the uses of bamboo in everyday life today. Believe it or not, this Indian plant is a material that is transforming our lives.
Recently, two people were talking about the different uses of bamboo in everyday life. They exchanged opinions, while one told the other that he had acquired a toothbrush whose raw material was this plant.
These friends were happy to list the benefits this product brought to their lives and the environment. In their desire for information, they commented on the interest that bamboo products are arousing in today's society.
Without a doubt, there are so many things that can be made with bamboo, and there is so little awareness to take advantage of its benefits. On the contrary, if we had it there would be a complete use and we would be more friendly with the environment.
Below, we present you all the information you need to know about the uses of bamboo, in order to clear up all your doubts. Let's start!
What is bamboo used for?
Bamboo is known as the plant of a thousand uses, as it has great applications and continues to emerge. It is a sustainable resource that is used as raw material for the elaboration of many products.
This plant represents a sustainable business for the future, since it can be used in food, construction, medicine and others.
Here we will show you some of the applications that are currently being made with this light and resistant plant:
In Food
Generally, bamboo shoots can be consumed, that is, they are edible. This genus is attributed with the nutritional property of onions, specifically being rich in potassium and vitamin A. It has 17 amino acids, and its flavor is described as a pleasant, mixed artichoke with apple.
As food, its presentation can be canned, dissected or in fresh shoots that are eaten as a garnish or companion. Also, it is used in the preparation of fermented drinks for consumption.
It is attributed with medicinal and even therapeutic properties, to treat conditions such as hemorrhoids, asthma and hemoptitis. It can even be applied in the control of poison due to its high silica content.
Other health benefits derive from the consumption of the leaf. These can be: maintaining blood sugar levels, reducing cholesterol, detoxifying the body.
Also, it is seen to have an impact on reducing ulcers and strengthening hair.
In Textiles
Bamboo serves as raw material for ecological, soft, antibacterial and absorbent fibers used in the development of textiles. Even this softness and absorption can outperform cotton, creating an ideal towel fabric.
Bamboo-based textiles have antifungal, breathable, hypoallergenic and thermoclimatic properties. These benefits allow us to create articles such as: towels, sheets, blankets beneficial to the health of babies and adults.
There are and can also be created various textile products such as bedding, underwear, fashion accessories, etc.
In construction
Under construction, the bamboo plant is very useful, since its main stem can be used to build houses. This stem is made of a strong and hard wood, with an advantageous flexibility. It is an excellent material for building houses.
Using bamboo you can also build: scaffolding, roofs, walls, pillars and other objects of the construction industry.
Bamboo is a renewable material that also offers a number of technical advantages. It is as safe as iron or steel, and it is also a rust and moisture resistant insulator.
In the generation of energy
Studies show that bamboo has the ability to produce or convert to energy. Various research initiatives support energy production through the photosynthesis carried out by plants like bamboo. So far, few volts have been generated, but it is hoped that larger scales of energy can be achieved.
Bamboo is also an important material that can help in the generation of bio-thermal energy. This is due to its thermoconductive properties.
Dry bamboo can be used as an energy source to create firewood or charcoal.
Creation of objects and materials
Bamboo can be worked into different objects using those stems and fine fibers of the plant. With this raw material you can make everything from handicrafts to personal items, including household utensils.
Bamboo can be handled just like wood. This material is perfect for making different designs or decorative initiatives. It can be used to make furniture, toys, materials, baskets, household utensils, etc.
A number of bamboo items are commonly found in the market. They are easily available: curtains, covers, cushions, picture frames, vases, dishes and cutlery, among other options for the home.
Other applications in daily life
There are many other things that are being created and will be created with the use of bamboo as a raw material.
Music, too, is being taken by the initiative of the use of bamboo. The durable and lightweight quality of this material is being used in the creation of musical instruments. Flutes or drums are created with this environmental product as a base.
In sports or recreation, bamboo is used to make bicycles, surfboards, bats, and other items.
In jewelry, bamboo is used for its flexible characteristics. It is used specifically in the creation of bracelets, earrings, necklaces and other accessories.
Kitchen utensils have been opening up to the use of bamboo. Cutting boards, crockery, cutlery, spoons, are attractive when manufactured in this material.
Where to buy?
At Monouso you will find some bamboo utensils such as crockery and cutlery. In our page you will be able to get these articles at excellent prices, with quality guarantee, with offers and promotions.
We invite you to live the experience of using bamboo products, and go in tune with the environment. There are many uses that remain to be mentioned and known according to this plant.
Finally, we encourage you to continue researching this sustainable resource and the uses of bamboo in our lives – the wonder plant!