What is delivery and why apply it to your restaurant
For some years now, several restaurants have expanded their services by implementing delivery service.
Delivery is a solution for people who don't have time to shop, don't want to leave home and even those who don't feel like cooking. It can also be a necessity, as during the Covid-19 pandemic.
If you implement food delivery you will attract new customers. In turn, frequent eaters will know that they can eat your dishes anywhere and your business will generate more income.
Take note of the keys and steps you need to take to make your restaurant's delivery service a sales success.
What is restaurant delivery service?
Food delivery consists of moving – in the shortest time possible – the dishes ordered by customers to the address where they are.
The delivery service is handled through calls to the establishment. There are also digital platforms dedicated to making home deliveries.
Dishes ordered by diners are served in special delivery containers to avoid spills or cold food deliveries.
Regardless of whether the delivery person works for a company or whether the restaurant has its own delivery person, it is important that the containers can be transported by car, motorbike and -even- bicycle with the expected safety.
Ingredients you need to offer food delivery service
To start offering delivery service in your restaurant, you must first make sure you have certain elements.
You will need four tools that will make a big difference in your sales and in the process of building customer loyalty.
Telephone and communication channel
It's the traditional way of communicating with your customers. Through this channel, they will be able to communicate with your establishment, know the menu, service costs and place the order.
The phone used for delivery service orders must have a high tone so that your operator will answer the call and not make the guests wait.
Personalized attention
The attention that must be given to clients must always be personalized. For this reason, it is necessary for them to be attended by receptionists.
The receptionists to be hired must have patience, experience and know every dish on the menu.
She must be an orderly person, with the ability to take note of each of the customer's requests , answering any questions that may arise during the process.
Special packaging for delivery
When shipping food by delivery it is necessary to serve the dishes in containers that maintain the properties of the food.
For this reason, you should invest in packaging that preserves the temperature of the food. Don't forget the lids, which are necessary to avoid spills or losses.
It is a good idea to have some element of customization of the packaging, with your logo or corporate colors.
Computerized management and specialized software
Rather than taking notes on customer orders, computers can make management easier , reduce preparation time and improve delivery.
A specialist can be hired to develop software for your restaurant to create a database of commands and menu items.
You can also analyse the wide range of options on the market.
Elementary keys to offer food delivery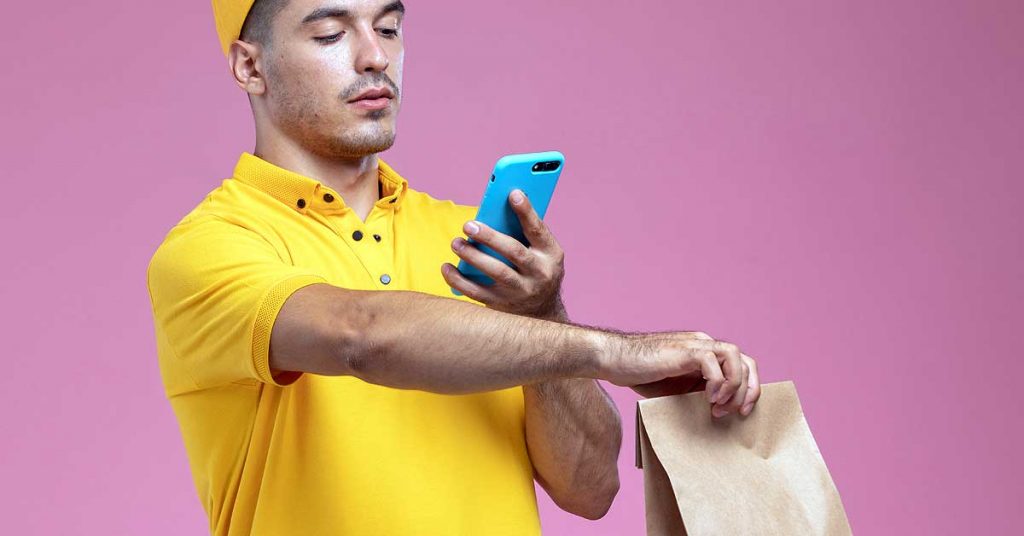 In addition to having the appropriate tools to start providing the food delivery service, there are certain secrets that will differentiate your service from the rest of the restaurants.
Here is a summary of the most important ones:
You have to decide which will be the most viable option for the service, serve the same menu for the delivery service or organize a special menu.
When making that decision you must take into account which are the most profitable dishes, the easiest to package and those that keep their presentation after the delivery.
Finally, study the viability of adding family combos, in which you offer dishes for families of 4 to 6 members, at reasonable prices.
Differentiated communication
Have a clear and direct communication with your users through your restaurant's website or social networks, and even by recommendation of the waiters.
Inform through those means that your business is offering the delivery service so that they can taste the dishes of their preference from the comfort of their work or home, and the hours in which the service works.
Exploit new markets
Even if you have an established clientele or market, it's always a good time to break into new markets.
Offer options on your menu such as combos and offers for students, workers, families or specific parties.
You can also reward new and old customers. Offer discounts on your purchases or free delivery from a certain amount.
Cash flow
The delivery service is ideal for increasing cash flow. If everything goes as planned, you will have the funds to expand your service or remodel your premises.
Delivery extends the range of action of your restaurant and offers you a luxury opportunity to grow without limit.
Ghost Kitchens
If your restaurant's kitchen does not have the capacity to handle the delivery orders and those of your diners on the premises, your best option is to hire a ghost kitchen.
What are they? They are kitchens that are rented to restaurant owners to have more comfort when cooking orders for their delivery platform.
Tips so that your shipments always arrive on time
When ordering a food delivery, customers expect it to arrive at the promised time and to be the correct order.
Generally, deliveries are expected to take less than 30 minutes to an hour to arrive, so it is important to follow certain tips to avoid delays in transit.
Specific delivery areas
Depending on the area in which your restaurant is located, you should establish the zones or places where the delivery men arrive.
The delivery zones must take into account the route and the delivery time. No one will want to order a delivery and have to reheat the food before dinner.
Enough delivery people
You'll never know how many delivery orders will arrive during the day, but you could always have an average. You'll also know the days with the most movement.
Ideally, you should have several delivery people. If you have a few options to have more choices soon, so much the better.
If you have a restaurant that is just starting, it is recommended to implement delivery service to areas near the premises.
This way you avoid all the management until you add more experience and they know you better.
Organize the whole process
To speed up the process of cooking, packaging and delivery of food, the ideal is to order all inputs for easy access.
The less time spent on preparing each dish and packaging it, the faster it will be delivered to the diner.
Cheap and quality delivery packaging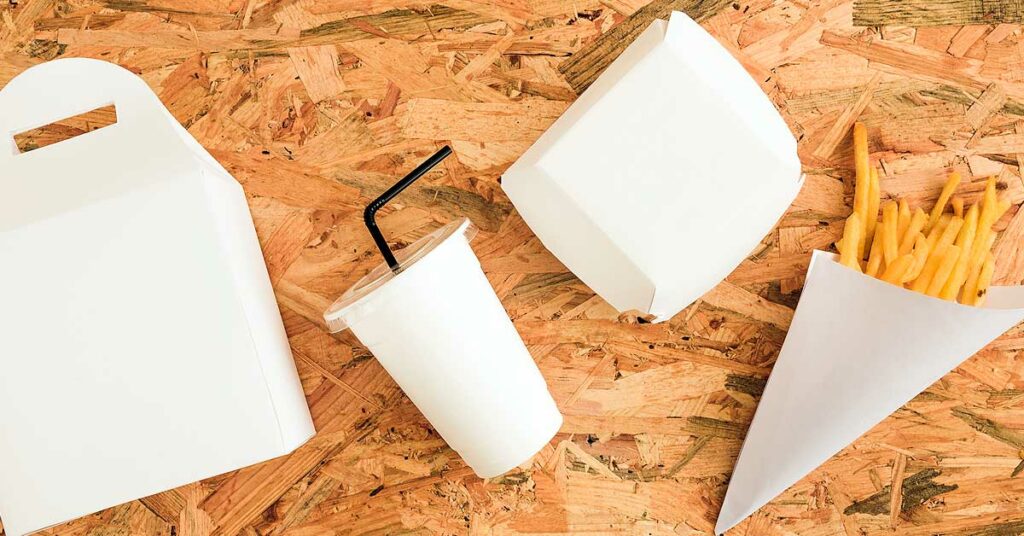 No matter what dishes you offer for delivery service, your restaurant needs the best packaging.
That's why at Monouso's virtual store you will find a wide variety of containers for take away, delivery and food truck.
These containers are easy to transport, maintain the temperature of the food, have comfortable serving capabilities and even prevent customers from getting their hands dirty with grease.
To offer you options that fit your business, we have products made of different materials.
In addition to packaging, in our online store you will find glasses, napkins, cutlery, cleaning products and even hotel and restaurant clothing.