What is foam and what is it for?
If you want to find an ideal material to use in many projects and other purposes, we recommend the foam. This material turns out to be one of the most used in the construction, kitchen and electronic industries, as packaging.
It is very well known for its temperature insulation, protective properties, softness of its texture and high resistance.
Despite being very useful, many still do not dare to use it and enjoy its benefits. In the following entry we invite you to learn more about the foam.
Foam What is it?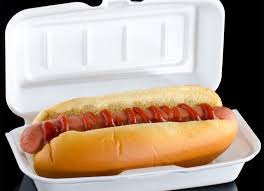 It is a very versatile material made of closed cell polyurethane foam. So, in terms of structure, its production is based on tiny bubbles that have elasticity and water resistance.
This material is also characterized by its resistance to materials derived from petroleum or its solvents. The foam is increasingly used thanks to its lightness, and can be manufactured in different thicknesses and densities.
What are the properties of the foam?
This material has excellent properties, and we will tell you about them below:
1. Versatility
This material may vary in characteristics depending on the components with which it has been produced. In addition, it is capable of offering different types of foams and physical characteristics that make it useful for different activities.
Due to its versatility it can be used both in construction and in things as simple as a game.
2. Resistance
This material is very resistant to certain external agents to which it has been exposed, including water, cold and high temperatures up to a certain degree. Also, it is resistant to damage from oxidation and aging.
3. Lightness
As they have air trapped inside, most of their volume is essentially air and that makes them lighter.
4. Insulator
The foam is an excellent insulator of temperatures and is also very good at blocking sound.
5. Protection
Its characteristics allow a cushioning to the strong blows. As it is a non-abrasive material, it can be used to protect delicate surfaces, which is very useful in more thorough work.
What is foam used for?
As we have already explained, this material has different uses nowadays, among which we find
In construction: It is very useful as a thermal insulator and is also used as a filling material between walls, cracks and panels. In addition, due to its insulating characteristics it is usually used as an acoustic absorbent.
Furniture sector: It is used as the main padding in upholstery and in seats and sofas. In addition, it is also useful in cover and packaging materials.
Quilting sector: It is used as the main filling material of the different layers of the mattress.
Automotive industry: It is used to provide greater comfort in cars. It is usually used inside the vehicle as headrest, armrest, steering wheel and control panel. Also, various parts of the bodywork and as a filling element for acoustic insulation.
Footwear industry: It is currently being used in the manufacture of soles and upper and synthetic components of footwear. As it is a resistant material, it provides the footwear with comfort, durability, lightness, waterproofing, protection and impermeability.
Food sector: Its use in containers and lids for coffee and juice is very popular. Dishes of different sizes and uses are also produced.
As a paint base: There are paints made from the active ingredient of foam, polyurethane. They are widely used in the marine industry to paint boats and ships, providing a finish similar to that of an automobile. This type of paint offers gloss, a solid and durable film and greater resistance to water and other chemicals.
In the toy industry: It is used to make toys, as well as protective material, especially in delicate parts.
What are the benefits of using foam?
Its properties provide endless benefits, among them:
It offers greater protection from strong vibrations and impacts and from delicate surfaces and objects.
It can be manufactured in different densities and gauges.
Some additives provide antistatic properties, essential for transporting electrical goods.
It is a very resistant material, especially to water and extreme temperatures.
It's one of the lightest materials around and that's a big advantage because it doesn't add any extra weight.
It is an excellent filler for spaces, cracks and fissures.
In which product can we find the foam?
There are many products that are made of foam, here are the most common:
Foam rolls
They are used to provide protection to materials and products. They are usually for wrapping, packaging or wrapping.
It comes in different densities ranging from 0.79 mm to 6.32 mm. Also, in different dimensions ranging from 1/32″ to 3/32″.
Foam profiles
These are sheets of foam that are placed on the sides and corners of devices, machines or products. They are very flexible and their purpose is to cushion the impacts of the shocks.
Foam Spray
It is widely used in the construction industry for filling cracks, sealing gaps, placing doors and windows, among others.
Foam pool cylinders
It is one of the playful forms of this product, it is used as a float by children and adults and serves as a method of fun. Usually, the foam comes in colors like white, black and blue, but in the cylinders they add different colors.
Thermal glasses and plates
The cups are used to serve hot drinks such as infusions and coffee. Dishes are used to serve food, especially in fast food restaurants.
Where can I buy products made from foam?
At Monouso.es you can find certain products such as thermal foam cups. This is a disposable product and comes in an 80z presentation which is equivalent to approximately 240 ml.
In this shop you can also find the lids for the thermal foam cups. They are an excellent option for hotel and catering businesses, restaurants and cafes and you will find them at the best price on the market.
Monouso also offers you a wide variety of ecological and biodegradable products. These include containers, napkins and kitchen paper, glasses and kitchen utensils, among others.