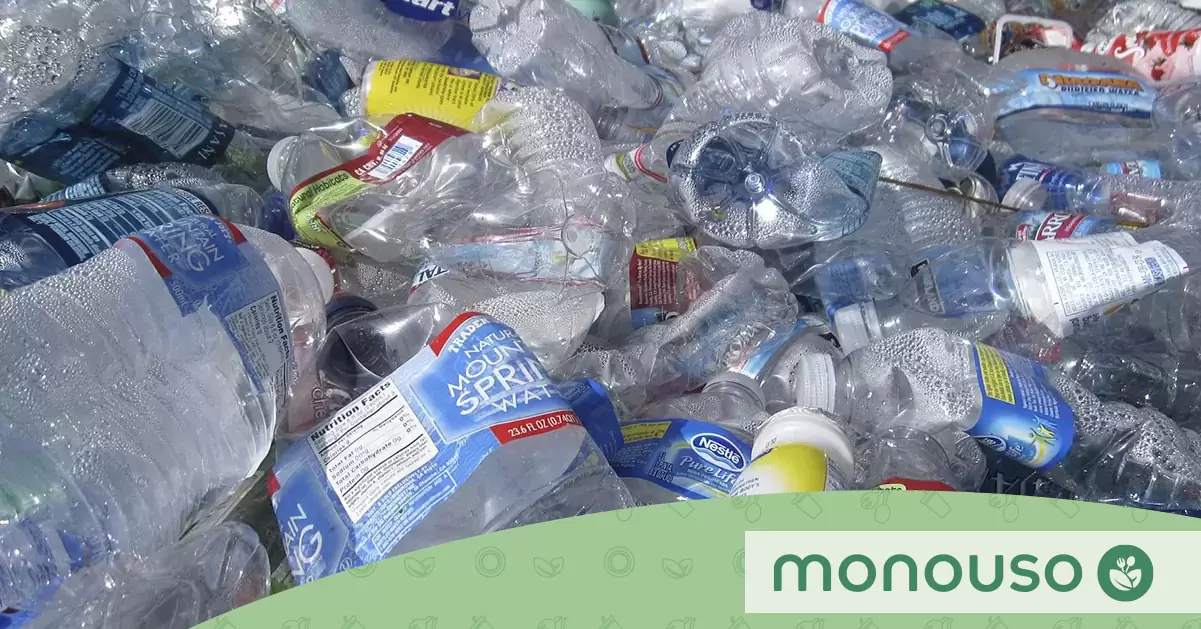 Are you interested in knowing what PET is and its advantages for the planet? Get to know all the details that characterize this totally recyclable plastic.
What is PET?
Polyethylene Terephthalate (PET) is one of the most resistant plastics currently available in the packaging and bottle industry. However, its best feature is that it is a 100% recyclable plastic.
It should be noted that PET containers are manufactured from a polymerization process of terephthalic acid and monoethylene glycol. Throughout this process it can be transformed into various formats, thanks to the different extrusion, injection or thermoforming processes applied to it.
What kind of containers are manufactured in PET?
Many containers are manufactured from PET. However, this particular type of plastic is most commonly used for packaging or protecting various foods. It should be noted that the most common PET plastic food containers are:
PET containers for soft drinks.
PET containers for sports drinks.
PET containers for water in individual format.
PET containers for ketchup.
PET containers for dressings.
PET containers for peanut butter.
PET containers for vitamins and containers dedicated to cooking.
Environmental advantages of PET
The production and commercialization of PET containers has different benefits for the environment and here we will tell you what they are:
Energy savings: The manufacture of PET food containers saves more than 84% of energy compared to other types of plastics.
Resource savings: As it is a 100% recyclable plastic, it can be used for the manufacture of new products. Therefore, it would supply the plastic manufacturing industry with at least 9%.
Reduction of greenhouse gases: The production and reuse of PET plastic reduces the generation of greenhouse gases considerably. For example, 1 ton of PET plastic bottles equals 1.5 tons of CO2 less in the atmosphere.
Less waste to landfill: It can be recycled for reuse in the plastics industry. Therefore, tons of PET plastic bottles are less likely to end up in landfills.
RPET
RPET is the result of an industrial process that reuses PET plastic to create new plastics. In other words, the final result is RPET plastic, which can be found in different formats, such as products or packaging.
It is a thermoformable laminated material. Industries obtain it from recycling containers of PET plastic bottles or containers.
Undoubtedly, PET plastic is a good alternative to contribute positively to the planet.
learn more about these concepts in our Dictionary of Hospitality and Catering!
Frequently Asked Questions
What is PET?
It is a resistant and fully recyclable plastic that has become popular in the manufacture of packaging for the food sector. Moreover, its manufacturing process is less harmful to the ecosystem.
How is PET obtained?
PET plastic is obtained through a polymerisation process of terephthalic acid and monoethylene glycol. This gives it a high degree of crystallinity and it can be transformed into different presentations, depending on whether it is subjected to extrusion, injection, injection-blowing and thermoforming processes.
What are the advantages of PET?
PET plastic offers many advantages. However, the most important are the following.
● Fully recyclable.
● Combats CO2 emissions.
● Highly resistant to wear and tear.
● Optimum impact resistance.
● Highly visible crystalline appearance.
● Suitable for use in products that need to be in contact with food.
What is RPET?
It is a type of plastic that is obtained after an industrial process where recycled PET plastic is used as the main raw material. This means that RPET plastic depends on the recycling of PET plastic to obtain it.