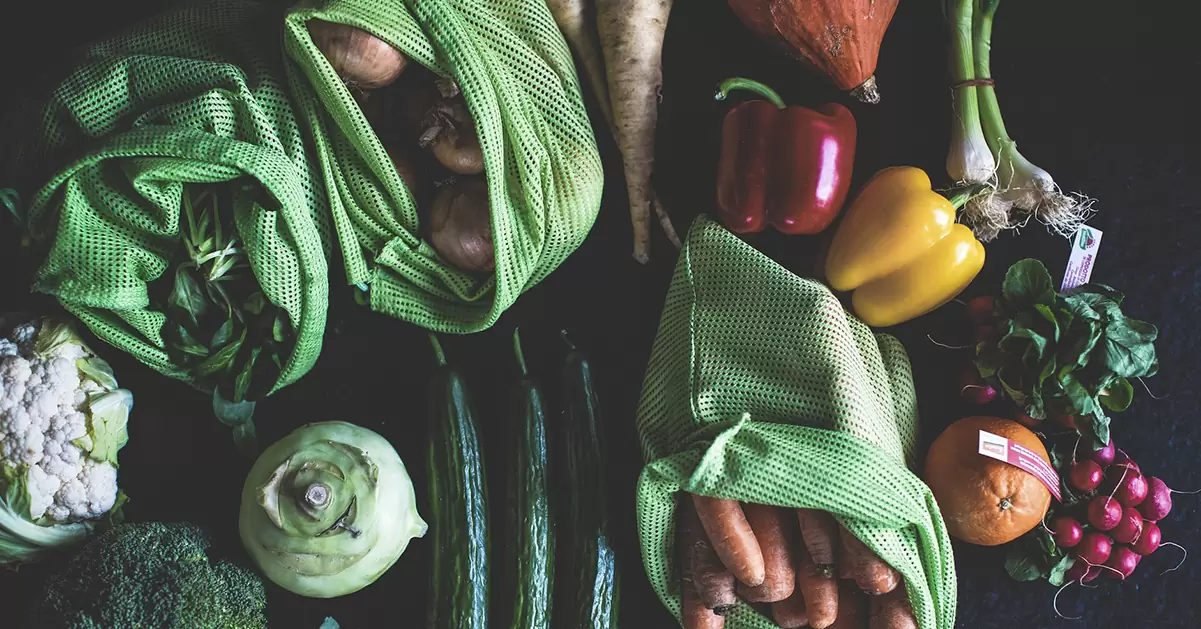 Perhaps you have heard this expression recurrently in recent times, but you are still not clear about what exactly it refers to. When we talk about zero waste, we are referring to minimising the generation of waste as much as possible, in order to take care of the planet and prevent the continuous waste that is compromising our future.
But is it possible to apply the philosophy of zero waste in the hospitality industry? Do we consider zero waste trendy? Today we will find out!
How to be zero waste?
Following this stream of thought and action is based on the five Rs rule: reject, reuse, reduce, recycle and compost (rot).
Reject
In other words, getting rid of everything we don't need. Applied to the restaurant sector, this means opting for reusable packaging and utensils, leaving behind single-use ones, which are more difficult to recycle (or cannot even be recycled).
Reduce
Pay a lot of attention to the shopping list and the shopping basket, to avoid buying what we accumulate out of habit. More responsible consumption is essential and is a small contribution to the cause.
Reuse
In this way we give products and materials a second life.
Recycle
Whenever it is not possible to reuse a consumable, we should try to recycle it, so that its raw materials can complete a new cycle of use.
Compost
It is very interesting to go for home composting, for example, organic waste from the kitchen of our business or premises.
Join the zero waste lifestyle!
How do we apply the zero waste movement to the hospitality industry?
In the catering industry, this initiative is based on two main axes: firstly, reducing waste when cooking (optimising purchasing and using fresh food that has not been used to create new recipes). For example…
Over-ripe fruit, which can be used to make jam.
Soft vegetables, but in good condition, which can be used to make a purée or a cream.
Leftover bread to make pudding bases.
Secondly, opt for reusable products and packaging, which minimise the volume of food waste as much as possible.
Initiatives with which we can join the zero waste style
Bulk products: buying products that are not packaged and are also certified will allow us to minimise our environmental impact. We can choose suppliers who work with ecological products. In this way, we dispense with the packaging that covers these products.
0-kilometre" cuisine: that is to say, to opt for local, local products and only buy the quantities that we need. This will entail a good and intense work of scandals, which will be positive for our economy, as well as for the planet.
Last minute food offers: nowadays, initiatives such as "Too Good to Go" allow us to get rid of leftover food and dishes after service, thus obtaining an economic return by selling this food in good condition at a lower price. Nothing to throw away!
Optimising water use: for example, using dishwashers at maximum capacity, avoiding hand-washing, installing diffusers on taps…
Creative recipes: the avant-garde in gastronomy and cooking also involves applying new, more creative and complex recipes, in which reducing food waste becomes a priority or, at least, an important factor to be taken into account.
Food waste is a concern for some of the leading companies in the sector.
You can also find zero waste shops in many cities.
Frequently Asked Questions (FAQs)
What is zero waste?
Zero waste is a business mentality and approach that aims to prevent the production of waste.
What does it take to be Zero Waste?
To be zero waste requires, first and foremost, a commitment to the environment and a clear understanding that it is impossible to continue consuming natural resources beyond your means on a continuous basis.