Why use thermal coffee cups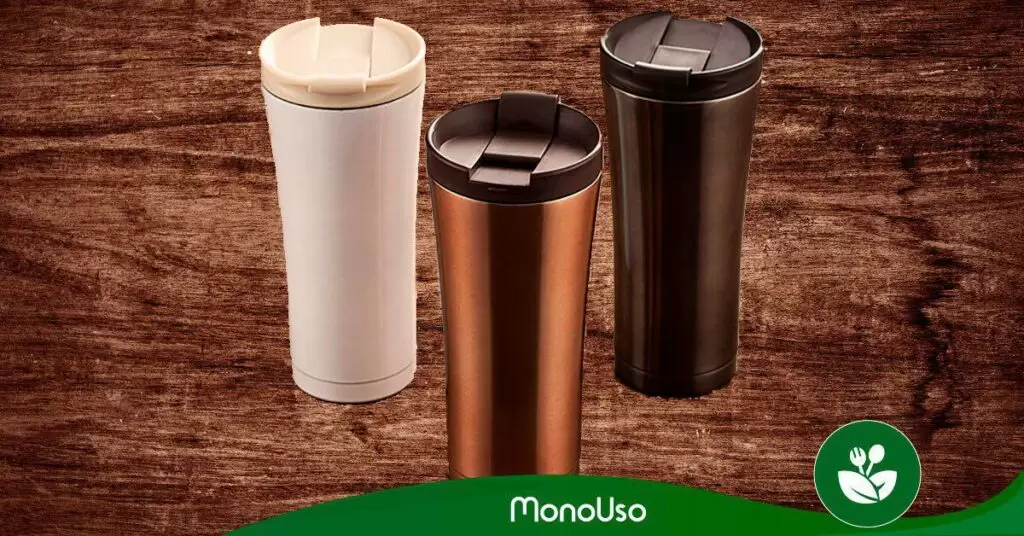 Do you want to buy a thermos flask for your drinks? These glasses are multi-purpose, you can take them anywhere with drinks at different temperatures, plus users say they make them look interesting. However, they are most often used to take coffee to work and save time. So, learn the reasons to use heated cups for coffee and how to choose the best container.
What is a thermal cup?
It is a container created to take drinks like tea, water or coffee anywhere you go. It has the ability to keep the drink cold or hot for a long time. It has a thermal insulating coating. Also, it is made up of two walls of silver-colored glass, with an intermediate space where there is a vacuum. It prevents the passage of energy by convection and conduction.
On the other hand, the silver one shows the radiation. Generally, thermo cups are made of stainless steel, in order to be ultra light and to minimize fragility. In addition, they are able to withstand sudden changes in temperature, the exterior is made of plastic or metal to reduce costs.
Find out a little more about the thermal cup models in the following video:
Advantages of using thermal glasses for coffee
Why use thermo cups for coffee? The reason is that these containers offer multiple advantages. For example, they are easier to use and safer. As their name suggests, they are made of temperature-insulating materials, so the beverage is kept warm as if it were just served.
Another of its benefits is that it has a practical and comfortable closure, which makes it easier to drink coffee without staining on the way to work. Likewise, if you go on the bus or subway, with a simple movement of your finger you can open the lock and taste your coffee. In addition, they have a secure handle to achieve a smooth grip on the glass.
On the other hand, one more reason to buy a thermos flask is that you can use it on other occasions. Since it keeps drinks cold for a long time, for example, you can use it to carry water when working out at the gym or when running in the park.
Thermal glass or bottle Which to choose?
Coffee bottles are also known as thermoses, many people wonder which one is the best to carry the coffee and keep it at its exact temperature. However, it depends on the purpose for which you are going to use the container. That is, if you are a heavy drinker and fill your cup in less than an hour, you will want a bottle because it has more capacity.
On the other hand, if you prefer the intense brevity of the drink, choose to use a thermal cup for your coffee, because it is more comfortable, since you can use it as a cup.
What to consider when buying a coffee mug
When buying a thermos flask, first check if it has these characteristics, which guarantee its good functioning.
Thermal insulation
It is really important to determine whether it has excellent thermal insulation, since some may lose temperature through conduction, convection or radiation. It must have an airtight seal, a rubber seal and the internal finish must resemble a mirror, which makes the heat bounce and return. In other words, it prevents the transmission of temperature by radiation.
The product brand
When using thermal coffee cups, a good brand is what gives you confidence. Therefore, when buying the container, make sure you choose famous brands that are well appreciated by customers. This way, you will get a quality product.
Materials and technology
A good thermos container must be made of quality materials. The interior is usually made of stainless steel, copper, glass, foam or BPA-free thermoplastic. In addition, it is necessary to check the sealing technology, which is vacuum and silicone gasket. The internal shape of the cup must be cylindrical rubber, plastic or metal.
Also, make sure that the lid is in good condition, since it sometimes presents problems and can be the cause of heat loss.
Design
There is a great diversity of colors and shapes, especially in the body of the container. However, you should not only pay attention to the aesthetics, but also to the fact that it offers a comfortable design. Look at the functionality, as they exist with or without a handle. However, choose according to your preferences and needs, but consider buying one with a rubber base to prevent it from slipping.
Without a doubt, using thermal cups for coffee offers several advantages. Follow the suggestions to choose the best one for you.
FAQ
What are the advantages of using thermal cups for coffee?
Not only does the drink stay hot as if it had just been served, but it also allows us to enjoy it at any time thanks to its practical and convenient closure.
Should I choose a thermal cup or a bottle?
It depends on your needs. If you are going to use it all day long, the bottle is your best option. However, if you are only going to have a small drink during the day, the thermal tumbler will fit in perfectly with your routine.
What should we take into account when buying a thermal coffee cup?
We should think about thermal insulation and look for a product with an airtight seal, rubber seal and a mirror finish. In addition, relying on quality brands is a must.