Wine websites, the 13 best places to buy wine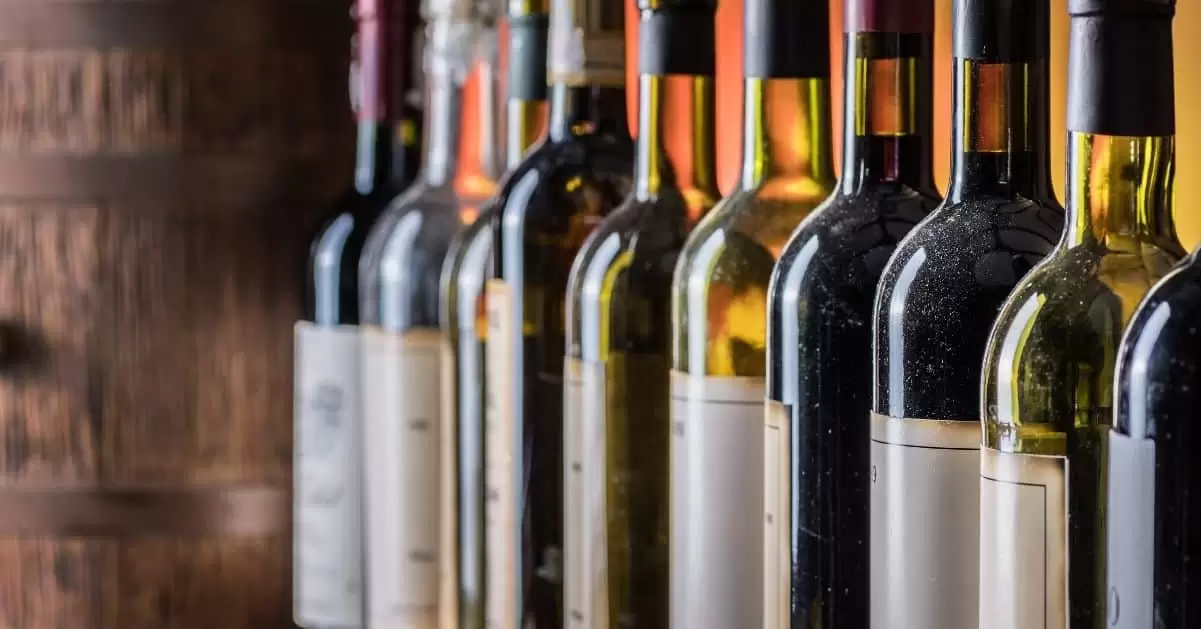 Wine websites greatly facilitate the work of thousands of wine merchants every day, but how to find the right one?
In this post we take a look at the 13 best websites to buy wine online.
We wanted to include in this list the best in terms of quality and price. In this article you will also find the addresses of the wine websites of each of the places we will talk about in order to make it absolutely easy for you to buy the products.
Discover the best wine websites
On the Internet you can find an exorbitant amount of wine websites. However, what guarantees that they are the best? Here is a list of the 13 best wine websites, which have a lot to offer with the cost-effectiveness and simplicity you want. Uncover your wine and sit down to read this work!
1- A Por Vino
A Por Vino is one of the best online wine websites, as it has a wide selection of wines. It offers both relevant information such as news on bottles of wine that manages the shop or the list of their best-selling products. It also has an outlet where it offers bottles of wine of different brands, which can be purchased with up to 70% discount.
Website:
http://www.aporvino.com/es/
2- Bodeboca
Bodeboca is another of the wine websites that we recommend. It has a diverse collection of the best bottles of wine, according to each of its types. You can also find the products according to the price range to pay.
It offers various discounts for selected wines and, if you subscribe to the premium shipping offer, you don't have to pay for delivery to your restaurant.
Website:
https://www.bodeboca.com/
3- Private Winery
The wine website Bodega Privada offers you a wide and divided catalogue with the most innovative bottles of wine that have arrived to the shop. We place it in our number 3 wine website for this reason. Likewise, you will find information about which are the best selling products and highlights of the shop.
Website:
http://www.bodega-privada.com/es/
4- Decant it
Decántalo is another wine website where you can buy wines online, especially if you are looking for a bottle of Spanish wine . Within its menu you will find different brands of bottles of distilled and sparkling wines. Another advantage of Decántalo is that you can earn discounts on your purchases, as long as you recommend the site to your friends and family.
Website:
http://www.decantalo.com/es/
5- Gourness
Gourness is one of the ideal wine websites for people who love wine and discounts. For example, on their site you can get discounts when you buy three or six bottles of wine.
This shop offers advice to its customers via WhatsApp or by phone, so that the wine selection process is close to the customer and they can easily find the type of wine that best suits what they are looking for.
As an advantage, it stands out that it does not only offer wines from well-known brands or special editions. It also dedicates a section of its website to offer a selection of wines produced in small vineyards.
Website:
https://www.gourness.com/
6- Lavinia
Lavinia is one of the best online wine websites, as it has been offering its wine sales service to the public for more than 20 years. The site has a simple and well-structured design, which makes it easy to find the wine you are looking for.
It offers excellent prices and the shipping of the products you buy is very secure, with the aim of ensuring that the bottles arrive intact in your hands.
Website:
https://www.lavinia.es/es
7- My Sommelier
My Sommelier is one of the wine websites where you will find a lot of information about each of the types and brands that exist in the market.
In addition, they offer you suggestions of wines from the shop, the best-selling wine brands and the wines they have on offer during the day.
Website:
http://www.misumiller.es/
8- All Wine
Todo Vino is one of the best online wine cellars for offering an extensive wine list, ranging from reds to sparkling wines. They also tell you which are the best selling bottles of wine.
It also has a section of exclusive and new wines to please those wine-loving customers who are dying to try new and quality products, and one dedicated to bottles of wine priced under nine euros.
Website:
http://www.todovino.com/
9- Take Wines
In addition to having an extensive wine catalogue, Tome Vinos has a small list of bottles of special wines from El Bierzo. It also has a compilation of the most recent wines on the market and the best sellers, an ideal section for those who do not know what wine to buy.
Website:
http://www.tomevinos.com/
10- Vila Viniteca
Vila Viniteca is another impressive wine website because it offers a close advice to customers about any information you want to know about your favourite drink, from the winery where it is produced to what is the ideal pairing for that bottle. It also offers information such as wine of the day suggestions, wine club information and scheduled tastings.
Website:
http://www.vilaviniteca.es/es/inicio
11- Vinissimus
Vinissimus is classified as one of the best wine websites as it includes a complete catalogue with offers, news and wine selections. It also has a section for awarding prizes for the best bottles of wine of each type during the day.
Website:
http://www.vinissimus.com/es/
12- Vinorea
Vinorea is a wine website whose service is rated as one of the fastest and best packaged on the market. They offer online advice, ideal for customers who have doubts about what types of wine pair best with their dishes and the occasion for which they are buying it.
Website:
http://www.vinorea.com/
13- Vinoselección
Last but not least, we find Vinoselección. On this wine website you can buy bottles of wine, organised according to types or brands. Another alternative is to buy them, according to the pairing of the food you accompany with the drink.
Website:
https://www.vinoseleccion.com
Why buy from wine websites?
There are many advantages to buying from wine websites, from the prices to the delivery of the products. The truth is that it is an excellent alternative if you do not have time to go to a shop and buy the wine or in case you do not get the wine of your choice. From Monouso we invite you to do your own research if you wish, and search among the different wine websites to encourage you to buy
Best prices and offers
The best thing about wine websites is that the costs of the products are not as high as when visiting a physical shop, it is an excellent way to have imported wines at the price of a local market
This is because these shops don't have to pay rent or basic utilities such as electricity or water, so they don't make as much profit on the products. This means that if you want to buy several bottles of the wine of your choice, it will not be as expensive as buying a couple of bottles of wine in a physical shop as on the various wine websites
Tips on how to buy from the best wine websites
1- Sign up for the ones you like the most
Subscribe to the wine websites you like the most and this way you will be sure to receive the news and promotions of the week by email. That way you won't have to be logging in every day to hunt for a bargain.
2- Compare offers and prices
You never know when you might find a better deal than the rest and this is the best way to do it. Check several wine websites to compare offers and choose the one that best suits your needs.
3- Watch out for shipping costs
You should be careful with misleading offers, since what you don't pay for in the product you may be charged for in shipping costs. Before you buy, check the invoice to see what you are being charged and whether the offer is really as tempting as you thought.
4- Pay attention to the site's reputation
Take a look at the recommendations and comments of each of the wine websites. Keep in mind that it will always be better to buy bottles of wine on websites that have good service, prices and a favourable reputation. You will find out the truth of the service from the reviews on the site.
Best products to drink your wines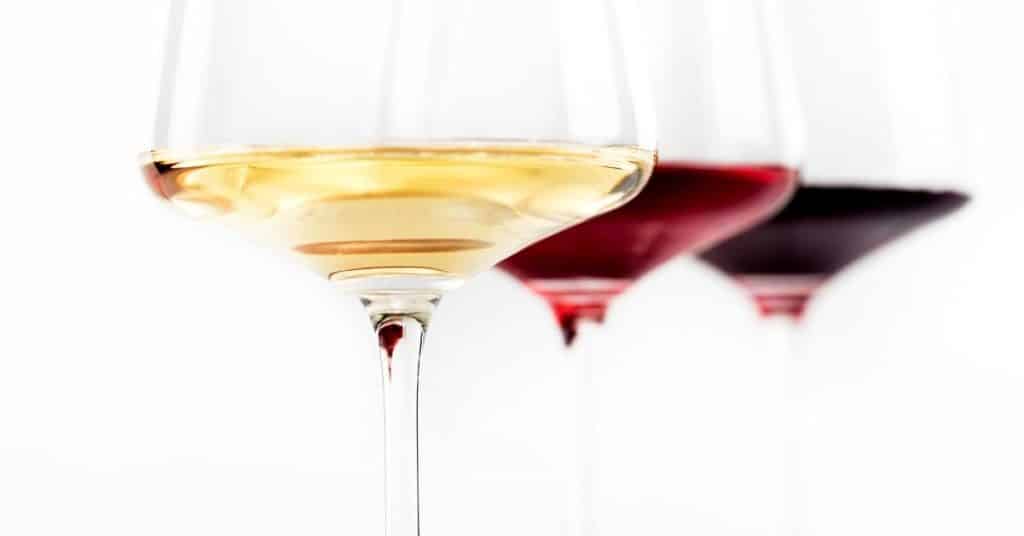 When buying a wine you should also have the best glasses, to serve it and have a nice time.
From Monouso, we offer you a section dedicated to beverage glasses, made of materials such as polycarbonate, PLA corn starch, tritan and polystyrene. Each of these glasses has designs for drinking different types of wine and you can purchase them in disposable, recyclable or biodegradable presentations.
Beyond their materials, we guarantee that all of them are specially tested to carry wine. They have an elegant design and the truth is that it is difficult to differentiate this type of glasses from the usual glass ones because of their similarity. They are also available in different colours, sizes, capacities and prices to suit your needs.